SPECIAL
By Kriffith Fernando
Ever found yourself in the situation where the people around you are fervently discussing about something that makes no sense to you? Does it happen to encompass 22 men chasing a ball? Brace yourself. Football season is here.
So you've never really watched the game and terms like off-side make no sense to you. Fret not, all it takes is a little effort on your part and by the end of this footballing month, you would understand and maybe fall in love with the sport like I did. I thus present to you, the top 5 reasons as to why you should watch Euro 2012.
One does not simply read and understand football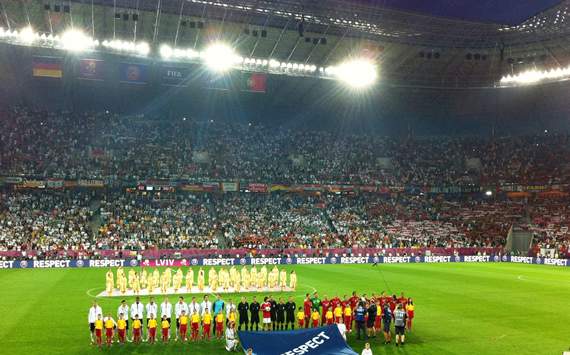 Assuming (with your permission) that you've been rather ignorant and know nuts about the sport, the Euro 2012 would be the perfect place for you to start. With perseverance, by July 1, you would know more about football than you do about that textbook that has been sitting around for the past semester. As an important juncture in the football calendar, these matches receive only the finest and the widest media coverage. Everything known to us human form to be able to transmit information would be spewing facts and figures in the attempt to enlighten the listener. Television channels, radio stations, social networking sites (think Twitter) and electronic media (like us!) would be following matches religiously. You would be able to pick up just about anything from the history to the latest gossip in the changing rooms. What an opportunity!

July 1st :
Intro to Football 101 - A+
Ability to impress just about anyone from a kid to Barack Obama - Priceless.
Die Hard XIV
Euro 2012 is a sporting event after all. It is Die Hard to most of us, minus the guns, explosions and Bruce Willis (thank God. My heart's too weak for so much 'awesomeness' in one event). The usual 90 minutes is usually sprinkled with the occasional fouls and 'heebie-jeebies', especially during derbies. Be sure to catch the tension in the group stages as all 16 teams attempt to clinch the top 2 positions in their groups. 16 to 8 and finally to 2. This.. is.. SPAAARTAAN!

Football comes with a few additional features. Other than the players and the managers, the men in black have the ultimate power. They could dismiss the Manager or call for off-side, disallowing the goal. In a way it's like when parents pull the cards out and go "cause I say so". Suck thumb brother. Referees also possess the smallest weapon that could kill simply with the gesture of reaching in for it; the cards. If playing 90 minutes against the finest is bad enough, try playing one man down. These things do not even graze the surface of action that you would experience. You simply have to watch it to believe it. Like Bruce's 'awesomeness'.
Confessions of a Footballer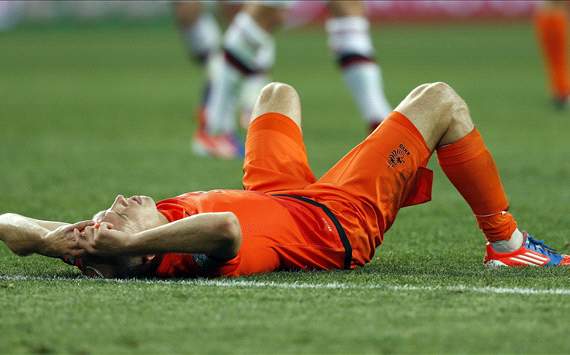 With all the action going on, drama is just a stone's throw away. Feel free to grab a bowl of popcorn as you settle down to watch the matches; entertainment is a given. Football for some reason happens to have the most theatrical fouls of all time. Some footballers could do with one other trophy in their cabinet - The Oscar. Players fall to the ground as if greeting an old friend - Gravity. After the offender is 'punished', they somehow stand, shake off the pain and heroically walk off to continue for the remaining match. Comic relief aside, true drama looms way before the start what with squad selection coming under scrutiny. England manager Roy Hodgson's choice of green-horn Martin Kelly over veteran Rio Ferdinand, brought about comments of disbelief from both fans and player. How would England fair amongst the turmoil of a squad missing its stars? To be continued..
Star-gazing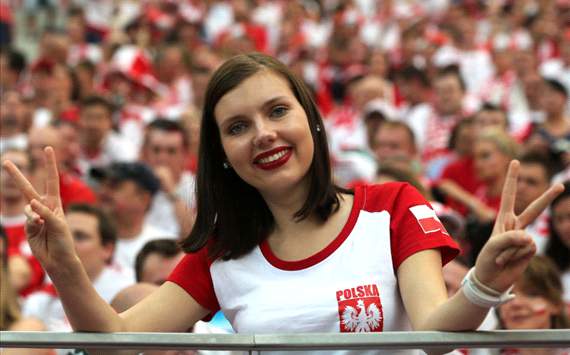 I've been going on about football like it's the best thing in the world (true story), but perhaps you'd like something more than action and drama. Perhaps you appreciate the human form a little more than the sport itself (priorities will be rearranged).

Ladies, you've come to the right place. The European teams boast some of the best looking footballers around the world. Just off the top of the dome do feel free to check out Gerard Pique (Spain), Joe Hart (England), Fernando Torres (Spain), Jerome Boateng (Germany) and Cesc Fabregas (Spain).

Yes Spain. Ladies, do remember that you'd get a close-up before kick-off as they sing and do stick around till the end; they might exchange jerseys. Not to worry dear Sirs, I have not forgotten you. You might be pleased to know that these fine gentlemen are infact dating some fine women. Of the WAGs you might want to particularly look out for Sara Carbonero (Iker Casillas), Shakira (Gerard Pique) and Melanie Slade (Theo Walcott).
The Spanish Story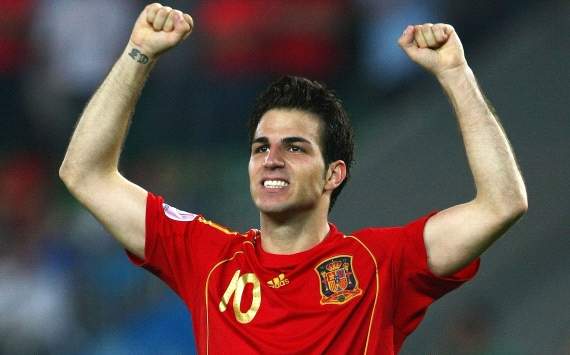 I know I'm being a little overconfident here, but the point I'm trying to make is that by watching the Euro 2012 you'd be witness to the making of history.

2008 saw the end of Spain's 44-year curse. They set foot into Euro 2012, as 2008 Champions and as World Cup victors, attempting to make it three titles in a row. They would be the very first international side to do so. With such a talented squad under the skillful leadership of Del Bosque, they might even be able to compensate for the absence of hard-hitters like Puyol and Villa (top scorer). Watch on as the Spanish attempt to rewrite their reputations.
There. I could go on but I rather not. For like I said before, you don't understand football through reading, you understand it by watching and maybe fall in love too. But there, top 5 reasons as to why I think that football has something for everyone. No matter what you are looking for, this brilliant sport has it. With that I rest my case. Have a wonderful Euro 2012 ladies and sirs.