UEFA Euro 2012 is just a couple of days away and many of us cannot wait to have that happy trinity of friends, football and beer once again. The matches will naturally kicking off at night in Poland/Ukraine, it means that fans will be staying up into the wee hours to support their favourite national teams.
As a service to all our readers and fans, I present a (non-exhaustive) list of places and watering holes you can go to catch your team in action.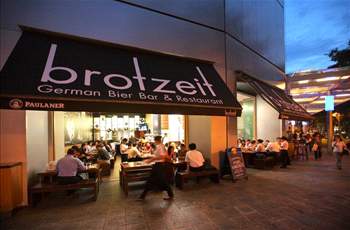 Brotzeit – Raffles City
Brotzeit is a bar/restaurant that prides itself in bringing German cuisine and, more importantly, German beer to Singaporeans. They will be showing all 31 matches and their schedule can be found on their website
here
. However, expect a large crowd (of expatriates most likely) for Germany's matches. If you're a German supporter, or better yet a fan of their beer, you will probably want to check this place out!
Beer Market – Clark Quay
Clark Quay. Its name is almost synonymous with bars and pubs, and as it is with bars and pubs, football is surely not far behind. Beer Market is among the few nightspots offering to screen all 31 Euro 2012 matches. According to their website, they are also planning Euro themed events to go with all the beer. If you're looking for a good match AND a good party, then Beer Market is a great place to support your favourite team.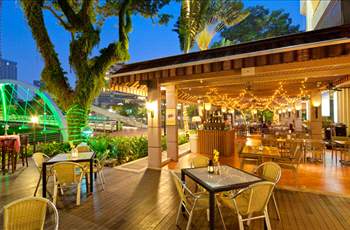 Riverview Hotel – Havelock Road
Not your typical football haunt, Riverview Hotel will be screening all the matches live at its 24-hour River Garden Coffee House. As an eatery, I expect it will be more a sit-down location and less standing around the TV. While unsure about what alcohol will be served, it is almost certain that this joint should have a great deal more variety of food than your average pub. Sometimes watching football can be a tiring exercise, and if you are going to be up at 3am in the morning, Riverview looks a good bet for a bite and a game on the side.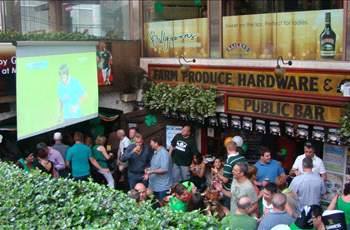 Muddy Murphy's/Penny Black – Clark Quay
Muddy Murphy's and their sister bar, Penny Black will be showing all 31 matches. However, a word of warning, Muddy Murphy's has strong Irish roots while Penny Black (if they do screen matches) should be thronging with Englishmen. If you are planning to go down on matches involving either of these sides, be prepared for a rowdy, lively atmosphere! The exact schedule for the can be found on their facebook page.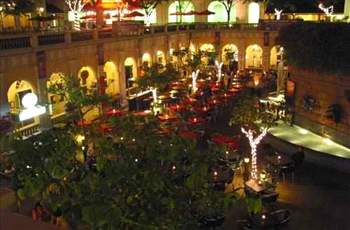 Chijmes – Bras Basah
Perhaps the location of choice for many a football fan, there is little doubt that at least one, if not all the nightspots at Chijmes will be showing Euro matches. With at least 4 large outdoor projector screens, and many more television sets in the various bars, it will most certainly be one of the most crowded football viewing destinations for football fans and pub crawlers this June. Chijmes will be a great place to experience the atmosphere and get involved with enthusiastic fans of the game.
*Note: A small Portuguese group is planning to head to Chijmes regularly to catch their nation in action. If you are a member of the community, or simply a fan of Cristiano Ronaldo, then you can head down to Chijmes to catch some Euro football too.*
Special mentions: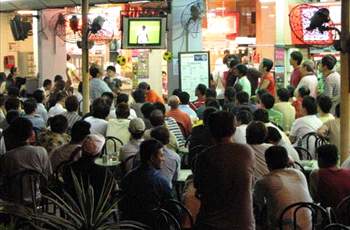 Kopitiam
Of course, what is a list of places to watch the UEFA Euro 2012 without your neighbourhood coffeeshop? They are cheap (you don't always have to buy a beer) and more accessible at 3am in the morning. Not everyone entertains the idea of waking up at 2am to take a taxi out and home again. So if you are a staunch neutral or just want to save the money, it is probably worth checking out your local 24-hour coffeeshop for your footballing fix.
Macdonalds
For all the football fans, who don't happen to be beer drinkers, besides Kopitiam there's also your neighbourhood Macdonalds. The 24 hour outlets will be screening all 31 matches as well. Keep in mind, not all the outlets will have a good layout for watching. I, myself caught Germany's opener at an Ang Mo Kio outlet and there were walls and lamps all over obscuring our view. Clearly not all of outlets are built to cater to large crowds, so if you do go down, you will want to go down early to get a good viewing spot! A full list of Macdonald's outlets can be found
here
.
*Addendum:
Boomerang sports bar has contacted to me to say they have had to cancel their Euro live screening event. As such I have replaced it with Brotzeit Raffles City.
I have also added a list of Macdonald's outlets which are showing the Euro. Follow the link to find out the closest one to your home!
- P