COMMENT
By Ben Hayward | Spanish Football Writer
It's time for change.
Barcelona
lost La Liga to
Atletico Madrid
on Saturday evening and coach
Gerardo Martino
revealed after the match that he will be stepping down with immediate effect.
The Argentine has now been replaced by Luis Enrique, who announced on Friday that he would no longer be in charge at Celta Vigo after a sole season at the helm of the Galician club and was confirmed by Barca to take over for the next two years after a board meeting in the Catalan capital on Monday.
President Josep Maria Bartomeu had promised significant alterations on Saturday. "Now comes a time for deep changes," he said after the game. "Sunday will be a day of reflection and on Monday we'll meet and make decisions."
And he was good to his word as Barca confirmed Luis Enrique's appointment later on Monday. So ahead of the Asturian's arrival, here's a look at what he'll need to address when he takes over at Camp Nou this summer.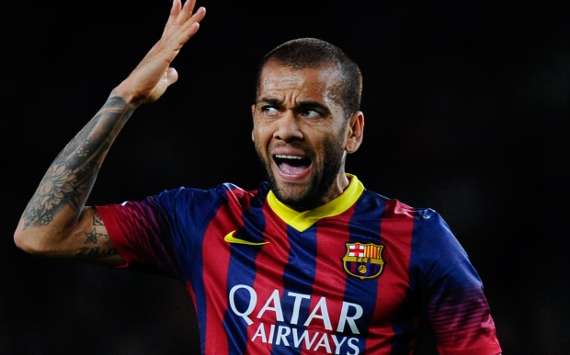 "Our new signing is Puyol!" said sporting director Andoni Zubizarreta last summer. Having splashed significant sums on the signing of Neymar, Barca didn't have much left in the kitty and decided to place their faith in their captain courageous instead - even though he had been plagued by injuries in the previous two seasons and has been past his best since 2011.
Martino was told to work with what he had and that was far from ideal. With Puyol struggling in the big games, Gerard Pique off form for much of the season, Marc Bartra physically fragile and Javier Mascherano more error-prone than usual, Barca's back line has looked poor this term.
That's nothing new, of course. The club have long needed a new centre-beck, but strangely signed Alex Song as cover for the position in 2012 and then opted to stick with what they had last summer. Poor planning.
Puyol will leave the club this summer, while Mascherano may also depart and Dani Alves looks likely to move on as well, so Luis Enrique's top priority has to be at the back, with two or even three new defenders needed for next season.
Luis Enrique is an admirer of Barcelona's passing philosophy and knows all about playing in midfield for the Catalan club after spending eight seasons at Camp Nou in his playing days.
"One of Barca's strengths is their style," the 44-year-old said while at Barca B. "The idea for years has been the same and that's having the ball. When you don't have it and you're chasing others, you tire."
But the former Spain star also likes his teams to be fit and mobile - and that presents a dilemma.
Xavi is close to the end of his career and was left on the bench by Martino on Saturday. Luis Enrique must decide whether the 34-year-old can cut it for another season in midfield and also faces a complicated call with Cesc Fabregas, in form for the first half of the season but desperately poor in recent times, while Andres Iniesta and Sergio Busquets both dipped in 2013-14 and Thiago left last summer to join Bayern Munich.
Thiago's brother, Rafinha, returns following a loan spell under Luis Enrique at Celta and was confirmed in the club's short statement on Monday, but Barca have also scouted more mobile midfielders such as Ilkay Gundogan, Paul Pogba and Arturo Vidal. For the first time in years, then, the Catalan club may have to look outside La Masia for their midfield magic.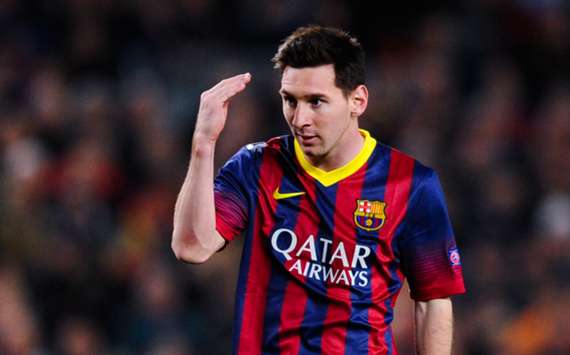 Freeze-frame replays showed that Lionel Messi's strike against Atletico on Saturday was in fact incorrectly ruled out because the ball came off a rival defender (Juanfran) and not Cesc Fabregas, so was therefore not offside.
But although that decision may have changed the result and the outcome of La Liga, it also shouldn't hide the fact that both Barca and Messi have been poor over the last few weeks and didn't really deserve to win it anyway.
Since his superb hat-trick against Real Madrid at the end of March, Messi has been powerless to prevent the club's decline in all three major competitions.
Now, after agreeing a new contract on Friday, he will be the cornerstone of Luis Enrique's Barca project for next season. "Messi is generous and allows others to benefit from his success," the coach said of the Argentine forward during his time at Barca B. "He has won over his team-mates and he has so much talent. The only thing left for him to do is to climb up to the stands, dribble past 10 and then score a goal."
Praise indeed, but the new man must motivate Messi (who signed a new improved deal before flying to Argentina on Monday) after a complicated campaign, make him believe in his ideas (which are likely to include much more running for the 26-year-old) and get him firing fully for a fresh era at Camp Nou. That could be the key to his success.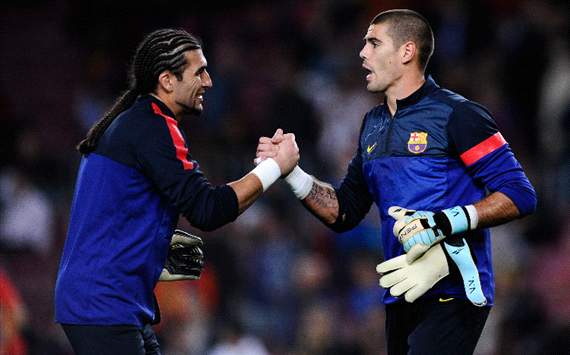 Barca had their fair share of problems in 2013-14 and the injury to Victor Valdes was a big blow for the Catalan club.

Valdes ruptured his anterior cruciate ligament in late March, leaving Jose Pinto to feature in the big games at the business end of the season. Although an able deputy, the 38-year-old isn't the man most fans will want to see in the most important matches and was arguably at fault for both goals in Barca's 2-1 Copa del Rey final loss to Real Madrid in April.

Pinto starts in the cup for Barca anyway, but with Valdes in the team, Martino's men may well have won La Liga and fared better in the Champions League in what was his best-ever season at the Catalan club.

Valdes' contract is now up and he is leaving Barca in search of a new experience, while the club confirmed on Monday that Pinto is also on his way out this summer.

Marc-Andre ter Stegen has been signed from Borussia Monchengladbach, but Pinto's departure means Luis Enrique will want a more experienced goalkeeper to challenge the German for the starting spot next term. On this season's evidence, it would be a good idea.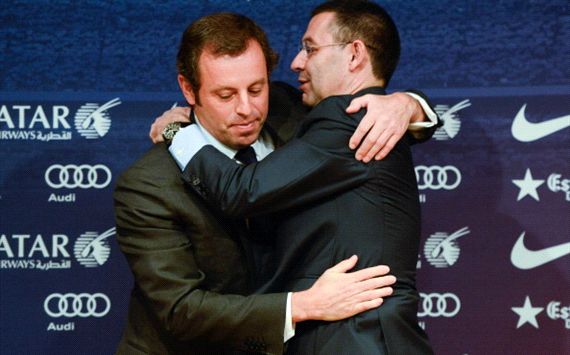 Barca's troubles in 2013-14 began at boardroom level and Sandro Rosell's resignation rocked the Catalan club in January.
The court case brought against the Barca president over alleged misappropriation of funds in the signing of Neymar originated from a complaint by a fan and
socio
, Jordi Cases, while former chief Joan Laporta and ex-player and coach Johan Cruyff have been quick to criticise the current regime.
Meanwhile, members of the Barca board and even some players were unconvinced by the appointment of Luis Enrique due to the Asturian's strong character and sometimes prickly persona, so the new coach faces a big challenge in getting everyone at the club swimming in the same direction.
In order to achieve success on the field in 2014-15, Barca need a much more harmonious season off the pitch in the coming campaign. Atletico are an example of how unity can reap rewards and Luis Enrique must now strive for something similar at Camp Nou.