Brazil wrapped up their disappointing Fifa World Cup campaign with a 3-0 loss to Netherlands, who took home the Bronze medal. Here are three lessons from the match.
COMMENT
By Afifah Ariffin | Goal Singapore
The tournament hosts entered Saturday's game hoping to restore some pride after a humililating 7-1 semi-final defeat at the hands of Germany. However, they were undermined as first-half goals from Robin van Persie and Daley Blind within the first ten minutes of the game, and a Georginio Wijnaldum injury-time effort ensured the Oranje third place.
Brazil's disappointing end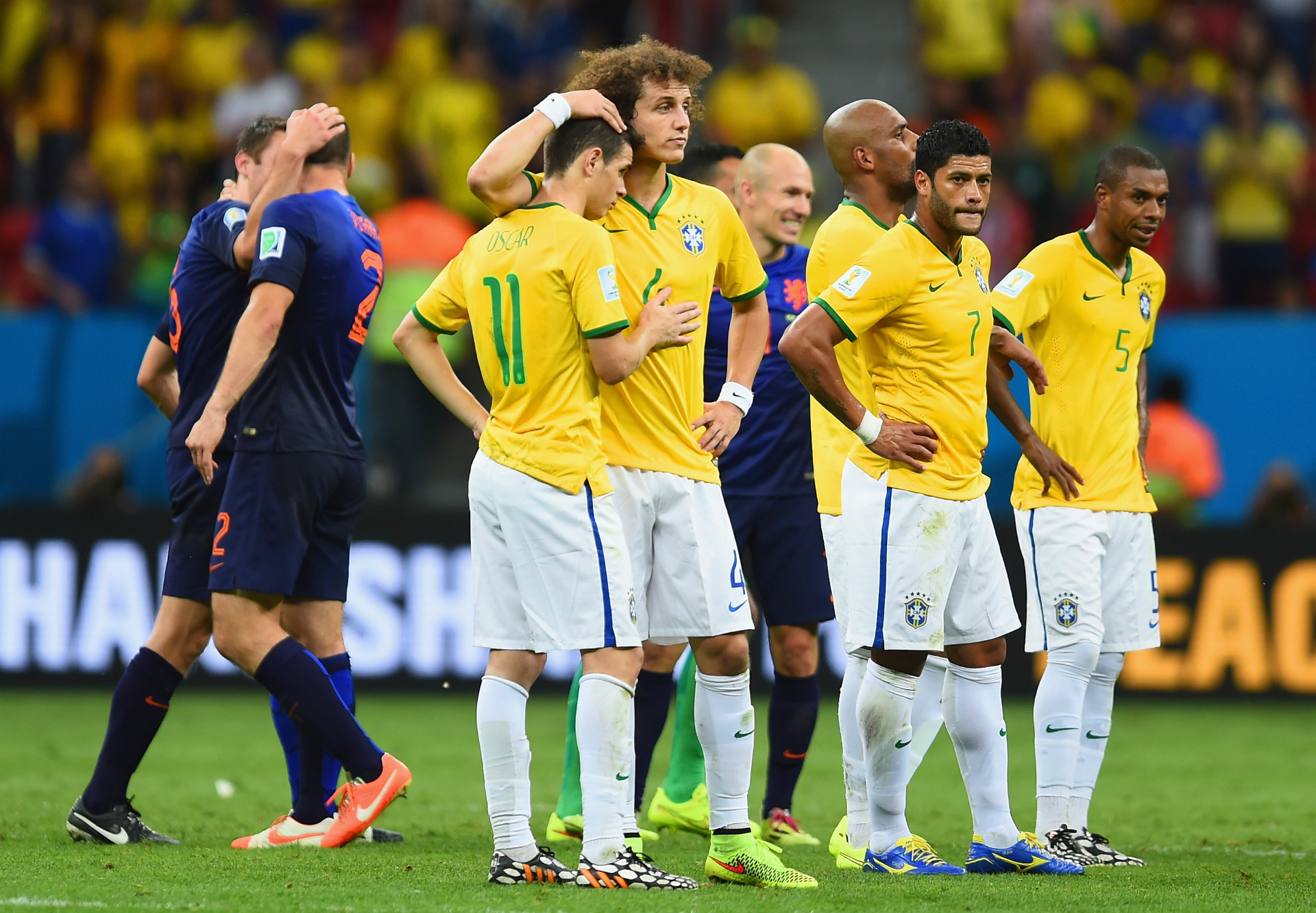 Brazil concluded their World Cup campaign suffering further humiliation as Louis Van Gaal's side thrashed the Seleccao 3-0 in Brasilia.
The hosts entered last night's game hoping to restore what was left of their pride, after their humiliating loss to Germany in the semi-finals, which went down in history as Brazil's worst defeat. But Luiz Felipe Scolari's men looked just as helpless, lost, and unmotivated as they did during Germany's rampage last week. Not even the physical presence of talisman Neymar on the bench, who they were heavily dependent on throughout their campaign, could rally Brazil.
Captain Thiago Silva returned after serving a one-match suspension that ruled him out of the semi-finals, but the defender slips up once again, making an undoubtedly costly mistake barely two minutes into the game. The Paris Saint-German defender sloppily tugged Arjen Robben to the ground, and the referee wasted no time pointing to the spot.
Robin Van Persie converted the penalty, and Daley Blind added to the scoreline barely ten minutes later, and for a moment, it looked like Brazil were about to going to relive their semi-final embarrassment. The Dutch wrapped up their victory with a Goal from Georginio Wijnaldum in the final minutes of the game, securing themselves a Bronze medal.
Brazil started their campaign strongly opened their campaign with a stunning 3-1 triumph over Croatia, with star striker Neymar bagging a brace. They drew with Mexico in their second match, but came out strong against Cameroon, thrashing the African side 4-1, and emerged as group champions.
Scolar's men proceeded to edge out their South American counterparts Chile and Colombia, who had both displayed a excellent form of football throughout their group stage matches. It all seemed to be going fantastic for the hosts, who made it through to the semi-finals for the first time since 2002.
But after two completely dismal performances, one begs to ask the question: What happened to Brazil?
Scolari has to go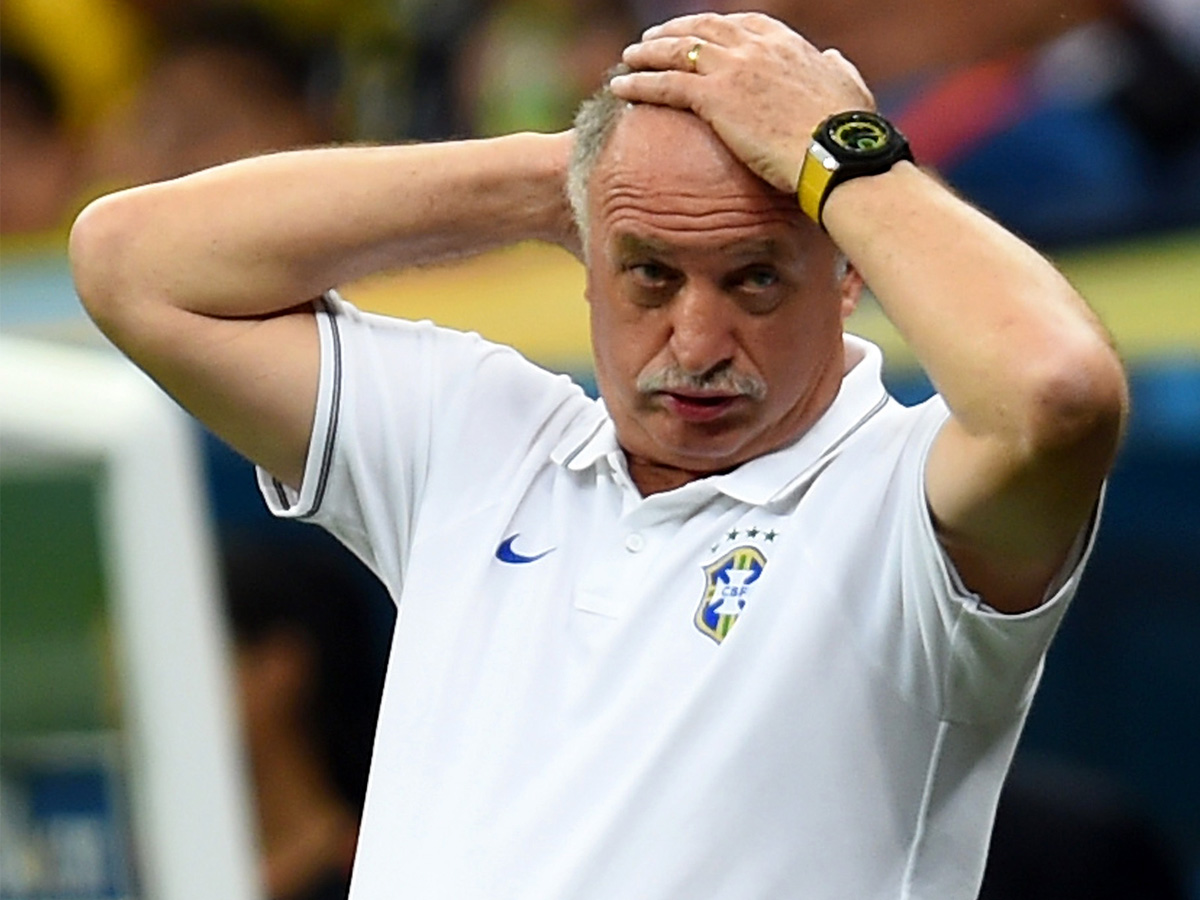 Head coach Scolari has been adamant that he will not step down from his position in the wake of the Brazil's deteriorating World Cup campaign, and insisted that he should not be held responsible for this summer's failure.
The Selecao boss refused to look back after a record-breaking defeat to Germany, and pledged to restore some pride in last night's third-place playoff against the Netherlands. But things turned out differently for Scolari and his men, who suffered yet another heavy defeat to a European team, making it the first time Brazil have lost two consecutive matches in 74 years.
Brazil appear likely to appoint a new coach after their horrific World Cup semi-final exit at the hands of Germany, with Pep Guardiola and Jose Mourinho being two of the high profile names tipped to take charge. But Scolari still remains stubborn, insisting that he will not resign as Brazil boss, despite his side's second damaging defeat in the space of five days.
Van Gaal's job continues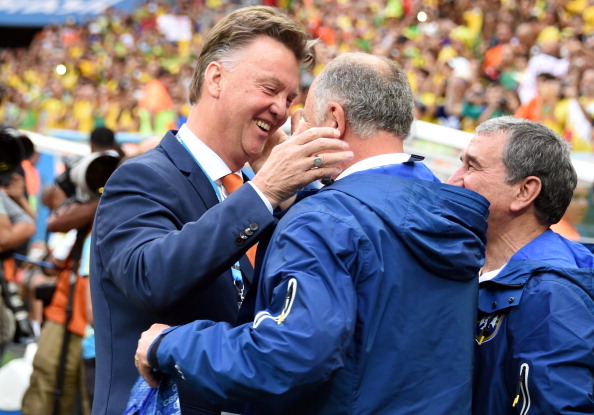 Louis Van Gaal was extremely happy with his side, who showed their true quality by beating hosts Brazil 3-0 to take home the Bronze medal, thanks to goals from Robin van Persie, Daley Blind and Georginio Wijnaldum. After all, he did ask for a leaving present from his team.
This was Van Gaal's last match in charge before taking up a new role at Manchester United, and will leave the Oranje in the hands of Guus Hiddink and his team, which includes former striker Ruud Van Nistelrooy as assistant coach.
The Dutchman will start life at Old Trafford next week, and will have just days to further mull over transfer targets and squad composition ahead of the Red Devils' tour of the United States.
He has shown his new charges his pedigree, his intellect, his accurate decision-making and his capacity to turn a an arguably mediocre team into something great. His strategies have been spot-on, most notably in the Dutch's performance against defending champions Spain, and in his decision to bring on Tim Krul before the penalty shootout against Costa Rica.
Van Gaal's purist past, his progressive principles fostered hopes of buccaneering football in the truest traditions of Ferguson and Sir Matt Busby, and after his masterstroke World Cup campaign, Manchester United fans around the world must be bursting with excitement to welcome their new manager.