Currently an eSports commentator for Garena and an actor for YouTube channel Wah!Banana, talks to Goal Singapore about football and his father, Woodlands coach Darren Stewart
A fresh graduate from Singapore Polytechnic, Matthew Stewart is currently an eSports associate assistant at consumer Internet platform provider Garena. Stewart is also a commentator for the company, where he describes the action at Garena tournaments.
In addition to his Garena role, the 20-year-old is also a regular cast member on
Wah!Banana
, a YouTube channel started by Garena. Little known is the fact that he is also the son of Woodlands Wellington coach Darren Stewart. He has been familiar with football since young and started off playing as a goalkeeper.
Hello Matthew! Congratulations on your graduation! Tell us, how well acquainted with the Beautiful Game are you? Did your father's involvement in the game mean you were exposed to it more often?Matthew Stewart
: Incredibly familiar! I have been watching my dad play since before I walk. He has probably even tried to coach me before I could walk too! I was definitely exposed due to his involvement in the game. I started playing football since before I can remember, but only really got into the game at about 12. I never got into it heavily at a young age. I played a lot more basketball than I did football.
I see. What position do you play as, then? Do you watch the game on a regular basis?MS
: I've played as a goalkeeper for various teams and schools, including as a substitute goalkeeper for Singapore Polytechnic. I found the position very stressful so now that I have graduated, I play as an outfield player, usually a center back, for social football every Sunday.
I don't watch football very often [but] I will try to catch as many of my dad's games, either live or on television, so mainly I keep an eye on whichever league he is coaching! I try to catch as many of his games as possible when I am free. I find them more exciting than any Premier League or other world-class leagues and enjoy each and every game, especially when he is coach. I do follow the local scene especially to support my dad. Whenever I am unable to catch one of his games, I will be constantly refreshing the live score nervously every five minutes!
I don't really watch any other leagues. Sometimes I will check highlights here and there, although I will definitely watch the World Cup! I do not have any favourite club. Similar to my involvement in eSports, I support the game more than I do the teams and have an incredible time watching two teams play an exciting game of football while supporting neither of them.
I can see you are a firm supporter of your father's work! What do you think of his abilities as a coach?MS
: My dad is the best coach I have ever had. Not only has he been a fantastic coach to me on the pitch, but off the pitch he has been a fantastic role model and I do hope that one day I could be just like him. I have seen the way he coaches, talks to and treats his players and I have never seen someone who cares more about the people that makes up his team in my life. He respects every single player and staff and will always go above and beyond to be there for them. He always gives me advice! Normally making fun of me having two left feet, but off the pitch his advice has had a huge impact on my life and helped me in many ways.
The local media know him as a great guy, who's always protective of his players and one who gets the best out of them. How's he like in private life?
MS: The person you see is the person you get. He has the exact same attitude and mentality privately and publicly. He is the person I look up to as a role model. He is protective of his players not because they decide if his team will win or lose, but because he considers them friends, family and genuinely cares about each and every one of them.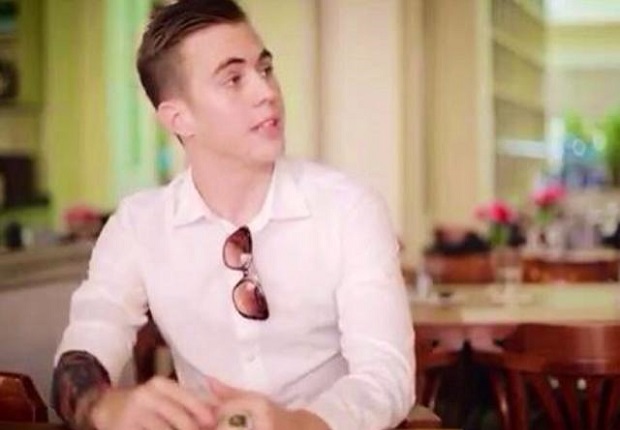 I can't say I am surprised by that! Also, we spoke to him recently about the Newcastle Jets offer, where he explained why he turned it down. What do you think of the decision?MS
: I do believe that I can be quoted in a few of his media articles where he said I told him to 'just get on the plane and go' with a bit more colourful language in between! It was an opportunity of a lifetime for him. It;s his hometown's team and the one that most of our family support too, so I was very surprised that he did not take it. I do, however, have a lot of respect for him not taking up the job and leaving his club right after he just joined them. I don't think he would be able to leave the great players and friends that he has met in Singapore either! But I honestly think it was purely because of how much respect he has for his team and his players.
Many of the local football fraternity were surprised by his decision as well! Well, less about your father and more about you: tell us, how is working at Garena like?MS
: I have started working full time as an eSports Associate Assistant at Garena. I am an eSports commentator and one of the leagues that I commentate on is the Garena Premier League. It is a competitive gaming league for professional gamers and is incredibly similar to a game of football. Five players in the team work together to achieve a common objective to win the game. The players have annual salaries to play full time and some are comparable to stars in the BPL! eSports has become incredibly popular, to the point where players migrating to the United States are now granted Athlete Visas (just like a footballer) in order to play professionally there!
That's really quite cool! What do you do exactly as a commentator?MS
: I have been gaming before I could even talk and definitely way before football. It was a huge hobby of mine, which eventually became my career. I played in a few amatuer
Halo
and
League of Legends
tournaments and that is how I got into eSports commentating.
I have to do the exact same tasks as a sports commentator, similar to the likes of Paul Masefield! We analyse games, talk about the strategies the teams are using and the tactics that they employ. We even give a play-by-play commentary whenever any action takes place! In fact, I have commentated on
Fifa Online 3
, the popular soccer game!
Right. I hear you are also a YouTube actor for Wah!Banana?MS
: I was working for Garena part-time as an eSports Commentator when a friend in the company, Aaron Khoo, invited me to guest star in
Wah!Banana
while he was acting on the channel. After a few episodes, I became a regular cast member and ended up collaborating with a few great YouTubers like
Night Owl Cinematics
, Jian Hao Tan (
Teenageguruz
) and
JinnyboyTV
!
Sounds like you've got your plate full at the moment despite being a fresh graduate! Well, thanks for taking the time to speak to us, Matthew. We wish you and your father all the best in your respective careers as well!Stewart is on Twitter and Instagram at @maxzzie. You can find out more about the Garena Premier League at gpl.garena.com and Wah!Banana at http://www.youtube.com/user/wahbanana or on Twitter and instagram at @wahbananasg
. The Fifa Online 3 league is at http://fo3.garena.com/news/events/fo3-summer-dream-league