After securing his
first victory in three pre-season friendly matches against PPSM Magelang
on Tuesday, LionsXII coach Fandi Ahmad gave his squad some time off for a team's night out.
The LionsXII are currently on a pre-season tour of Indonesia, and they will next take on PSS Sleman in their last friendly of the tour on Friday, January 10.
Here are some pictures uploaded on the LionsXII Facebook page showcasing the team's night out.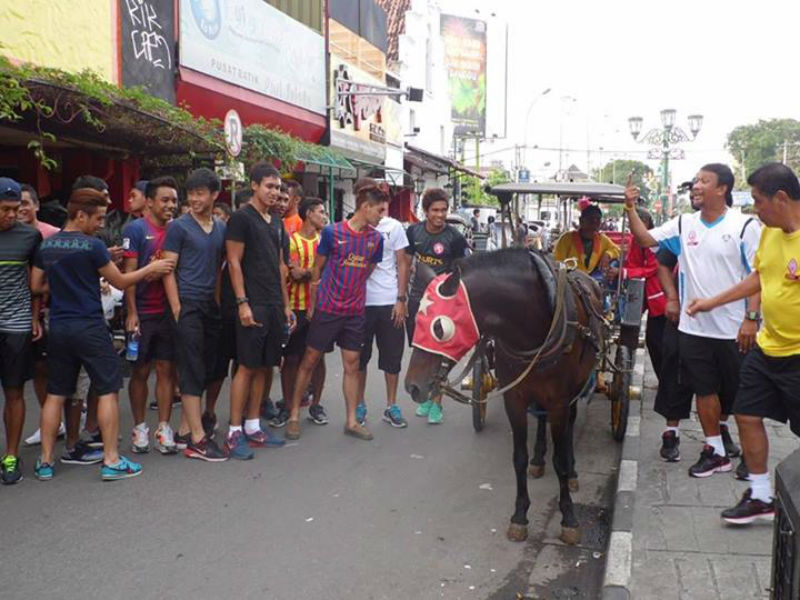 It's your day to horse around! -
Fandi telling the team to go out and have fun, but to be back by 1p.m.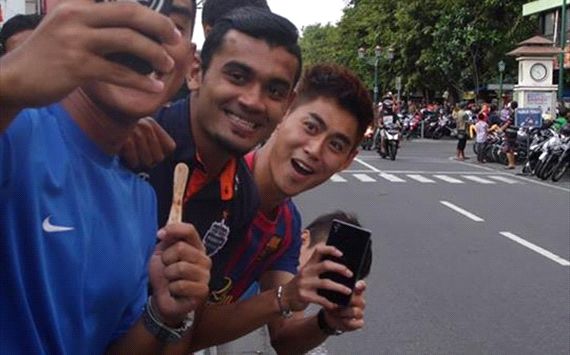 LionsXII selfies
! - Are Faritz and Gabriel photobombing an attempted selfie shot?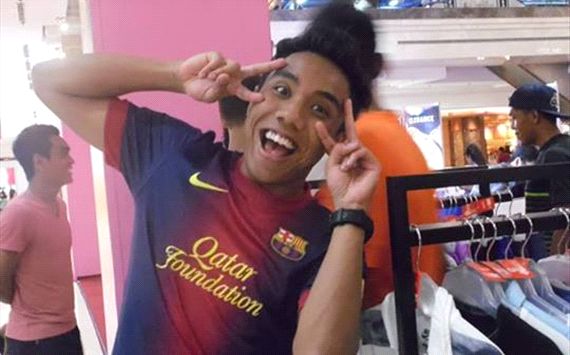 Squad jester in action -
Shahfiq monkeying around and smiling as always.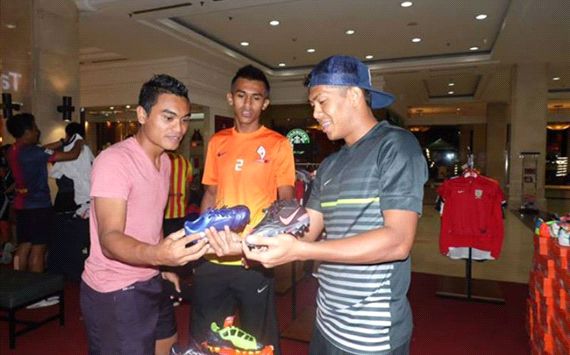 Is it on sale? -
Amri and Sufian look at new boots and Shakir clearly wants in on the action too.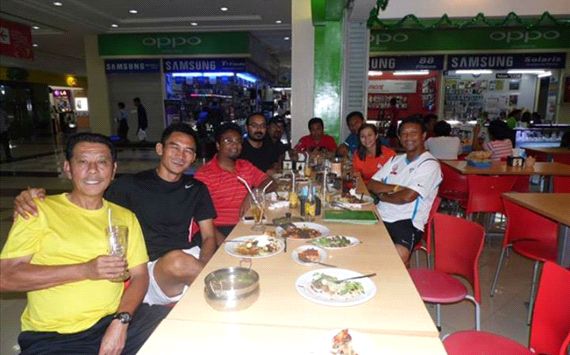 Mmmm Sedap! -
Fandi and his backroom staff looking well contented after a meal