In September 2012, the official 2014 FIFA World Cup ball received its name 'brazuca' after a public vote in Brazil involving more than 1 million football fans.
'brazuca' is an informal local term meaning 'Brazilian', or describing the Brazilian way of life. The adidas ball carries a multi-coloured ribbon design across the ball panels, symbolising the multi-coloured wish bracelets popularly worn in the country. It also reflects the vibrancy and fun associated with football in Brazil.
A thorough two-and-a-half year long testing process was undertaken for the brazuca. The process involved over 600 of the world's top players and 30 teams in 10 countries spanning across three continents. Clubs like AC Milan, Bayern Munich and Palmeiras, and global stars Leo Messi, Iker Casillas and Zinedine Zidane were all involved in the testing process. This made it the most tested adidas ball thus far, ensuring that it wasrightly suited for all conditions of play.
The ball made its debut when it was used at the FIFA U-20 World Cup, albeit with a different print design. It was also used for the friendly match between Sweden and Argentina in February 2013.
The brazuca carries a new structural innovation with a unique symmetry of six identical panels alongside a different surface structure. This provides improved grip, touch, stability and aerodynamics on the pitch. The technology incorporated into the bladder and carcass of the official match ball is also identical to the Tango 12 which was used for UEFA Euro 2012, Cafusa which was seen at FIFA Confederations Cup 2013 and the UEFA Champions League Official Match Ball. brazuca has been thoroughly tested to meet and exceed all FIFA metrics for an official match ball, ensuring top performance for every condition.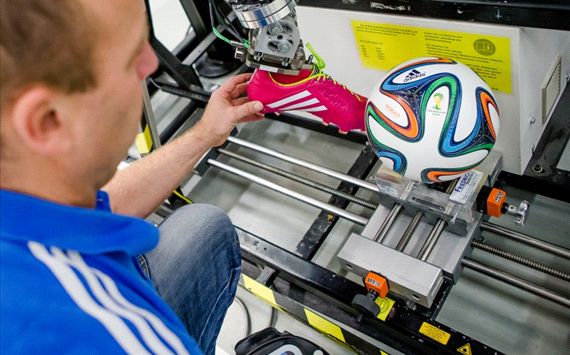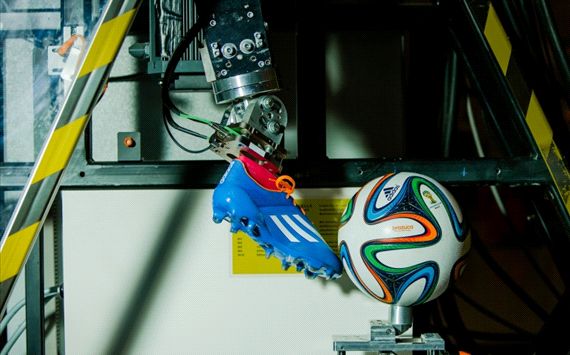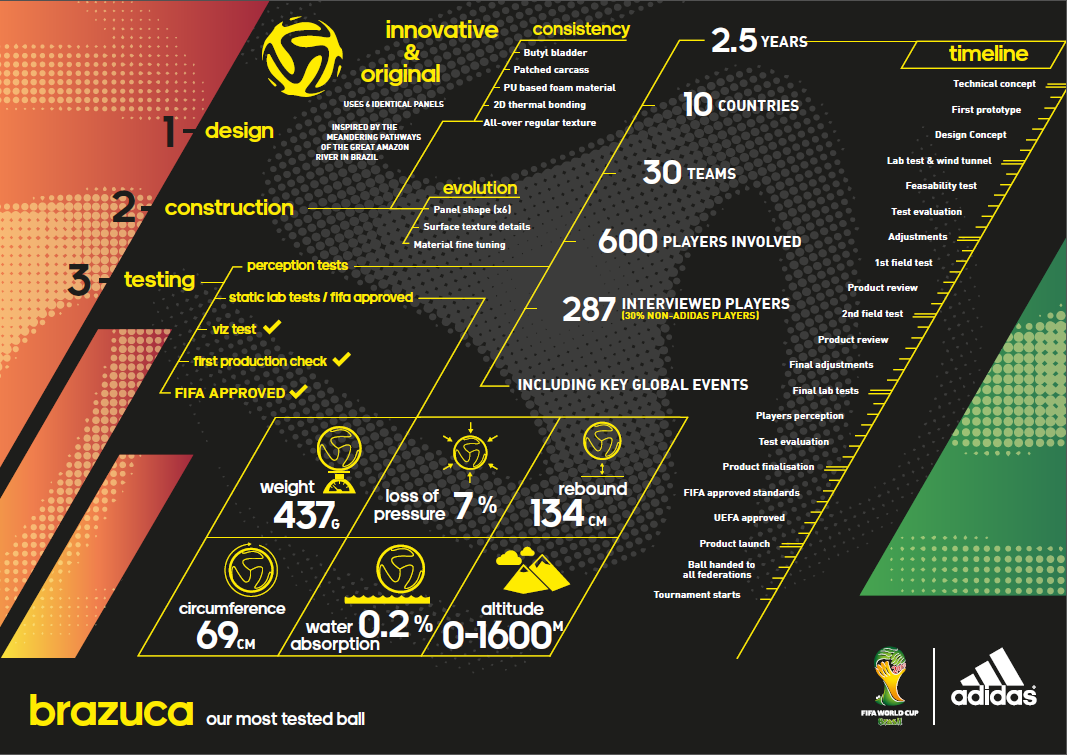 Click on infographic to enlarge