H20/ITE Dream Team scored three first-half goals and managed to hold back a plucky Arion FA at Jalan Besar Stadium on Sunday evening to progress into the FAS Women's Challenge Cup final.
With the 3-0 win, they will next face Young Women in the final, after the former beat Police Sports Association 1-0 at Bukit Gombak Stadium.
Solveig Skogan grabbed a brace and Ida Franzen Nanger popped up with a header to give H20 Dream Team a three-goal lead before the break, which ultimately proved too much for Arion to come back from.
The game was scattered with stray passes and pot shots from distance in the first 15 minutes of the game, as both side struggled to carve out any real chance.
However, Dream Team soon began to find its rhythm and opened the floodgates against Arion.
Skogan broke the deadlock in the 22nd minute with a superb run into Arion's box to find herself in a one-on-one with Arion goalkeeper Pamela Kong,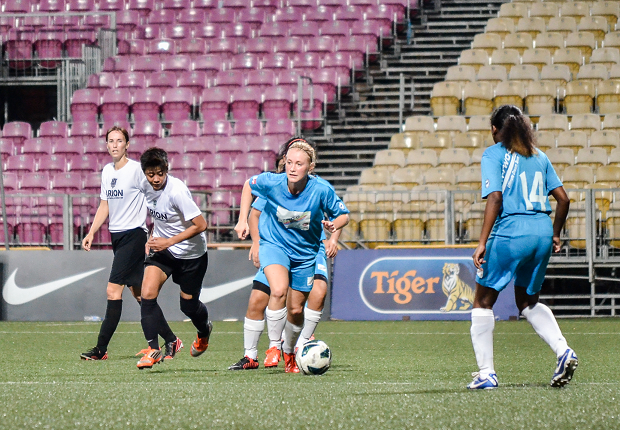 before coolly dispatching the ball past her.
Nuriah Noor nearly replicated Skogan's feat two minutes later, but her goal-bound shot was desperately cleared by defender Li Jing.
Dream Team increased their lead in the 30th minute when Skogan received the ball from winger Vivian Eng inside the box and lofted the ball home after taking one touch.
Barely a minute after, Eng nearly scored with a cross-shot that was parried by Kong. But an unmarked Nanger then nodded in an easy header to put Dream Team three up and well in the ascendancy.
Yeong Sheau Shyan could have reduced the deficit for Arion before half time, but she contrived to hit the post with a low shot.
At the restart, Arion regrouped and came out fighting, although they failed to provide Dream Team goalkeeper Beatrice Tan with any real trouble.
Chances were few and far between even though Arion dominated possession and when they came, the shots usually lacked venom and were easy for Tan to gather.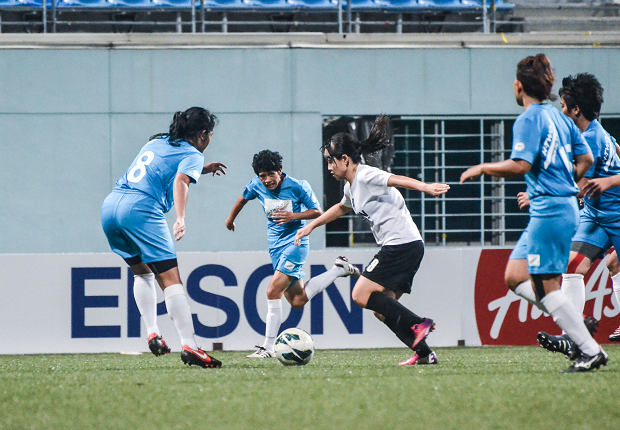 Despite battling hard to force a comeback, Arion eventually ran out of ideas as the referee brought the game to a close to send Dream Team into the final to face Young Women.
After the game, Arion coach Benjamin Ho lamented his side's first half performance.

"The team wasn't performing to expectation at all, in the first half we virtually gifted them the goals although in the second half, we have much more control over them," Ho said.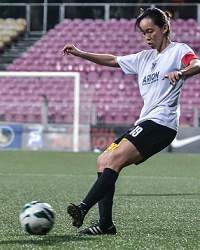 "It goes to show if you don't keep up your concentration and if we give opponents the chance you will be punished."
Ho's counterpart, Sreenivasan Selvakumar, was also surprised by Arion's first-half display and said he had expected a tougher showing from his opponents.
"We knew Arion is a good team, they have experience, but we have been working a bit harder on the fitness so I was quite sure we can match them or do better," the H20 coach said.

"I was quite surprised the first-half was quite easy. But in the second half they reorganised and refocused and we had to change a few things here and there."
Despite making it to the final on December 1 against Young Women, Selvakumar urged caution and felt that his side had a difficult task ahead of them.
"The finals is going to be tough cause Young Women are actually part of the national team," he said.
"We are much fitter so we have to work on how to stop the flankers and how to hold them down because their pace are very fast."