Hougang United vs Woodlands Wellington (June 26, Wednesday, 7.30 pm, Hougang Stadium)
This is a must-win match for Salim Moin's charges if they are to move up the league standings and edge closer to their target of finishing in the top three this season.
Both teams are currently locked on 17 points each, with the Rams above the Cheetahs on the table due to a superior goal difference.
Although they played out a goalless draw at the Jalan Besar Stadium in their first meeting earlier this season, it was an entertaining encounter with former Netherlands Under-21 international Khalid Hamdaoui making the headlines with his slick passes and creativity on the field.
But the Cheetahs will not have to worry about Hadaoui in this game after his contract ran out and negotiations for an extension ended when both club and player failed to come to an agreement.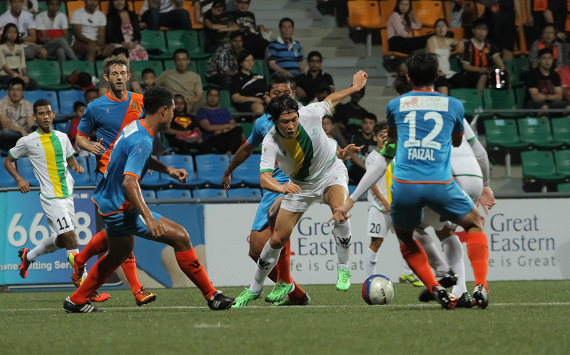 In their last league games, Johana Johari's men suffered a 2-1 reverse against Albirex Niigata (S) while Woodlands managed to hold Warriors FC to a 1-1 draw at the Choa Chu Kang Stadium.
Woodlands will be depending on Atsushi Shimono to step up and fill the void left by Hamdaoui, while keeping faith with Singapore internationals Shariff Samat and Rosman Sulaiman at the back.
Hougang have not been getting results going their way in recent matches and will be hoping Liam Shotton puts on his scoring boots for this game and add on to his three-goal tally so far in the league, and share the burden with Mamadou Diallo, who has four goals to his name.
Another close game is expected here at the Hougang Stadium and both teams might just have to share the spoils again.
Geylang International vs Harimau Muda (June 26, Wednesday, 7.30 pm, Bedok Stadium)
The last encounter between these two sides at Pasir Gudang Stadium ended in a 4-1 rout in favour of the Eagles, but their fortunes have changed since then.
Geylang have continued their slide down the league table and at the start of Round 15, are sitting a spot above cellar-dwellers Courts Young Lions. Meanwhile, Razip Ismail's charges are in the top half of the table, five points ahead of their opponents who are on 15 points.
The S.League took a break in June for the StarHub League Cup and the Bedok-based club were unbeaten in the group stages, but unfortunate to be eliminated in the quarters by Woodlands Wellington via the dreaded penalty shoot-out.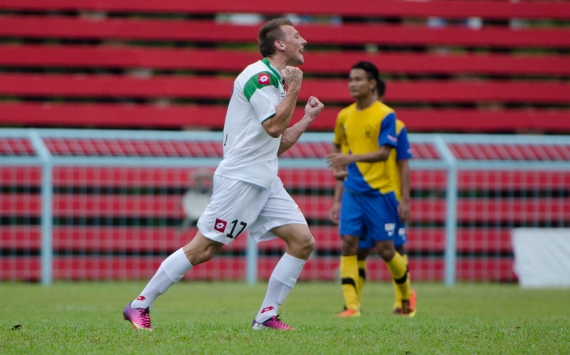 Harimau Muda, on the other hand, used the tournament to give the non-regulars a chance to clock up playing time and it was no surprise that they could only make it to the Plate. However, they have done well to advance to the final, setting up a tantalising clash with the Courts Young Lions.
The Malaysians' top scorer is surprisingly a midfielder: Ridzuan Abdunloh, who has netted six times in the league with starlet and Sabah native Maxsius Musa closing in behind with three goals.
For the Eagles, they have relied heavily on their Slovakian captain Jozef Kaplan for goals, who currently has seven to his name.
With Japanese striker Shotaro Ihata seemingly not able to strike a chord with the rest of his team-mates, coach Vedhamuthu Kanan has been utilising Wahyudi Wahid upfront alongside Kaplan.
The Eagles will no doubt be looking for a win in front of their club faithful while Harimau will be hoping to avoid another heavy defeat.
Although the Malaysians are five spots above their opponents in the league table, it is hard to see Geylang International going away empty-handed from this match.
Home United vs Tanjong Pagar (June 27, Thursday, 7.30 pm, Bishan Stadium)
Home United are currently in impressive form, having won four times and drawn once in their last five domestic matches.
Three of those wins came in the StarHub League Cup, while their last match ended in a 1-1 draw against Albirex Niigata (S) in the quarters in the same competition.
As for Tanjong Pagar, they were handed a harsh lesson by Brunei DPMM in the League Cup quarter-finals after the latter walked away with a 5-2 victory.
But despite recent results going against them, the Jaguars are sitting firmly in third spot in the league table at the start of Round 15 on 24 points, a point above the Protectors.
Notably missing from Home's game against Albirex was their Japanese forward Masato Fukui, as coach Lee Lim Saeng brought on new signing South Korean Choi Jae Won in the second half.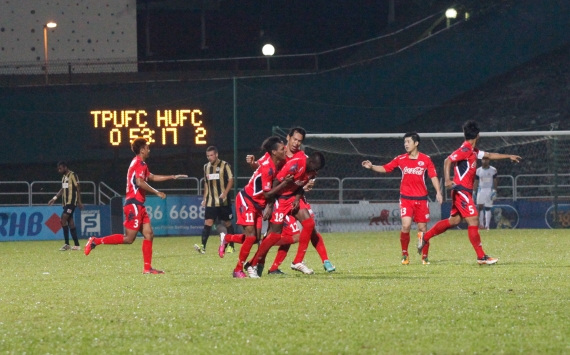 23-year-old Choi, who has previously turned out for amateur side Bucheon FC 1995 in the Korean second-tier Challenge League, had no difficulties adapting with the team in that match but will need time to settle down regardless.
The last meeting between the two teams this season ended with Home securing a comfortable 3-0 victory over Tanjong Pagar, but we can expect a different ball game this time round.
The Jaguars have boosted their midfield with the signing of former Singapore international John Wilkinson, who will no doubt be the link from the middle of the park with their front-two pairing of Ismael Benahmed and ex-Moroccan international Mosef Zerka. The latter is the league's joint-top scorer with eight goals at the start of Round 15.
This match promises to be an exciting encounter, with the immense fire power upfront and the tight, disciplined backline of both teams.
Courts Young Lions vs Balestier Khalsa (June 27, Thursday, 7.30 pm, Jalan Besar Stadium)
Despite languishing at the wrong end of the S.League table, the Courts Young Lions have sprung several surprise results in the StarHub League Cup.
Aide Iskandar's side won their last group match against reigning S.League champions Tampines Rovers before they valiantly saw off Warriors FC in the Plate semi-final to set-up a meeting with Harimau Muda in the final.
The squad are beginning to play as a unit and seem to have at last developed an understanding on the field, which was lacking earlier in the season.
In the middle of the field, Anumanthan Kumar and Fareez Farhan did not put a foot wrong in their previous match against the Warriors while Raihan Rahman and Al-Qaasimy were rocks at the back.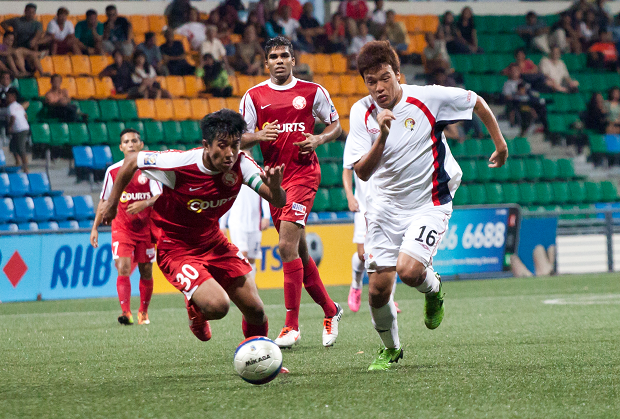 The Tigers have remained unbeaten in their last five matches although the previous two have ended in draws against Warriors and Tampines; the latter result in the League Cup quarters saw them win in a penalty shootout.
Darren Stewart's side are no doubt favourites for this match with the South Korean duo of Kim Min Ho and Park Kang Jin terrorising the midfield, while Vitor Borges and Qiu Li work their magic in the attacking third.
While confidence is high in the Young Lions team, Balestier should complete a hat-trick over their opponents, following up from their 3-0 and 1-0 wins in the league and Singapore Cup respectively earlier in the year.
Tampines Rovers vs Warriors FC (June 28, Friday, 7.30 pm, Jalan Besar Stadium)
Tampines Rovers have experienced a bad run of form ever since they relieved Nenad Bacina of his duties and replaced the Croatian with their technical director Tay Peng Kee.
Tay's record has been dismal, having only been able to maneuver his team to just a single win in the last four matches, including the defeat to Hougang United in his first match in the hotseat.
Despite having current and former internationals such as Khairul Amri, Shaiful Esah, Mustafic Fahrudin and Aleksandar Duric, it has not been a smooth ride for them this season.
The Stags currently sit at the top of the table on 31 points, two ahead of Albirex Niigata (S) at the start of Round 15, and will definitely be looking to snatch all three points against a Warriors side who are having their worst season ever.
The eight-time champions have recently parted ways with head coach V. Selvaraj after the former Singapore international guided the team to a new low in their S.League history.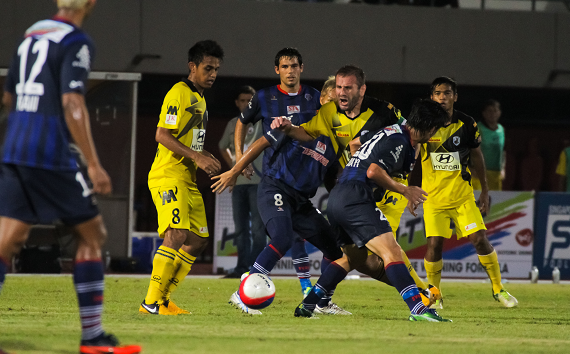 While the Warriors are languishing third from bottom at the start of Round 15, they are only five points behind Harimau Muda and a finish at the top half of the table is still achievable.
With former Hougang United coach Alex Weaver installed as the new gaffer at the Warriors Arena, it will be interesting to see if his appointment will make any difference to the club.
Although marquee signing Kazuyuki Toda and striker Mislav Karoglan has been doing their best in recent matches, those efforts have been let down by their defence who has a habit of conceding soft goals.
With both sides going through a period of transition, expect a cautious approach to the match as at this point, a draw will be welcomed by the respective coaches.
Brunei DPMM vs Albirex Niigata (S) (June 28, Friday, 8.15 pm, Hassanal Bolkiah Stadium, Brunei)
Second-placed Albirex Niigata have been enjoying a relatively strong season so far as they challenge for the title, and will want to go home with all three points against hosts Brunei DPMM to keep up the heat on leaders Tampines Rovers.
The Japanese side have failed to win any of their last four matches, with a Singapore Cup defeat to Home United followed by three consecutive draws. The last of those, however, ended with a victory in the penalty shootout against Home, as they progressed into the semi-finals of the League Cup.
Albirex coach Koichi Sugiyama admitted his side were lucky to squeak through after being completely dominated by the luckless Protectors, and will hope his charges can put in a better showing here.
The usual suspects of top scorer Kazuki Sakamoto upfront and tricky winger Bruno Castanheira will be expected to provide much of the threat in offence, while former J.League midfielder Shingo Suzuki can be deadly from the set-piece. At the back, Hiroaki Hara's steady presence in between the sticks will be counted on to keep the goals out.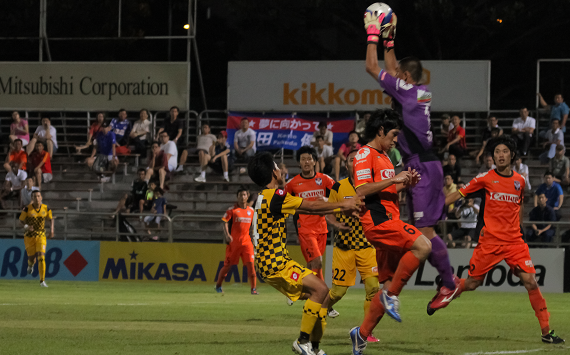 Meanwhile, DPMM's seventh place in the standings at the start of Round 15 is not where they would have envisaged themselves to be at the start of the season, having finished as runners up the season before.
Vjeran Simunic's men are paying the price for an inconsistent season, with foreign signings like Ivan Bosnjak, Dino Drpic and Stephane Auvray given the boot in the recent transfew window as they seek to revamp their squad.
Rodrigo Tosi and Arturas Rimkevicius have come in to fill the gaps, with the latter making a goalscoring debut after coming on as a substitute to crack home two goals in a 5-2 win at Tanjong Pagar United last time out. Lithuanian international Rimkevicius comes with a solid record in his domestic league, and should prove to be a handful alongside top scorer Joao Moreira in attack.
They will miss the lively Shahrazen Said, who copped a red card after receiving two yellows in their last league outing, a 1-1 draw against the Courts Young Lions at home.
That was their opponents' first-ever point of the season and Simunic would not have enjoyed being the first side to falter against them, especially at their home fortress. The Croatian should be able to get the Wasps all worked up and ready to go and with Albirex in stuttering form, there is no better time for DPMM to get all three points here.