Balestier Khalsa vs Tampines Rovers (June 15, Saturday, 7.30p.m, Toa Payoh Stadium)
Balestier Khalsa won the Plate trophy a year ago. Now, they are gunning for the main League Cup title this year, but standing in their path are reigning S.League champions Tampines Rovers.
The Stags qualified for the quarter-finals despite losing to Courts Young Lions 3-2, while the Tigers were held to a 2-2 draw by Warriors FC in their final group stage match.
The 4-0 drubbing by Darren Stewart's side in the league in May will surely still be fresh in the minds of the Tampines players and they will do their best to avoid yet another embarrassing defeat at the Toa Payoh Stadium.
Yusiskandar Yusop will miss the tie after he was sent off by referee Leow Thiam Hoe for shoving Marin Vidosevic in the previous match.
With the threats posed by Tay Peng Kee's side, Stewart might throw captain Paul Cunningham back to defence alongside Obadin Aikhena and start with mid-season signing Vitor Borges upfront.
It will be a fierce battle in midfield as Stags' Mustafic Fahrudin will be squaring up against the duo of Park Kang Jin (below, far left) and Singapore international Qiu Li.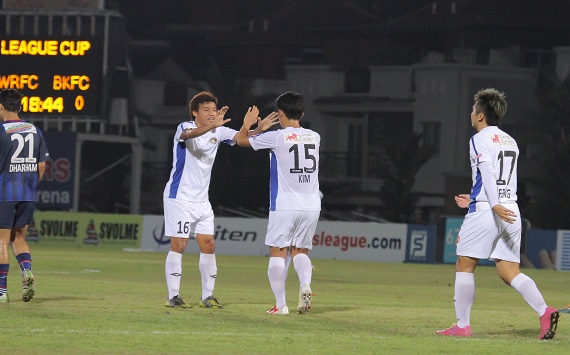 Qiu usually starts on the right wing but tends to drift inwards to the middle of the field to penetrate the opponents through the middle.
Park, Qiu and Kim Min Ho formed a telepathic understanding between them, and it remains to be seen whether newcomer Borges will be able to sync into the trio's language.
While Tampines awaits the arrival of their new foreign striker, after they released Sead Hadzibulic a month ago, Tay will no doubt be relying on evergreen striker Aleksandar Duric and Khairul Amri to grab the goals for them, and hopefully scrape through to the semi-finals.
Home United vs Albirex Niigata (June 15, Saturday, 7.30p.m, Bishan Stadium)
These two teams must be sick at the sight of each other by now. Having already faced off twice in the S.League this season, both sides also clashed in the first round of the RHB Singapore Cup and will do battle again in the quarter-finals here.
Albirex came from behind to behind to steal a late winner in their first encounter at Jalan Besar Stadium, but Home hold the upper hand having subsequently beaten them twice in return. The second league fixture was won 1-0 at Jalan Besar again by the Protectors, who also then saw off the Japanese side 3-2 in a thrilling game in the Singapore Cup.
The visitors sneaked into the quarter-finals by the skin of their teeth, having produced two goalless draws against Geylang International and Hougang United in their group games. They had to rely on the former to beat the latter in their final game to advance, and coach Koichi Sugiyama will have to quickly work out how to get his side scoring again.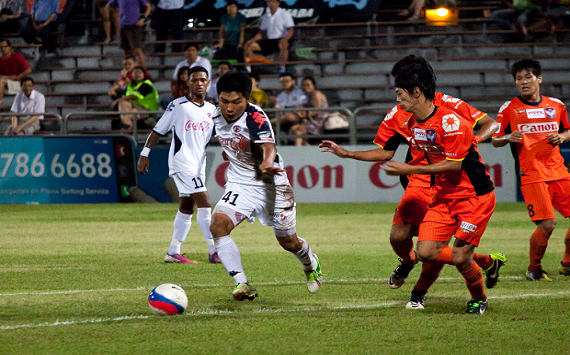 The White Swans' pretty passing game is sometimes curtailed by a dearth of goals, but in Kazuki Sakamoto they have a striker who knows the way to the back of the net. The Home defence will do well to keep a close watch on him, as well as the tricky Bruno Castanheira, who is always a direct threat with his dangerous runs on the flank.
Meanwhile, Home ended their group stages with a perfect record as they registered three wins out of three games and conceded zero goals in the process. They managed to score 10 times as well, and might perhaps be regarded as serious challengers for the trophy.
Coach Lee Lim Saeng has managed to get his team dominate games as well, with the possession statistics bearing out that fact. Aliff Shafaein appears to have benefitted the most from their monopoly of the ball, having struck once in each game and will be keen to add on to the tally.
The likes of Masrezwan Masturi, Jordan Webb and Firdaus Idros have pulled their weight in the absence of star midfielder Lee Kwan Woo, who is nursing a knock on his knee, and the Protectors will be reasonably confident of their chances here on home soil.
Geylang International vs Woodlands Wellington (June 16, Sunday, 7.30p.m, Bedok Stadium)
Geylang coach Vedhamuthu Kanan is aiming to go a step better than the previous year and lift the League Cup title.
To do so, they not only need to overcome the mighty Rams but also hope that their captain Jozef Kaplan will once again do the damage on their opponents, as their striker Wahyudi Wahid appears to have hit a rough patch of form in front of goal.
Kaplan struck both goals in their 2-1 victory over Hougang United in their final group match and has been a key player for the Eagles this season.
Also an important part of the team is goalkeeper Takuma Ito and defender Norihiro Kawakami, who have both been performing at their best in this tournament.
Delwinder Singh, who sustained a broken nose in their league encounter against Woodlands Wellington earlier in the month, has undergone an operation for his injury earlier in the week and is not expected to be given the green light for another two weeks at least.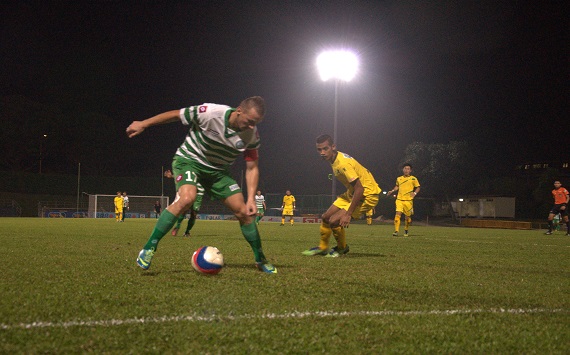 Revenge will surely be on Salim Moin's charges mind as they are looking to avenge their 4-1 loss to the Bedok-based club in the Singapore Cup preliminary round on May 29.
Although Woodlands have been rotating their starting line-up in the past matches and have no qualms in dropping players that have not performed on the pitch, they will surely not be wanting to tinker and upset the balance of the squad.
With international duties over for their two central defenders Shariff Samat and Rosman Sulaiman, the duo will be tasked to restrict Kaplan from venturing into the penalty box and getting into dangerous positions.
Geylang are known for their Route One approach that involves pumping the ball forward to targetman Kaplan, while Woodlands prefer to concentrate their attacks via the flanks.
The stakes are high and both teams will no doubt be pushing themselves to their limits in an attempt to qualify for the semi-final and keep alive their hopes of silverware this season.
Tanjong Pagar United vs Brunei DPMM (June 16, Sunday, 7.30p.m, Queenstown Stadium)
High-flying Tanjong Pagar United will face a stiff challenge in their quarter-final as they come up against defending champions Brunei DPMM.
Despite going down 2-1 to Tampines Rovers in their second and final game, a 3-0 win over the Courts Young Lions prior to that was enough for them to secure their berth here. Meanwhile, DPMM succumbed to a late fightback against Balestier Khalsa in an opening 2-1 loss, but redeemed themselves with a victory by a similar scorelines against Warriors FC to book their spot.
The Jaguars have enjoyed an excellent league season so far, with the competition's top-scorers sitting in third place in the table. Much of that has been due to the excellent new trio of Ismael Benahmed, Monsef Zerka and Kamel Randani, who have accounted for all four League Cup goals they have scored so far.
Zerka in particular scored a sublime goal against the Young Lions, flicking the ball with his heel over a defender before calmly slotting home. With the marauding Ahmad Latiff on the flanks and perhaps the possibility of new signing John Wilkinson coming in, the Jaguars will not roll over here.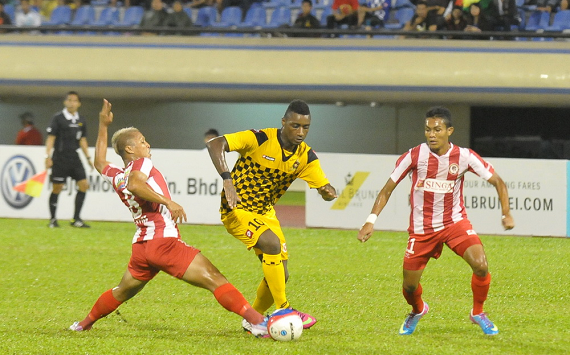 DPMM will do well to be wary indeed, having already lost 1-0 in their league clash earlier this season, and that was in their imposing Hassanal Bolkiah National Stadium home.
The return of centreback Tales dos Santos has been a major boost for Vjeran Simunic's side, and the Brazilian has shown why he is one of the best in the league with commanding performances in recent weeks.
New signing Rodrigo Tosi will be keen to show what he can do, aided by the accurate crosses of Azwan Saleh and the sharp predatory instincts of forward Shahrazen Said. The Wasps have apparently also completed the signing of Lithuanian international Arturas Rimkevicius, who is the record-holder for most goals scored in his domestic league in a single season with 35.
Supporters should be in for an exciting clash here between two sides who won't be afraid to get at each other, and it may well come down to extra time or penalties to decide a winner.