The former Home United boss is seeking a return to the S.League, having made an application to be head coach at the ailing uniformed giants
Englishman Steve Darby has confirmed that he has applied for the head coach position at beleaguered S.League side Warriors FC, although he has not had any formal contact from the club as yet.

The uniformed giants currently languish in 10th place out of 12 teams in the league, and poor form has seen coach V. Selvaraj tendering his resignation following their League Cup defeat to Brunei DPMM.

Darby, who last coached in Singapore with their rivals Home United from 2002 to 2005, indicated in an email to Goal Singapore on Sunday afternoon that he had given his agent the green light to contact the Warriors.

"My agent was told that Selvaraj had left Warriors and hence I gave permission for him to contact them," he said, and was adamant that he did not know the Warriors coach had not been sacked as then.

"I will never apply for a job whilst a coach is still in position [at his club] as I think it is unethical. I have never done this and never will."
However, former Singapore international Selvaraj announced on Sunday night after their 2-1 loss to Brunei DPMM that he had tendered his resignation.

Under Selvaraj, who took over from the league's most successful coach in Richard Bok at the start of the 2013 season, the Warriors have had a dismal campaign so far by their own high standards.

Knocked out of the AFC Cup after finishing bottom with five losses in six Group E games, the defending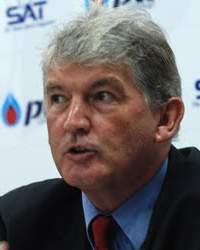 Singapore Cup champions were also dumped out in this year's edition in the first round when they went down 2-0 at home to invited side Global FC.

The former Thailand assistant coach to Peter Reid and subsequently Bryan Robson, who led Home to a league and Singapore Cup double in 2003, as well as the later stages of regional competitions, made it clear that he was keen to make a return to the sunny island.

"I would love to return to Singapore as a coach or even a TD [technical director] of a club," Darby continued.

"I had many happy football memories there and I think I have taken Singapore football teams to as far as they have gone in AFC competitions [qualifying stages of AFC Champions League in 2002 and AFC Cup semi-finals in 2003], and I know Home were nominated in the top three for AFC Team of the Year in 2004."

Darby spent 2012 working for Premier League side Everton FC in China with Kevin Keegan to coach and search for talented players, and has only just recently ended a stint working for the government in India, where he ran football education programmes in the country.

The 58-year-old says that a few players have contacted him already about the possibility of joining him, even though the Warriors have not responded to him, and he is game for the task of restoring the club to their former glory days if he is selected.

"Yes I have applied and I would love to attempt to take Warriors back to where they belong," he declared.