Albirex Niigata (S) vs Hougang United (May 24, Friday, 7.30 p.m, Jalan Besar Stadium)
Friday night will see Albirex Niigata take on Hougang United at the Jalan Besar Stadium. Hougang have been miserable away from home, collecting only two points in their last five games on the road.
However, Cheetahs midfielder Thomas Beattie can't seem to make any mistakes nowadays. The English midfielder can boss the centre of the park with his height and physicality, and also packs a punch in his shots. Beattie has literally won Hougang six points in their last five games, as his strikes against Home United and Brunei DPMM ended up as winning goals.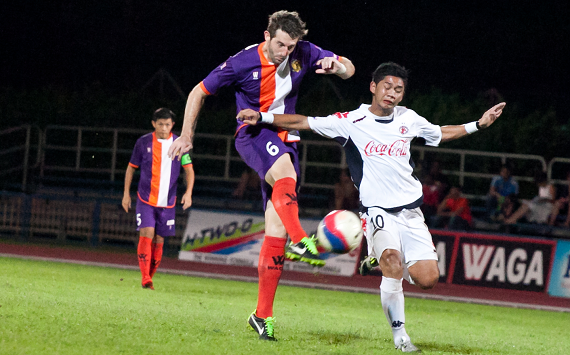 Upfront for Albirex, Kazuki Sakamoto has been doing his duties as per normal. With six goals already this season, that makes him Albirex's highest goalscorer. But, his goals may not have been possible if it was not for the midfield pairing for Kento Nagasaki and Shingo Suzuki, who provide a constant supply of ammunition for Sakamoto and Bruno Casteinheira.
Form
Albirex:
LWWWL
Hougang:
WLWWWWBalestier Khalsa vs Tampines Rovers (May 25, Saturday, 7.30 p.m, Toa Payoh Stadium)


Balestier Khalsa will host Tampines Rovers on Saturday night in one of the three matches being played on the same date. Balestier threw away a two-goal lead in their last game against Geylang to finish in a draw, and their home form is not exactly something to be proud of. They have lost three of their last five games at home, including a 4-0 trashing by Home United. Tampines, on the other hand, have won every of their games except two (a draw and a loss).
Paul Cunningham is back in the team after a long layoff from the starting lineup. He was used as a battering ram in the previous match, deployed as a striker although many would be puzzled as Balestier has the lanky Jung Hee Bong up front. Perhaps Cunningham could be slotted back in to the defence to add much-needed solidity. Park Kang Jin is the magic-man in the middle of the park and it would seem that his performance would have an impact on Balestier. Jung's aerial threat and presence would be an asset during set pieces.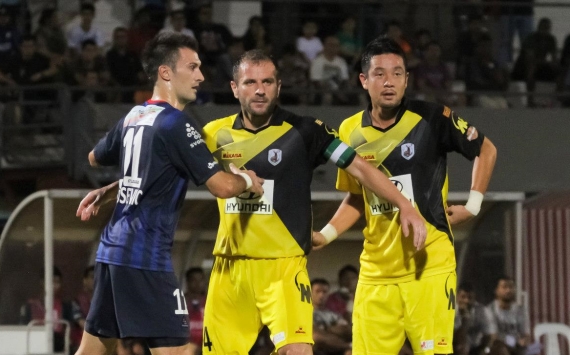 The Stags will welcome the return of Mustafic Fahrudin, who represented the Singapore Selection squad against Atletico Madrid earlier this week. The naturalized Singaporean is an instrumental figure apart from being the team's skipper. The defensive-midfielder has slotted back into the centre-half position in the absence of Kunihiro Yamashita and Seiji Kaneko. Aleksandar Duric also returns together with Fahrudin and he could add some spark into the attack as he did against Hougang where he began a late rout with two goals in two minutes to break the deadlock.
Form
Balestier:
DWLLL
Tampines:
WWLWWWarriors FC vs Woodlands Wellington (May 25, Saturday, 7.30 p.m, Choa Chu Kang Stadium)
The first North-Western derby this season saw Woodlands Wellington edge out Warriors FC by a single goal. The Warriors' shambolic form have not eluded them at all this season and they are now second from bottom, having lost six of their 12 matches so far and winning only four. Woodlands were brilliant in the first half of the league, particularly with Khalid Hamdaoui shining but the Dutchman seems to have disappeared on the pitch lately.
The hosts have great individuals, but they need to work as a team. They have strong players in every department; boasting Daniel Bennett in defence, Shi Jiayi in midfield and Mislav Karoglan in attack. Karoglan though, needs supply and that will come from Tatsuro Inui from the wings together with Prakash Manikam.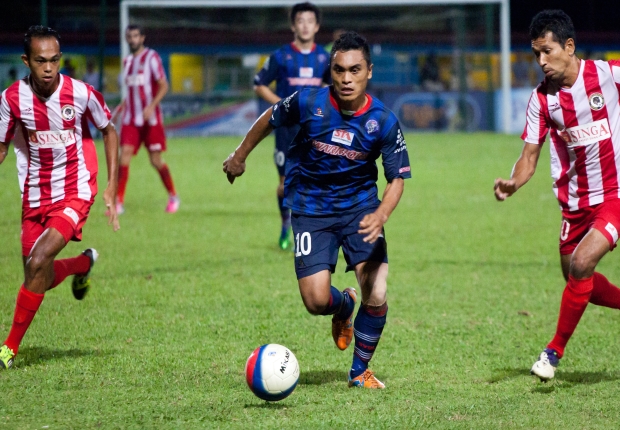 Meanwhile, the Rams have seen a dip in form from the early part of the season. They have only won one of their last five games, which has seen them slide from the top half of the S.League table to ninth. Yazid Yasin is nursing an injured ankle and is in a race against time to recover. Atsushi Shimono will need to anchor the midfield to stop the Warriors from breaching his defensive line while at the same time, he will be responsible for linking the midfield and attack.
Form

Warriors:
LLWWD
Woodlands:
LLWLDBrunei DPMM vs Courts Young Lions(May 25, Saturday, 7.30 p.m, Hassanal Bolkiah National Stadium)
The Courts Young Lions will travel to Brunei Darussalam to take on Brunei DPMM, and they are still point-less despite it being midway through the season already. They sit at the foot of the table having conceded 29 goals and failing to score in 10. This game could spark a revival in the DPMM camp after they slumped to their third defeat in five games, courtesy of a last minute goal against Hougang. The team's last encounter saw DPMM thrash Young Lions 3-0 at the Jalan Besar Stadium.
Young Lions should be depending on Sherif El-Masri to lead the attack. His electrifying pace can be a thorn in most oppositions' defence. He favours direct running at the defence and this is further helped by his industry and hard work. Afiq Yunos will be relied upon by the young team to stand tall and face the siege of the Bruneians.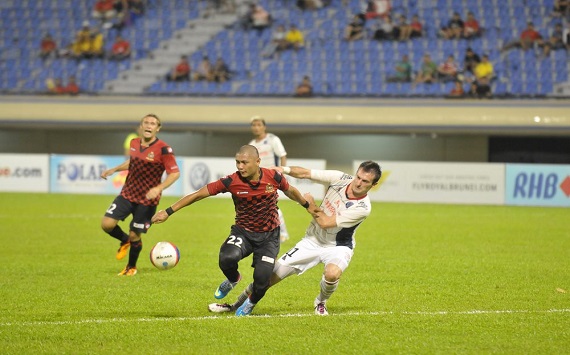 Tales dos Santos will have to hold his defence will neutralize the potency of the youthful attack of Young Lions. Midfielder Rosmin Kamis has been ever-present in the DPMM squad this season, having appeared in every single game and the 31-year-old's influence will be key to help his side end off on a winning note before the S.League takes a break for cup fixtures.
Form

DPMM:
LWLLW
Young Lions:
LLLLL