Harimau Muda 'B' vs Tanjong Pagar United (May 14, Tuesday, 4.45 p.m, Pasir Gudang Stadium)
The first match of the week will see the league's highest scorers play the second-lowest goal-getters at Pasir Gudang. Tanjong Pagar have scored 23 goals, while Harimau Muda 'B' have only afforded slightly less than half of that tally with 12. The last time they met, Tanjong Pagar were on hot-scoring form, scoring nine in two games, but it was the Malaysian Tigers that halted that scoring form as they held the Jaguars to only a single goal in a 1-1 affair.
Form-wise, Harimau Muda have lost three of their last five games while Tanjong Pagar won three of their last five, including a narrow victory over reigning champions Tampines Rovers. They will however have to do without goalkeeper Aurelien Herisson, who saw red against Balestier Khalsa last time out; Shamsudin Hasim should fill in, while the inspirational Ahmad Latiff also sits this out due to suspension.
Statistically, the Jaguars have a very strong record on the road, scoring 17 goals when they travel. But, they will be playing under the fury of the sun at 4.45 p.m, in Pasir Gudang. Will they be able to play as they always do?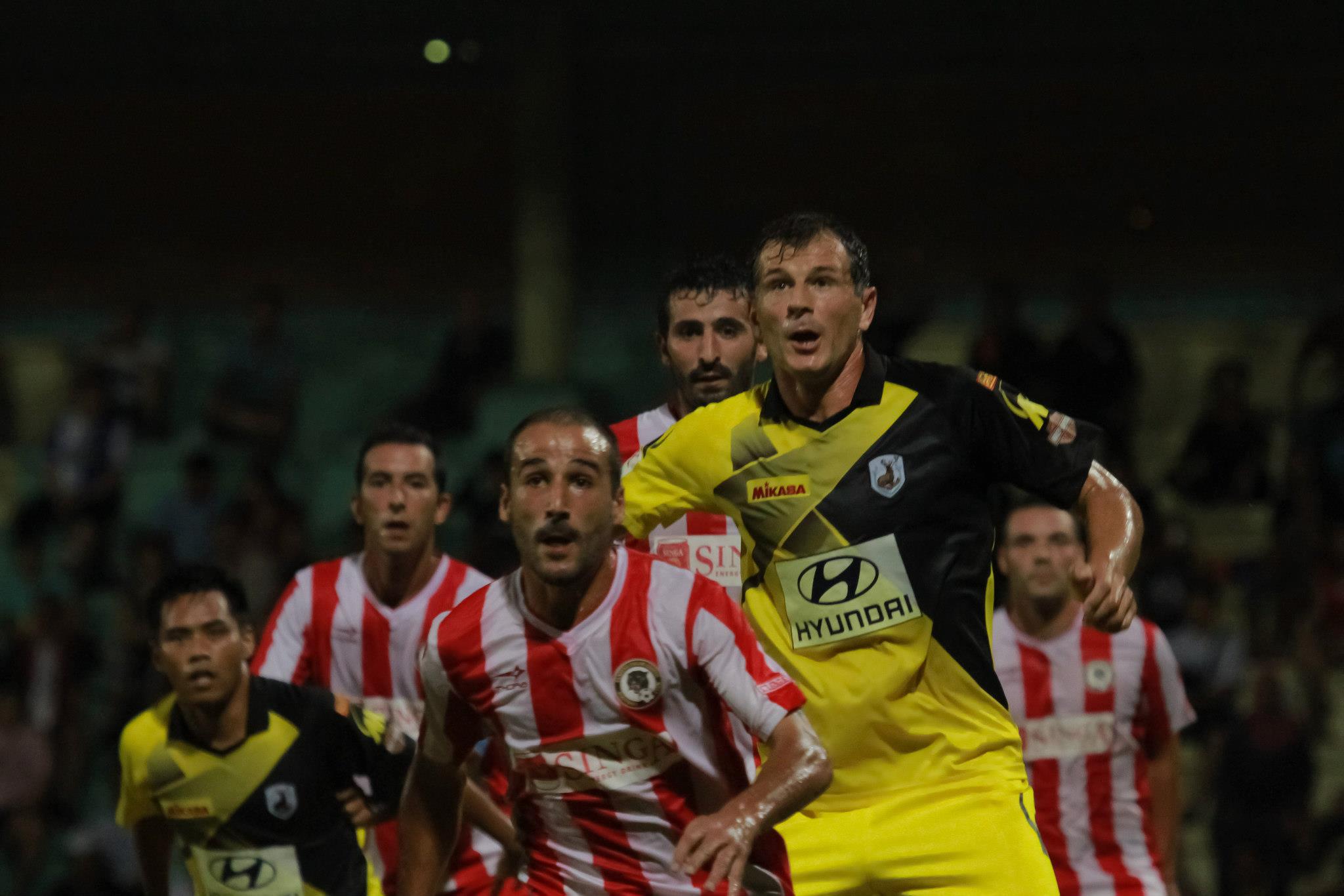 The importance of Kamel Ramdani, Monsef Zerka and Ismael Benahmed cannot be further emphasized. Ramdani and Zerka have played every possible minute this season while Benahmed has missed only 20 minutes of action. This coincidentally also makes them the club's top three players with the most game-time so far and it is no surprise they share 20 goals amongst themselves.
The narrow defeat to Albirex would serve as a strong motivating factor for Razip Ismail's young boys. Unfortunately, their home ground has not been a fortress this season, part of the cause being the timing at which the matches are played at.
Nevertheless, the tenacity and enthusiasm of the youngsters are complimented by the philosophy of the team which emphasizes on retaining possession and pressuring the opposition. The speed and agility of Maxsius Musa could be crucial in the hosts' chances of breaching the Jaguars defence.
Last five games

Harimau:
WLLWL
Tanjong Pagar:
DWLWL

Suspended
Tanjong Pagar:
Aurelien Herisson, Ahmad Latiff
Hougang United vs Brunei DPMM (May 15, Wednesday, 7.30 p.m, Hougang Stadium)
The last meeting between these two sides saw six goals being spread evenly and three penalties awarded, of which two were saved - neutrals can only hope for a repeat of such a dramatic match.
Hougang have taken a new lease of life under caretaker coach Johana Johari. They are unbeaten in their last three home games, picking up maximum points all at home. Syaqir Sulaiman has been ever-reliable at the back for the North-Eastern team, and local football fans are still left puzzled as to why the university graduate was left out of the Singapore Selection to face Atletico Madrid.
It is also no coincidence that the recent great run of form started right after Thomas Beattie came back from a bout with lung infection. The Brit is an absolute rock in midfield and is able to boss opponents around with his size and height.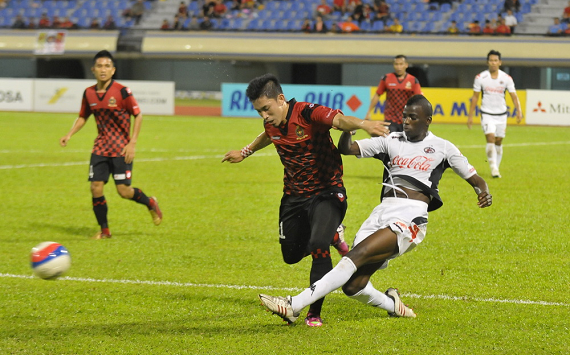 DPMM won their last match right at the dead of the game in the 90th minute, with Tales dos Santos's second and third goals of the season enough to seal victory for the Bruneians against Home United. However, they will have to work harder against a rejuvenated Hougang team. With the departure of Dino Drpic, Dos Santos will have to work well with the defence against a strong and fast front-line of Hougang. Joao Moreira, who has six goals to his name, will be the main attacking threat, together with Bruneian international Shahrazen Said.
Last five games

Hougang:
LWWWL
DPMM:
DWLLW
Suspended
DPMM:
Subhi Abdilah
Geylang International vs Balestier Khalsa (May 16, Thursday, 7.30 p.m, Bedok Stadium)
Bedok Stadium will open its doors on Thursday to welcome the Tigers of Balestier Khalsa, having edged the Eagles by a single goal in their previous encounter. Geylang have enjoyed a slightly better form than at the start of the season, while Balestier have not been consistent performers this season.
In a team of youth and inexperience, skipper Jozef Kaplan will have to inspire his side if they are to provide any sort of test for the Toa Payoh outfit. At the back, goalkeeper Joey Sim or Takuma Ito will have to be at their best against a strikeforce of Jung Hee Bong and Kim Minho.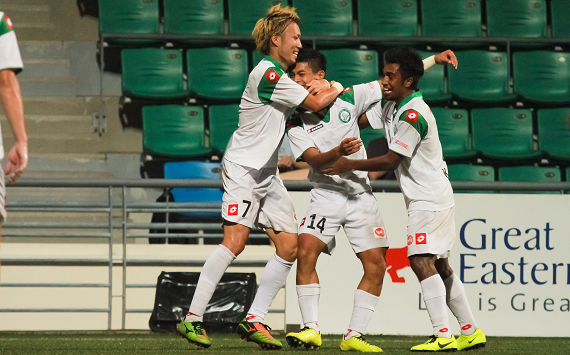 Obadin Aikhena and Syed Thaha are the defensive lynchpins for the Toa Payoh-based outfit and will need to be at their best against the young and energetic side of Geylang. Balestier should also look to capitalize on Jung's aerial ability and height to their advantage, although they will sorely miss the suspended duo of Park Kang Jin and Qiu Li.
This match can certainly swing in any way and both sets of players have to bring their A-game to ensure their team prevail.
Last five games

Geylang:
DDWWL
Balestier:
WLLLW
Suspended
Geylang:
Yasir Hanapi, Khayrulhayat Jumat
Balestier:
Park Kang Jin, Qiu Li
Home United vs Albirex Niigata (S) (May 17, Friday, 7.30 p.m, Jalan Besar Stadium)
Home will be looking for revenge in this fixture after narrowly losing the correspondig fixture earlier this season to a late winner. The Protectors are also on the back of losing a game similar to that described earlier, where a injury time goal saw them fall to defeat against Brunei DPMM.
Home's talisman is undoubtedly Lee Kwan Woo this season. The S.League Player of the Month for April has been oozing class and talent since his debut for the club. He is the club's top scorer as well as the highest scoring Asian player in the S.League. Noh Rahman has consistently been solid at the back for Home. While he is lacking in height for a centre-half, Noh makes up for it with his anticipation and good reading of the game.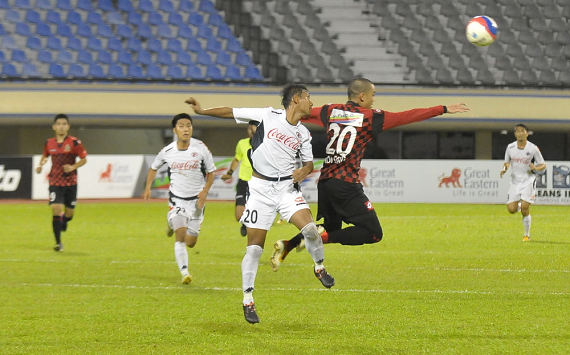 Albirex will be buoyed after their win against Warriors last week. The Japanese side were in scintillating form with their ball retention and passes. Shingo Suzuki scored a delightful freekick against Warriors in the triumph last week and was an emperor in the centre of the park, organizing things and dictating the tempo of the game. Bruno Casteinheira was also in fine form as always and his runs down the flanks are usually feared by opposition defenders. He will look to harrass the Home United defence in similar fashion.
Last five games

Home:
WWLWL
Albirex:
DLWWW
Suspended
Home:
Firdaus Idros

Tanjong Pagar vs Warriors FC (May 18, Saturday, 7.30 p.m, Queenstown Stadium)
It seems like a reversed of last season's fortunes for these two teams: Tanjong Pagar are flying high this season, while the Warriors are languishing in the bottom half of the table. Six goals were put past the Warriors defence the last time they met on a rainy night in Choa Chu Kang. Since then, the Warriors have been eliminated from the AFC Cup and lost four more matches.
Warriors striker Sufian Anuar proved that he is worthy enough to be in the starting line up last week, winning a penalty within two minutes of coming on. The tenacious striker is hardworking and makes very intelligent runs at opposition defenders to unsettle them. Matthew Abrahams also played well after coming on, adding life into the center of the park for the Warriors.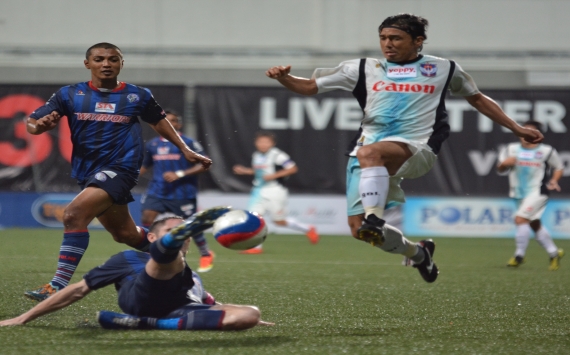 Ismael Benahmed has been a consistent performer for the Jaguars since the first round. His telepathic understanding with Monsef Zerka and Kamel Ramdani has been one of they key reasons that Tanjong Pagar are performing above expectations.
Although the foreign attacking trio of Tanjong Pagar has been taking the limelight this season, many of the local players have played their part in the Jaguar's meteoric rise. Walid Lounis has also been a major assurance at the back, as the Tunisia-born Singaporean is not afraid to venture forward but also fulfills his defensive duties. Ahmad Latiff has shown his versatility; taking the berth of a right-back for the season.
Last five games

Warriors:
LDWLL

*Stats for Tanjong Pagar will be updated after their match against Harimau Muda
Harimau Muda 'B' vs Woodlands Wellington (May 18, Saturday, 4.4.5 p.m, Pasir Gudang Stadium)
Woodlands make the trip over the Causeway to visit the den of Harimau Muda in the week's final match, one which Harimau edged in the reverse fixture earlier this season.
Atsushi Shimono has been stamping his authority in midfield, with the deep-lying maker integral in the transition from defence to attack and linking plays to great efficiency for the Ram. The combination of Moon Soonho and Chang Jo Yoon has been lethal up front for the Rams. Mercurial attacker Khalid Hamdaoui is ruled out after being controversially dismissed in the last game, and coach Salim Moin will have to rejig his tactics to deal with that.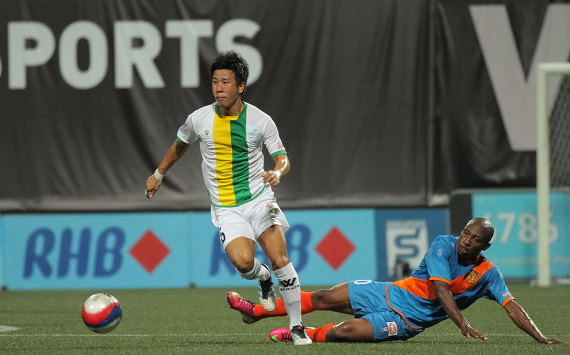 Harimau will look to depend on Shreen Thambi's distribution from the centre of the park. The young Malaysian is blessed with technical prowess as well as set-piece taking ability. He should be looking for the intelligent runs of Maxsius Musa, whose pace and composure are his main assets.
Last five games

Woodlands:
DDLWL
Suspended
Woodlands:
Shahril Alias, Khalid Hamdaoui
*Stats for Harimau Muda will be updated after their match against Tanjong Pagar