Harimau Muda 'B' vs Brunei DPMM FC (May 1, Wednesday, 4.45 p.m, Pasir Gudang)
Labour Day will see the first encounter between the S.league's only two sides that are based outside of the sunny island. Harimau Muda are coming off a 3-1 drubbing by Hougang United, while Brunei DPMM has not played competitively since April 19, where they beat Balestier Khalsa.
While Harimau Muda will be looking to use their enthusiasm and energy as trump cards, DPMM will be depending on the experience of players like Joao Moreira and Dino Drpic to carry the team. Drpic's presence at the back has been of the key reasons that DPMM have the joint fourth-best defence in the league. He is not afraid to go into tackles and is able to read and anticipate the game well.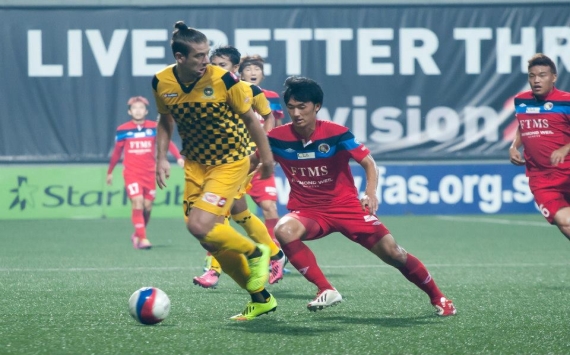 It is almost impossible to exclude Harimau youngster Maxsius Musa again, who is always a delight to watch, even if he does not get the goals. His style of play displays sheer determination, grit and industry, which is commendable for a young boy. Although pace is one of his well-known atrributes, Maxsius' explosive muscles in his legs have repeatedly allowed him to leap as high as the other men on the field, who are probably a head taller or two. 

Woodlands Wellington vs Balestier Khalsa (May 2, Thursday, 7.30 p.m, Woodlands Stadium)
Balestier Khalsa travel to Woodlands Stadium on Thursday where they will be met by former coach Salim Moin and his team.
Balestier have been on the receiving end of 1-0 losses in their past two games and will be desperate to grab a point here. However, do not let the scoreline conceal the truth of the matches whereby Balestier were actually dominating and were largely the better side. With this thought in mind, motivation will be high in the Balestier camp as they look to start May on a high note. The usual suspects will have to be at their best, namely Park Kang Jin, Qiu Li, Obadin Aikhena and Zaiful Nizam.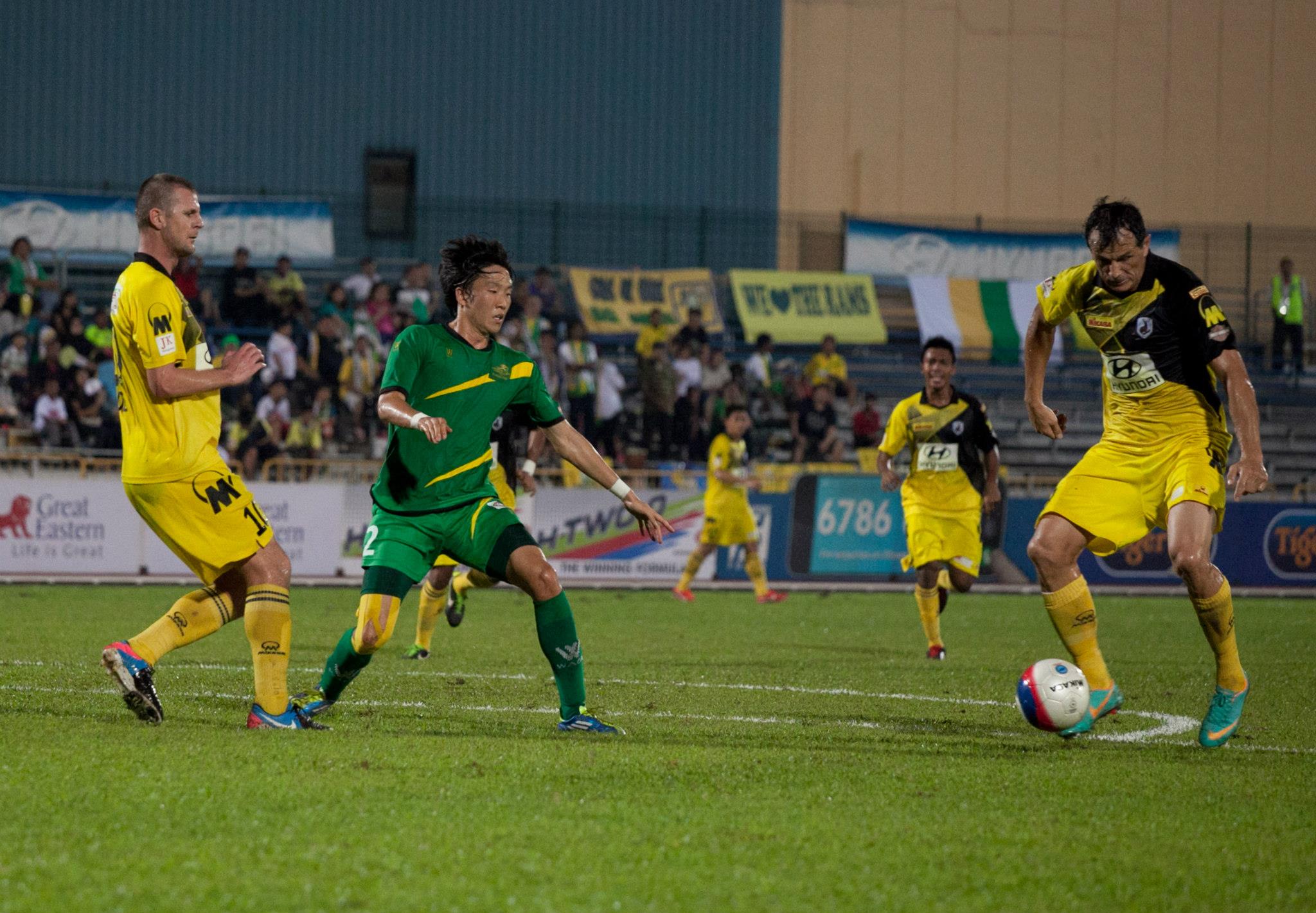 Woodlands Wellington are also on a less than desirable run as they have only picked up five points out of a possible 15 recently. They will be without defensive stalwart Shariff Samat, who was controversially given a straight red card after allegedly seeing his elbow fly onto Khairul Amri. The Rams however, will not have to worry much if Cho Sunghwan, whom we have picked to be in the last team of the week, is able to replicate his showing against Tampines last week.
This will no doubt be an exciting match where the defensive solidity of Balestier will be put to the test against a fluid Woodlands side.
Courts Young Lions vs Geylang International (May 3, Friday, 7.30 p.m, Jalan Besar Stadium)
While the focus in the past weeks have been about top of the table encounters, this week takes a shift as we will witness the battle within two teams from the bottom three of the 2013 S.League table.
Courts Young Lions host Geylang International in a Friday night 'Live' match at the Jalan Besar Stadium, with the home side still winless as we enter Round 11 of the season. Geylang, on the other hand, have seen their luck and performances go uphill with a draw against Albirex Niigata (S) and a win against overachievers Tanjong Pagar.
Every week, the youthful side of Geylang International will put their hopes on Slovakian Jozef Kaplan to carry and inspire the team to victory. The skipper has done well to lead by example; scoring goals and displaying a never-say-die attitude. Such is the trust that coach Vedhamuthu Kanan has on Kaplan, that he fielded six players who were making their S.League debuts last week. The plan eventually worked as they celebrated their only third victory of the season. Wahyudi Wahid has been a revelation with his attacking movement, dribbling and pace, often causing troubles for the oppositions.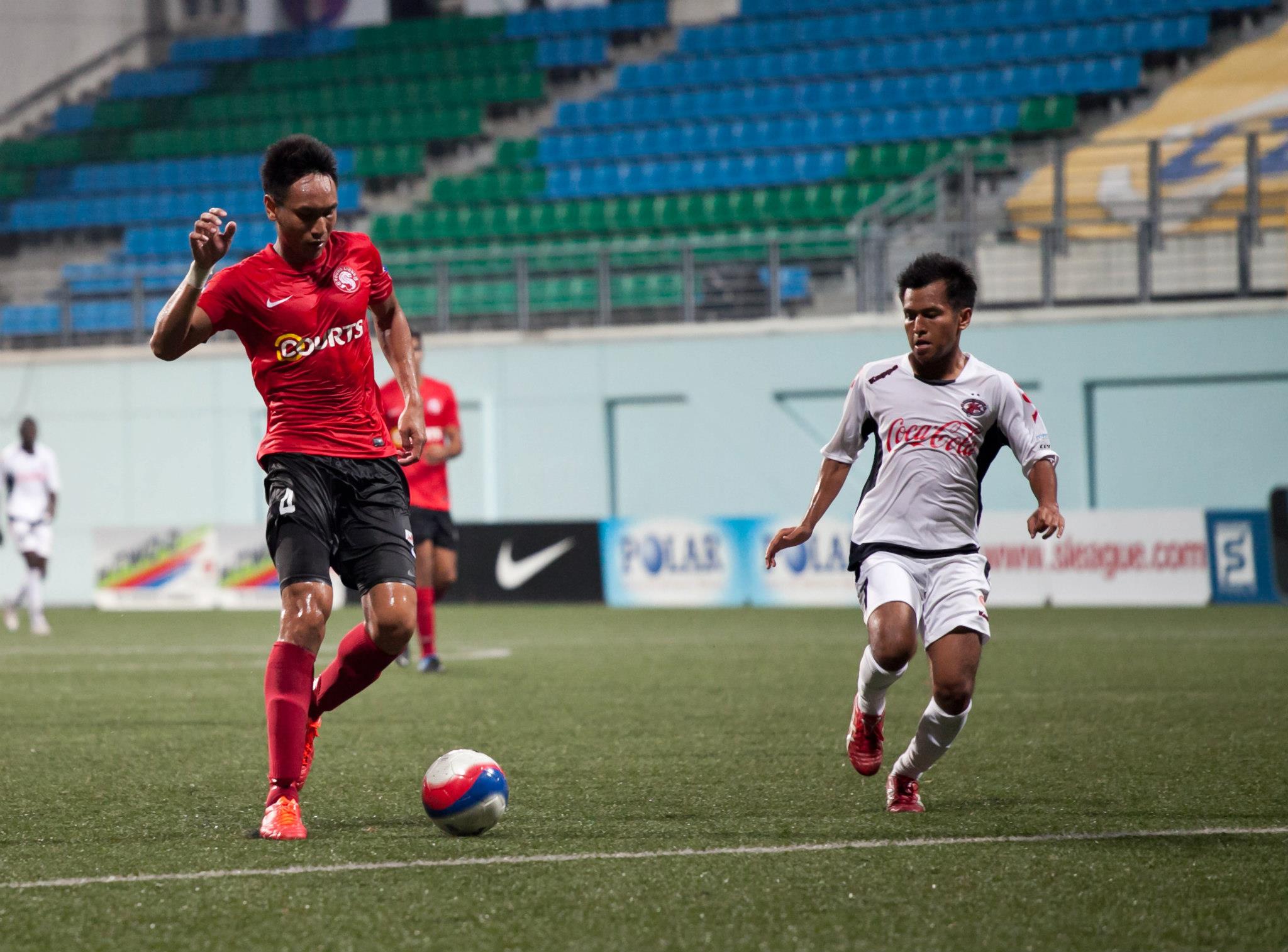 The Young Lions will have skipper Al-Qaasimy back from suspension as well as Afiq Yunos who has clearance from National Service. Afiq put in a rock solid performance at the back for the Young Lions against Home United last week and was perhaps one of the reasons that the scoreline was kept at 2-0. Attacking-wise, the young side has a lot to work on in terms of their decision-making and the key passes in the final third.
Coach Kanan would not have any excuses for not winning this match as his team clearly carries much more experience than their rivals this week.
Tanjong Pagar v Tampines Rovers (May 5, Sunday, 7.30 p.m, Queenstown Stadium)
A day after the meeting between the cellar-dwellers, we have a tasty match at Queenstown where it is first meets third when Tampines host the Jaguars.
The Jaguars must have been disappointed at the loss against Geylang in the previous week, where many would have expected them to take home all three points without concern. Ahmad Latiff who has been deployed mostly as a right-back seemed to always be an attacking threat with his forward forays. The attacking trio for Tanjong Pagar will have to be at their sharpest to even test Tampines' Sasa Dreven.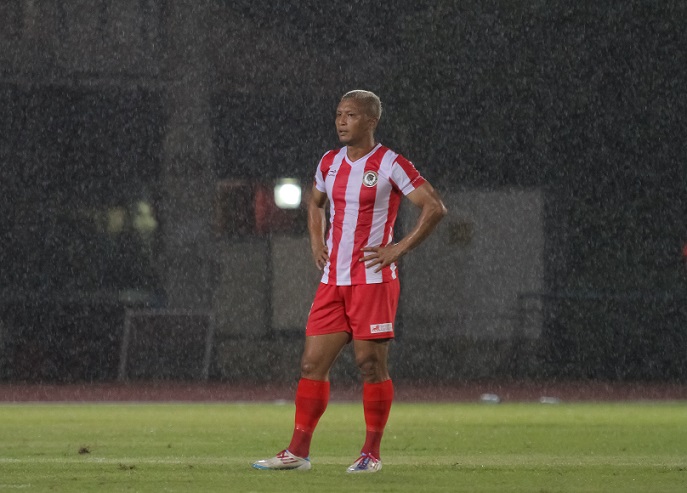 Tampines are on top of the S.League table despite having played two games less than the two teams in the top three. They have been in merciless form, although their perfect record was blemished by a tie with DPMM. The mental toughness of the team is one of the key reasons that they have been able to notch important goals in the dying stages of the game, evident by the Albirex and DPMM matches. This, despite losing their first-choice centreback pairing of Japanese duo Seiji Kaneko and Kunihiro Yamashita through injuries.
Tanjong Pagar will prove to be a test for the reigning champions but Nenad Bacina's men will find a way through it.
Brunei DPMM FC vs Warriors FC (May 5, Sunday, 7.30 p.m, Bandar Sri Bengawan)
After an easy-going extended break, DPMM face a fixture pileup when they face Warriors FC on Sunday, having only played Harimau Muda on Wednesday evening. Warriors FC would also have just returned from their AFC Cup match in Hong Kong a few days before.
The Choa Chu Kang outfit will be dependent on Mislav Karoglan to make magic out of nothing, which is something he specializes in. Shi Jiayi will need to impose his presence in midfield to supply the ammunition to his strikers. The defence will need to stay solid and strong against the likes of Joao Moreira and Shahrazen Said.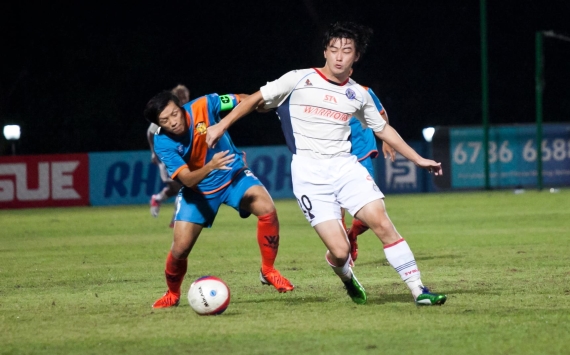 DPMM's usual physical style of play may cost them as fatigue might set in, leading to a backfire in their gameplan. But coach Vjeran Simunic is a very intelligent man and would surely have something up his sleeves. Expect home advantage to count for the Bruneians against a Warriors side that has been shambolic so far this season.