| | |
| --- | --- |
| | By Afifah Ariffin |
Football enthusiasts get to enjoy more than just the typical 90 minutes of football on S.League match nights.
Just before kick-off and during half-time, a group of 15 spunky ladies will come onto the field doing a sizzling dance performance that is sure to hype up the crowd. Dancing to catchy K-Pop tunes, these girls show off their silky dance moves, entertaining the spectators.
Into its second run, the S.League Superbabes this season features 15 girls who were selected after some intense audition rounds held earlier this year.
Naomi Tan (pictured below), an undergraduate currently reading Mathematics at the National University of Singapore, tells Goal.com that it was her experiences in the first season that pushed her to become part of the S.League Superbabes once more.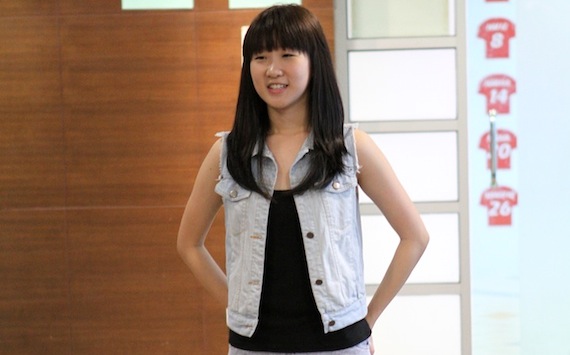 "We joined last season, and we had a really good time especially after making friends with all the girls here," said the bubbly 21-year-old.
In summing up what the routine is like for the girls, Naomi simply explained that the girls "go for rehearsal, learn new songs and dance [their] hearts out."
"I really enjoy [doing] this a lot because the crowd was awesome this time around," added Naomi.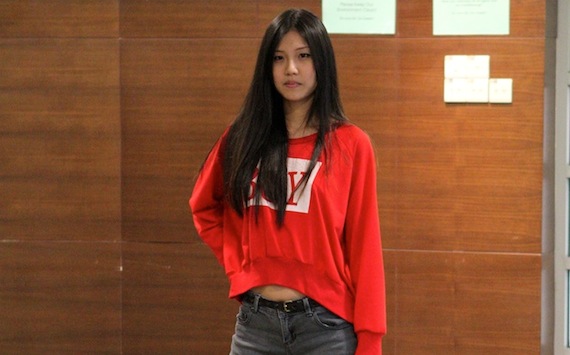 At the same time, fellow Superbabe, Ophelia Oliveiro (pictured above), was nodding in agreement, and adding that the thrill and excitement of performing in the stadium beats that of performing on stage.
"It's different performing in the stadium than on stage; the stadium is much bigger and there's a larger crowd. So the atmosphere in the stadium is much better," Ophelia described.
Like the rest of the crew, both girls are dancers who are actively involved in the local hip-hop and K-pop dance scene.
But more importantly, beyond just dancing for the S.League, do these girls know their football?
While Naomi watches the occasional Premier League Football with her dad, Ophelia bashfully admitted that she doesn't really get the game.
"I've heard of the more famous clubs like Arsenal, Chelsea and Manchester United," said the 21-year-old.
"But I don't understand football! I tried, but I really don't understand it! It's more of a guy thing anyway!"
Read More:
Bunch of hopefuls turn up at Superbabes audition