Hougang United vs Balestier Khalsa (Tuesday April 9, 7.30 p.m, Hougang Stadium)
Hougang United will host Balestier in their first match of April, as they come off a 13-day break. The North-eastern side displayed a gritty performance in a friendly against Malaysian Super League leaders LionsXII, winning the game by a single goal.
Balestier on the other hand were on the receiving end of a 4-0 thrashing by derby rivals Home United. Darren Stewart, whose teams are known for their defensive solidity, will have to tighten up their defence if they want to advance to the top half of the table.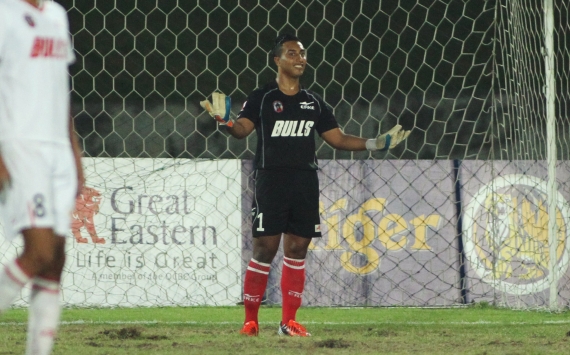 Hougang United will be depending on striker Liam Shotton in attack. The Briton has height, pace, power and intelligence that allows him to gain a few steps ahead of his marker. His aerial presence will also be an asset during set-pieces. Syaqir Sulaiman will need to marshall his backline particularly well, seeing that Balestier boast Jung Hee Bong, Qiu Li and Park Kang Jin in their frontline.
In goal, Zaiful Nizam will be key to stop the team from conceding. Park needs to impose himself more in midfield so that he can supply ammunition for Jung and Qiu up front. Tengku Mushadad will also be instrumental; the Singaporean has a knack of testing goalkeepers from long range.
Tanjong Pagar vs Woodlands Wellington (Thursday April 11, 7.30 p.m, Queenstown Stadium)
Tanjong Pagar host Woodlands Wellington on a Thursday night. This match comes just four days after the Jaguars' last match and Patrick Vallee will have to plan their recovery well so as not to allow fatigue to set in.
The French trio of Kamel Ramdani, Monsef Zerka and Ismael Benahmed has been contributing to the goal tally for the Jaguars week in and week out. Their telepathic understanding has been one of the major reasons that the Jaguars are sitting in third of the S.League table. That being said, the defensive work of Walid Lounis has also been commendable thus far and the skipper will have to be at his best against Khalid Hamdaoui.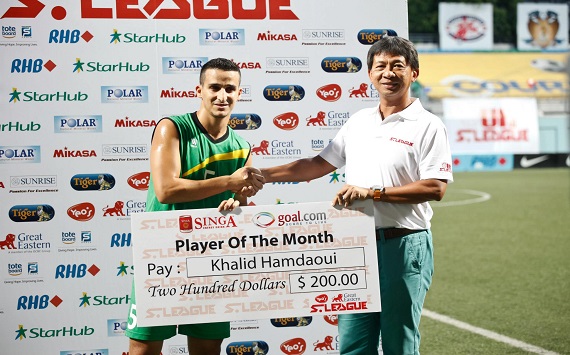 Woodlands Wellington proved that they have the mental toughness and capability as they carved out a win against the Courts Young Lions in the final ten minutes of the previous game. Chang Jo Yoon did well on the left, his trickery causing no end of trouble for his marker. S.League Player of the Month Hamdaoui provided an assist in the same game and will look to stamp his authority on this match with his vision and laser-guided passes.

Geylang International vs Albirex Niigata (S) (Friday April 12, 7.30 p.m, Jalan Besar Stadium)
It will be hard to see Geylang International walking away with anything from this match, given the form that Albirex Niigata have been in, barring the loss against Woodlands.
In a team of youth and inexperience, skipper Jozef Kaplan will have to inspire his side if they are to provide any sort of test for the Japanese satellite club. At the back, goalkeeper Joey Sim will have to be at his best against an Albirex side that usually dominate possession and switch tempo as and when they please.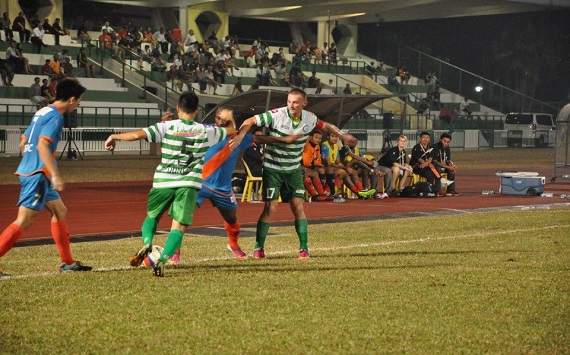 Shuhei Hotta will be the key man for Albirex in the centre of the park, where he sits comfortably shielding his defence as well as dictating the tempo of the game. The combination of Kazuki Sakamoto and Kento Nagasaki is also a lively and dangerous one and Geylang will need to nullify the threat.
Tampines Rovers vs Hougang United (Saturday April 13, 7.30 p.m, Clementi Stadium)
Table-toppers Tampines Rovers will welcome bottom dwellers Hougang United into Clementi Stadium, with the visitors likely to feel the fatigue from tplaying their last game four days ago.
Tampines are ever-reliant on skipper Mustafic Fahrudin for his stellar performances in the centre of the park, with his combination with Shahdan Sulaiman in the middle having been impressive thus far. The pairing of Japanese centre-backs Seiji Kaneko and Kunihiro Yamashita is also one that has benefitted the Clementi-based outfit.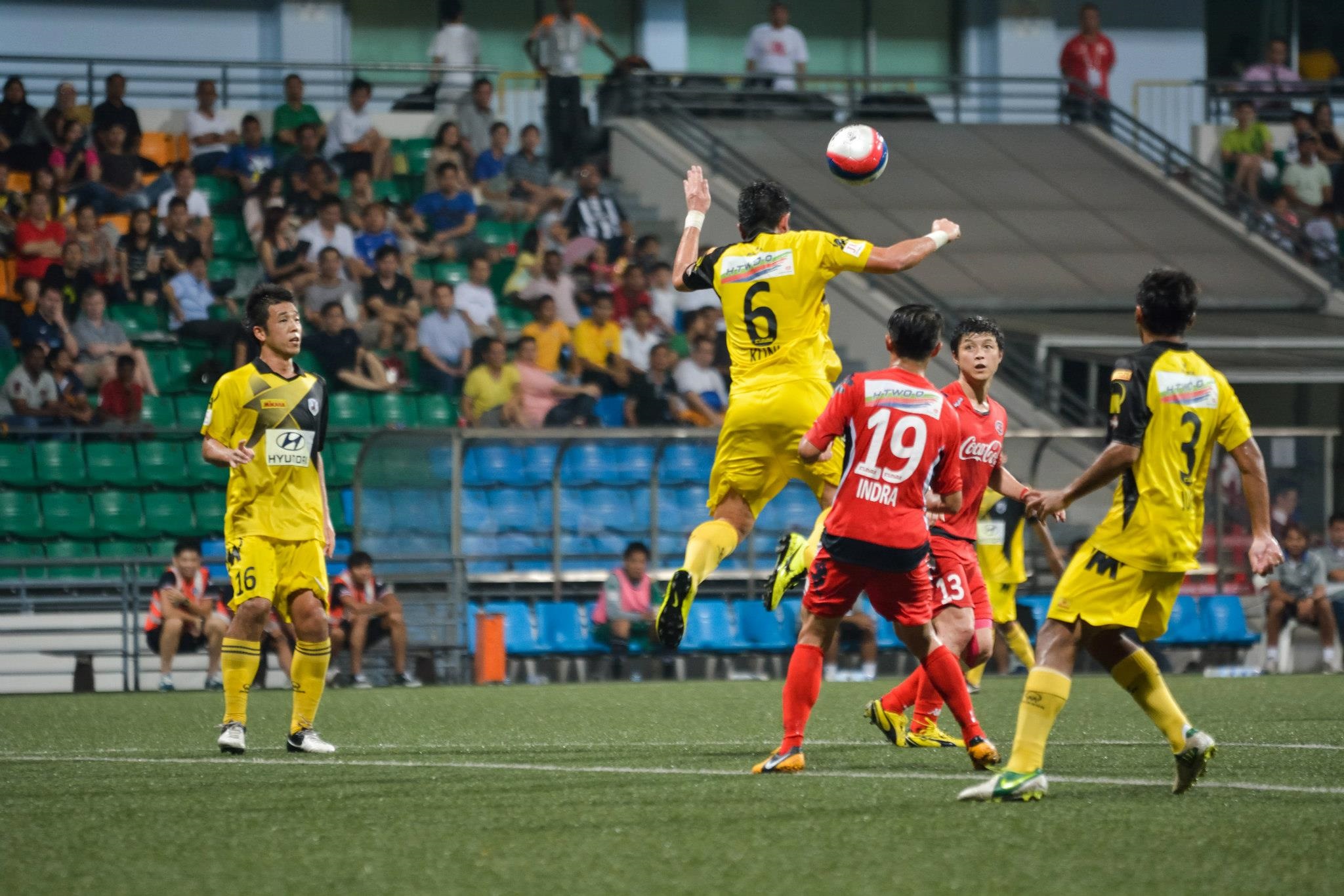 Hougang's foreign contingent make up the large part of their attack, and their physical presence and pace can be a thorn to the Tampines defence. Liam Shotton will hope the goal he scored against LionsXII in last week's friendly will lead to the start of a scoring spree in the S.League., while Mamadou Diallo's accuracy in delivery during set-pieces will also need to be watched.
Harimau Muda 'B' vs Courts Young Lions. (Saturday, April 13, 7.30 p.m, Pasir Gudang Stadium)
The young guns of the two rival countries will face each other off in Pasir Gudang. While Harimau Muda's season looks to have finally taken off with the latest win against Warriors FC, Courts Young Lions are still without a point this season.
Sherif El-Masri will be the Singapore side's focal point of attack with his creativity and electrifying pace. His goal against Woodlands Wellingto will be a massive boost that might spur him to score more.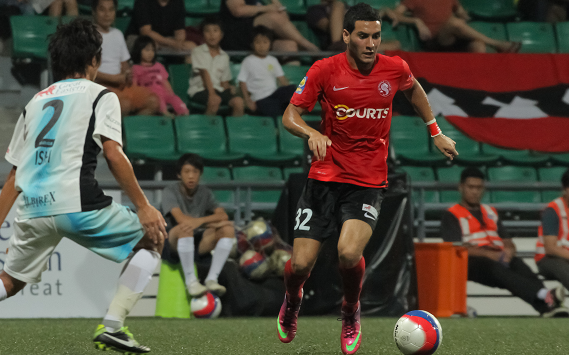 Maxsius Musa's intelligent running and blistering pace should be a constant threat to the visitors' backline. Aide Iskandar's midfield charges will also need to do well to starve Shreen Thambi of possession, who is blessed with fine passing and accurate set-piece deliveries.
The Young Tigers may lack match experience at a higher level but they make up for it through sheer determination and committment, which will stand them in good stead this season.
Home United vs Warriors FC (Sunday April 14, 7.30 p.m, Bishan Stadium)
The first Uniform Derby this season sees Warriors FC travel to Bishan Stadium. The Warriors have lost four of their last seven matches- not a good start for any team. They have not been impressive in their AFC Cup campaign either, experiencing defeats in their last three games.
Home United have had great displays this season. Their profligacy in front of goal may have cost them some points, but they are slowly getting to grips with that issue. Their 4-0 trouncing of Balestier Khalsa would be a massive boost entering this game.
Jordan Webb's mazy and penetrating runs will be missed, as the Canadian winger sits this out due to a red card in the previous game. The Korean duo of Song Ui-Young and Lee Kwan Woo has impressed in the past few games, and will be instrumental figures here, as both are capable of scoring as well as creating goals. Shahril Jantan's form this season has been imperious and his saves have been one of the reasons why Home are in the top half of the table.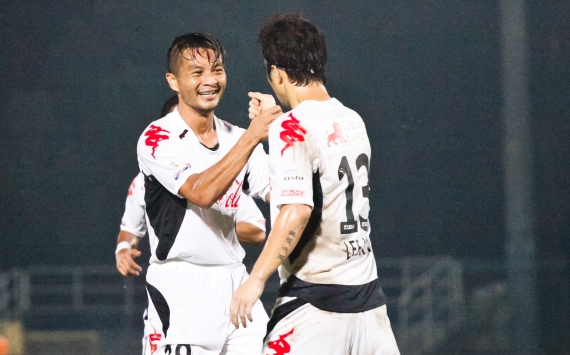 Warriors will be depending upon Erwan Gunawan and Mislav Karoglan for the goals in attack, while Tatsuro Inui will be the livewire for the Choa Chu Kang-based outfit on the flanks. Abdil Qaiyyim and the backline will have their work cut out, although Home's Japanese striker Masato Fukui has yet to find the back of the net.