Albirex Niigata (S) vs Tanjong Pagar United (Tuesday April 2, 7.30 p.m, Jurong East Stadium)
Albirex Niigata were handed their first defeat of the season in the last round against Woodlands Wellington, and a side like theirs would definitely want to bounce back as soon as possible. Anything less than a win would be unacceptable, given the high standards of coach Koichi Sugiyama.
Tanjong Pagar has not been able to replicate their high-flying performances in the opening games where they scored nine goals in just two games. However, they should be in high spirits after their steely performance again Hougang United. The Jaguars went behind twice, before eventually attaining the winning goal six minutes before time in a 3-2 thriller.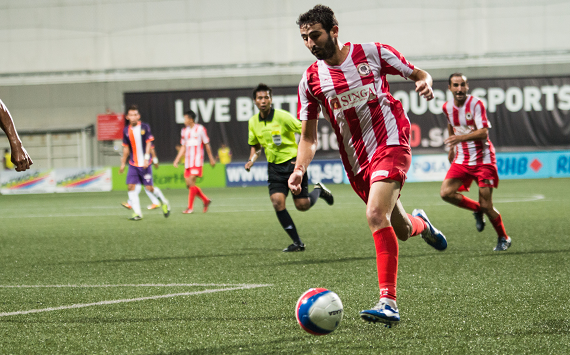 Ismael Benahmed has been a consistent performer for the Jaguars since the first round. His telepathic understanding with Monsef Zerka and Kamel Ramdani has been one of they key reasons that Tanjong Pagar are performing above expectations. Walid Lounis has also been a major assurance at the back, as the Tunisia-born Singaporean is not afraid to venture forward but also fulfills his defensive duties.
Meanwhile, Kento Nagasaki will be the man to watch for Albirex. The Japanese is the current top scorer for his team from midfield, with four goals. His distribution will also be key in supplying Bruno Casteinheira and Kazuki Sakamoto with ammunition.
This will no doubt be a great match to start Round 7.
Brunei DPMM vs Geylang International (Wednesday April 3, 8.15 p.m, Hassanal Bolkiah National Stadium)
Geylang were boosted by their first home win of the season, which came against Hougang United, after a series of unfortunate results. DPMM are coming into this match on the back of a win against Woodlands Wellington, although the victory was a narrow and closely contested one.
Goalkeeper Joey Sim has been doing brilliantly well to cement his place in the starting lineup with imperious performances in his past two games. Making save after save, Sim was always in command of the Eagles' penalty box. Another key reason for Geylang's last win was the commanding presence of Delwinder Singh. Although the 20-year-old may seem soft-spoken, he is not shy in having himself heard on the field, even towards senior players.
DPMM will be depending on their star striker, Shahrazen Said, to lead the team to a decent result against Geylang, and should have it easy against their opponents at home. Striker Joao Morreira was also pivotal in their narrow win against Woodlands in the previous week, and their physical style of play might be too much for the young and inexperienced Eagles.

Balestier Khalsa vs Home United (Thursday April 4, 7.30 p.m, Toa Payoh Stadium)
Balestier Khalsa will host the Protectors of Home United in this central derby on a Thursday night, havig displayed a gutsy performance to hold Harimau Muda 'B' to a goalless draw at Pasir Gudang. As always, Park Kang Jin will have to put on a stellar performance should Balestier expect to get anything out of this match. If fit, Qiu Li would also be a menace to Noh Rahman and his backline, as evident in his 10-minute cameo against the Harimau Muda, where Balestier were at their attacking best.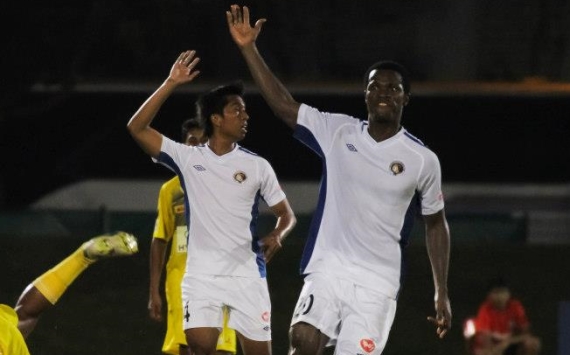 Home are reeling from a narrow loss against Tampines Rovers and will do their best to get their season back on track. The narrow loss seemed unfair and unlucky for the Bishan outfit, where they dominated proceedings but were undone by a penalty. Jordan Webb, with his mazy runs, will be the man to watch as his industry and trickery is a thorn to any defence. Goalkeeper Shahril Jantan has also been a key performer in the Home side, and his mere presence should give his defenders additional confidence throughout the game.
Unless Home United can improve on their finishing however, then Balestier have every chance of getting something out of this derby.
Courts Young Lions vs Woodlands Wellington (Friday April 5, 7.30 p.m, Jalan Besar Stadium)
Courts Young Lions are still without a point as we enter Round 7 of the 2013 season of the S.League, having been hammered 3-0 by Warriors FC in the previous round. Woodlands are also reeling from defeat to DPMM, despite having played well in the past matches.
Khalid Hamdaoui will no doubt be the key man for the Woodlands side. The Dutchman of Morrocan descent has been a consistent performer for the northern club. He has great vision as well as the ability to score, not forgetting a bag of tricks that usually takes him a step or two ahead of his marker. Atsushi Shimono has also been stamping his authority in midfield. The deep-lying maker is integral in the transition from defence to attack, and if these two can perform, then the three points should be Woodlands'.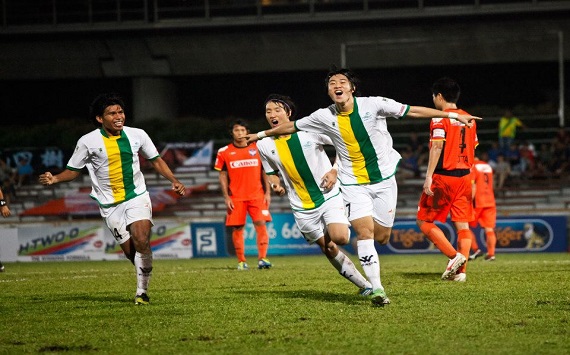 The lone foreigner with Young Lions, Sherif El-Masri, will once again be their key man. He has been the main attacking threat for the young team, although Shamil Sharif and his clever runs should also be watched. In defence, Emmeric Ong will have to do well to nullify the threat of Khalid Hamdaoui if the Young Lions hope to break their point-less streak.
Harimau Muda 'B' vs Warriors FC (Saturday, April 6, 8.45 p.m, Pasir Gudang Stadium)
Warriors FC will enter this match having played in India for their AFC Cup campaign. Abdil Qaiyyim has been in an assuring presence in defence in the absence of Marin Vidosevic, who will once again be available for selection as he serves a two-game suspension.
Forward Erwan Gunawan opened his account for the season with a brace against Courts Young Lions in the previous match and will be a threat from the right. Mislav Karoglan is always capable of clinical strikes upfront, as Tatsuro Inui and Prakash Manikam provide support from the flanks.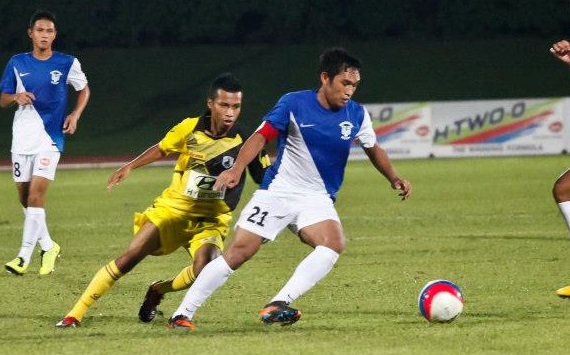 Harimau Muda 'B' will look to depend on Shreen Thambi's distribution from the centre of the park. The young Malaysian is blessed with technical prowess as well as set-piece taking ability. He should be looking for the intelligent runs of Maxius Musa, whose pace and composure are his main assets.
The high tempo and intensity deployed by the Malaysian side might be daunting for a shambolic Warriors side, who have been struggling this season, and this could prove to be a tight match.
Brunei DPMM vs Tanjong Pagar United (Sunday, April 7, 8.15 p.m, Hassanal Bolkiah National Stadium)
Tanjong Pagar will play their second game in the space of a week, as they close Round 7 of the S.League with a daunting trip to Brunei. The triumvirate of Monzef Zerka, Ishmael Benahmed and Kamel Ramdani will be the main attacking threat for Tanjong Pagar. Also, in attack is the speedy Hafiz Nor, who has a knack of scoring beautiful goals. Ahmad Latiff has remained a very silent contributor so far this season, but the former Tampines player has experience and technical prowess and can always be a dangerman.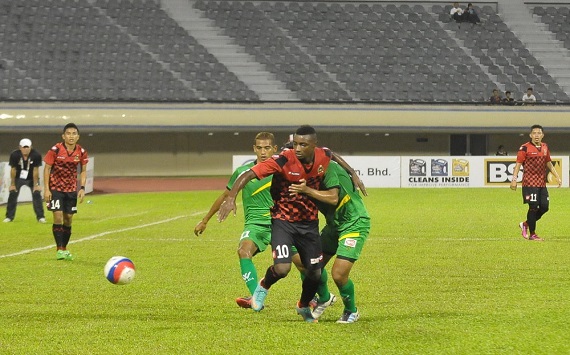 Dino Drpic will the important man in defence for the Bruneian side as he will look to defend against the aforementioned attacking trio. In attack, Joao Moreira and Shahrazen Said will have to combine well to get past Walid Lounis' backline. Azwan Saleh has displayed his industry consistently this season, and the left sided player works hard in attack as well as defensively and is a key player in the DPMM side.
DPMM will be look to capitalise on the home advantage that they have. The typical physical style of play employed by the Bruneian team would also pose as a problem for Tanjong Pagar.