Despite suffering an opening day defeat in the AFC Cup, Warriors coach V. Selveraj is confident that his side is well-equipped going into their match against Kitchee SC of Hong Kong on Tuesday.
Warriors went down 3-1 to Semen Padang a week ago while Kitchee collected maximum points, securing a 3-0 victory over Churchill Brother at Mong Kok stadium on February 26.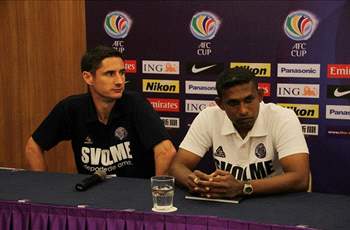 Speaking at the pre-match conference at Royal Hotel on Monday afternoon, the former Singapore international said: "It is important for us to get all three points to stay alive [in this competition] and our objective is to progress to the next round."
"Kitchee has always been around [in AFC Cup] but we are mentally and physically prepared for the match. We know what threat they can pose and we are ready for it."
The 'Hong Kong Barca' are no strangers to the Jalan Besar stadium having played in Singapore last year - as they were grouped with Tampines Rovers in the competition - and Gombau declared that is it crucial to be aware of the surrounding whenever they play away from home.
"We played at Jalan Besar stadium last season and we know very well the facilities here; this is important whenever we are playing away and we know Singapore very well," said the Kitchee coach.
"We will try to win as that is our job. We have lots of respect for Warriors as we know it will be different from their last match. It is important to get the point and not to lose when playing away from home.
"Last week I went to Indonesia to check it (facilities) also and watched their game [Semen Padang vs Warriors]. It was not easy to play in Indonesia and they will definitely be stronger this time."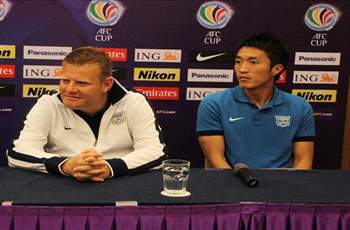 Warrors captain Daniel Bennett is surely raring to enter the battlefield, declaring: "We did go through a rough patch as it's not always easy for the players to gel together but now it is much better. We will be playing at home and this is an added advantage for the team."
Despite winning their first game, Kitchee's captain Chu Siu Kei is not keen to get carried away before the match.
"Away game is different and also important for us to build up the experience, we will take it game by game," said Siu Kei
The match between Warriors FC and Kitchee SC will be played on March 12 (Tuesday) at the Jalan Besar stadium at 745pm.