After impressive starts to their respective campaigns, winning sides like Tampines Rovers and Tanjong Pagar United will be hoping to carry their good form over to the next games, while Balestier Khalsa and Harimau Muda will want to make amends for poor showings in their first games.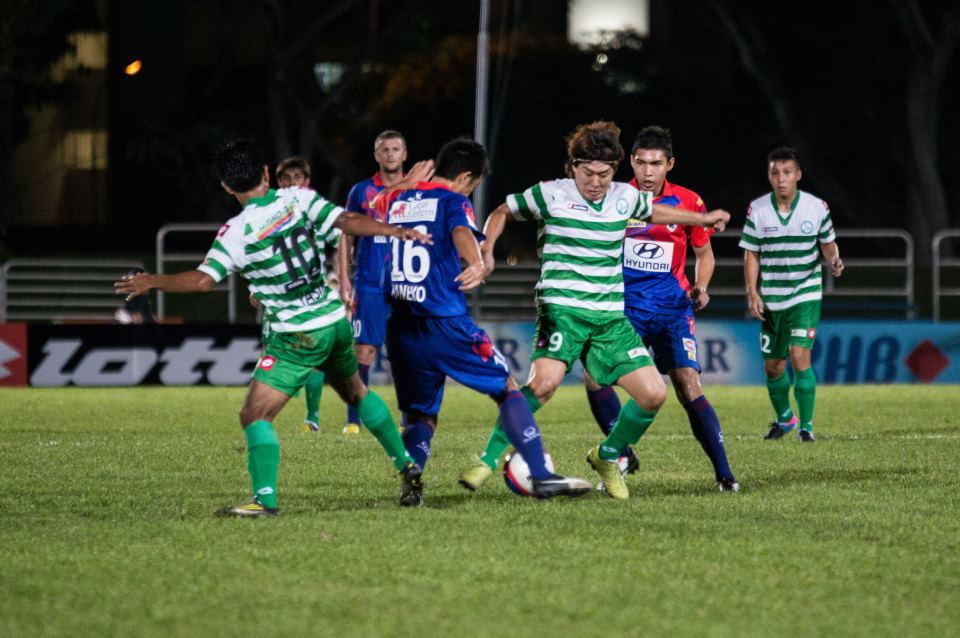 Balestier Khalsa vs Geylang International (Tuesday February 26, 7.30p.m, Toa Payoh Stadium)
The two biggest losers of the first round will pit their skills against each other and hope to leave Toa Payoh with a win. Balestier coach Darren Stewart will be determined to make things right with his team, after personally taking responsibility for their opening week's defeat.
The Australian should start with talismanic forward Zulkiffli Hassim, whose introduction into the game in the second half against Tanjong Pagar was what sparked the Tigers into life.
Geylang on the other hand will be done licking their wounds and be raring to go after a heavy home defeat against the reigning champions Tampines. The Eagles will be hoping that their new attacking options led by Shotaro Ihata will make the cutting edge difference here, but more likely than not this game will see both sides cancel each other out as they seek to find their footing after erratic starts to the new season.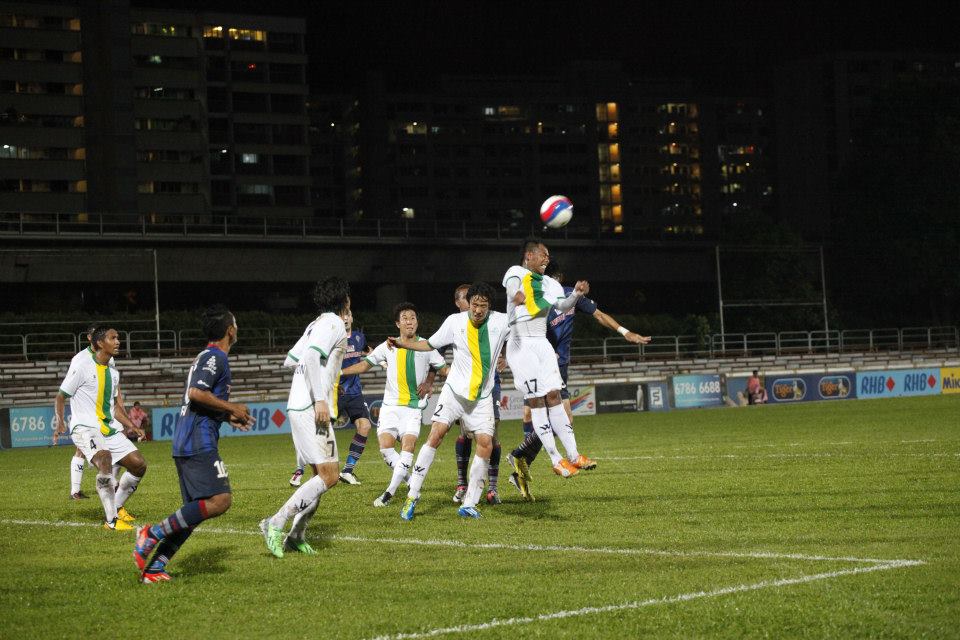 Woodlands Wellington vs Harimau Muda (Tuesday February 26, 7.30p.m, Woodlands Stadium)
Following his side's encouraging performance in the first match where they nearly snatched victory against Warriors FC, Woodlands coach Salim Moin will be looking at this game and telling his players that it is a must-win.
On paper, the Rams appear to be a stronger side facing a team of under-21 players lacking in experience and should grab all three points. They will continue to look to new signing Khalid Hamdaoui to inspire the team, after his excellent showing on his debut.
The Young Tigers would have learnt a valuable football lesson when they lost narrowly to the faster and more experienced Albirex Niigata (S) in their season opener.
Under the blazing hot sun in Johor, Razip Ismail's side valiantly fought off the opposition for most of the game, and their new journey in the S.League can only help hone the youngsters into better players in time to come.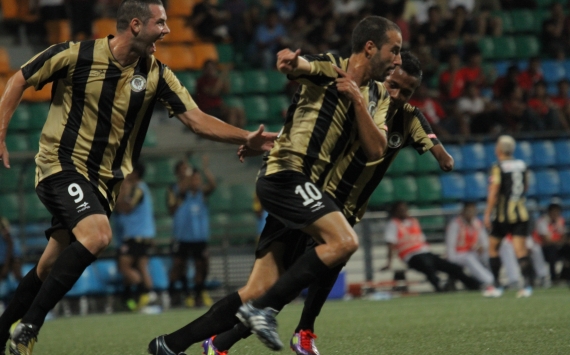 Warriors FC vs Tanjong Pagar (Wednesday February 27, 7.30p.m, Choa Chu Kang Stadium)
After making the most impressive start to the 2013 S.League season amongst all the teams, Patrick Vallee's Tanjong Pagar side will want to prove that their opening win over Balestier was by no means a fluke. The quickness in which their new foreign players have settled and gelled was probably a reason for their good showing.
Led by marquee striker Monsef Zerka, the Jaguars will not be short of firepower upfront and will hope that the Frenchman continues his goalscoring form in this match.
Warriors coach V.Selvaraj admitted that his team has been missing the services of Croatian star forward Mislav Karoglan, but Singapore international Sufian Anuar has been in fine form. He will also expect more from Japanese star player Kazuyuki Toda to keep the Jaguars' creative playmaker Kamel Ramdani at bay.
A score draw appears likely in this game as both teams will go all out in search of a morale-boosting win for the campaign.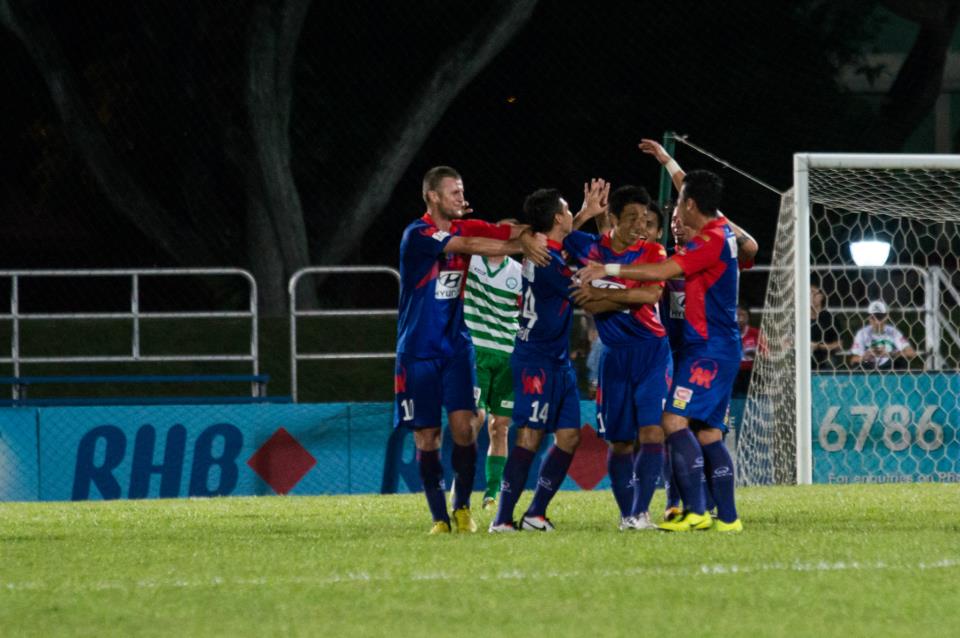 Tampines Rovers vs Courts Young Lions (Thursday February 28, 7.30p.m, Clementi Stadium)
Nenad Bacina's Stags come into this game as heavy favourites to grab three points and extend their lead at the top of the table. With a plethora of options available on the pitch and on the bench, Tampines' strength in depth and quality of star players will prove too much for the Young Lions.
The experienced trio of Aleksandar Duric, Shahdan Sulaiman and Shaiful Esah will run the show for the Stags, and should teach Aide Iskander's boys a football lesson as they show them what it takes to become quality international players.
The Young Lions' inexperience showed during their last game against Hougang United, and they will hope to welcome striker Sherif El-Masri back into the fold to boost the team's morale at Clementi Stadium. However, a ruthless Tampines side is expected to run riot here and build on their already superior goal difference.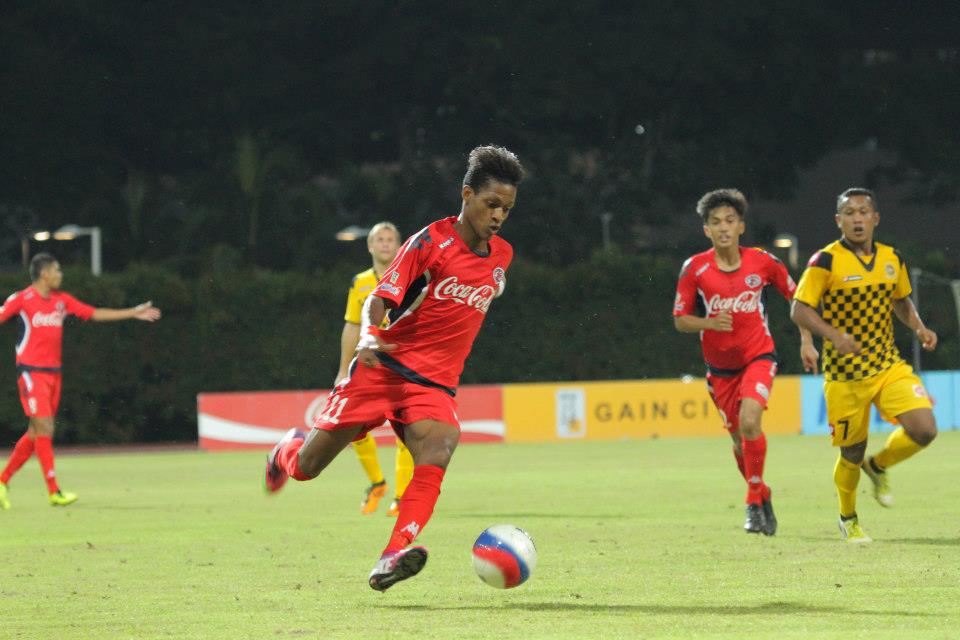 Albirex Niigata (S) vs Home United (Friday March 1, 7.30p.m, Jalan Besar Stadium)
Having played out a dour draw last week with Brunei DPMM, Home United will be keen to make things right and prove that there is life after Frederic Mendy. Coach Lee Lim Saeng admitted that his new team of players are still getting used to each other, and will look to new signings Jordan Webb and Lee Kwan Woo to build on their encouraging debuts.
However, on the opposite end is a very resilient Abirex side who masterfully staged a smash-and-grab victory in Pasir Gudang last week. The Japanese side will not be easy pushovers and can be expected to give Home a run for their money.
Despite a winning start to their campaign, coach Koichi Sugiyama still believes that his side's true potential has not been achieved, and this match against one of Singapore's traditionally strong clubs will test the quality of a young Albirex side.
Brunei DPMM vs Hougang United (Friday March 1, 8.15p.m, Brunei)
Although a goalless draw kickstarted their campaign, DPMM coach Vjeran Simunic remains confident of his side's abilities and thinks that they will get better as the season progresses once his 4 new foreign signings settle into the team.
They face a Hougang side led by new coach Alex Weaver, and the Cheetahs will go to Brunei on a high after a morale-boosting opening win against the Courts Young Lions last week.
DPMM will be hoping that playing on their home turf will give them an advantage in this match. The typical physical style of play employed by the Bruneian team would also pose as a problem for the newly-assembled Hougang squad, who might not be used to such playing conditions.
In all likelihood, this will be a tight game between the Cheetahs and the Wasps, but one can expect DPMM to just have a little bit extra in them to eke out a narrow victory given their home ground advantage.