Singapore Armed Forces FC (SAFFC) officially announced several changes for the new S.League season on Sunday afternoon at its pre-season community fanfare, 'Warriors Football Carnival', which was held at Lot One shopping mall
The most significant change for Singapore's most succcessful professional football club was its new name - they will now operate under the name 'Warriors FC' from the 2013 season onwards, a move that is in line with the club's plan to collaborate with a wider segment of stakeholders and sponsors.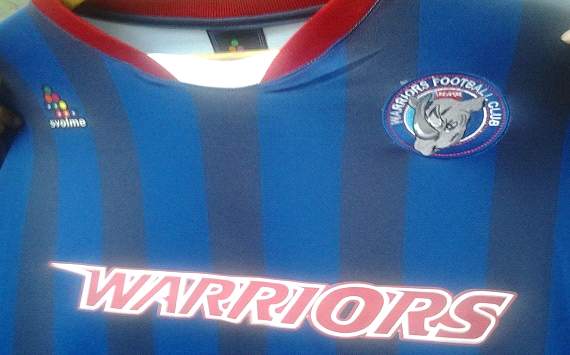 While the club's mascot is the fierce and forceful rhinoceros, SAFFC has been synonymous with the 'Warriors' term emblazoned at the front of its jersey since the inception of the S.League in 1996.
Their home ground at Choa Chu Kang Stadium is also known as the 'Warriors Arena', after relocation from their old base at the Jurong Stadium.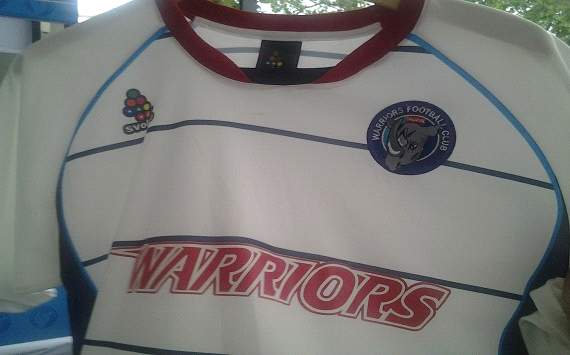 Cries and echoes of 'Warriors on the War path' is regular heard at the stands from the Warriors faithful, who have seen their heroes win eight S.League titles, three Singapore Cups, two Charity Shields and one FA Cup over the years.
Also announced at the event was the signing of a new sponsorship agreement with new apparel sponsor Volume, a Japanese brand founded in 2006.
Under the new deal, Volume (as represented by Svolme, which is based in Singapore) will sponsor apparel for the footballers, trainers and staff for a period of two years.
Volume also designed the Warriors' kit for 2013, which was unveiled at the event as well. The navy blue home match jersey is a break from the traditional sky blue, symbolizing a fresh start for the club, while the away jersey remains white in color.
The club also introduced its new advisor, BG (R) Eric Tan Huck Gim, who is the managing director of Facilities Management, Singapore Sports Hub, UGL services and Premas Operations Ltd.
With 32 years of distinguished service in the armed forces as well as a wealth of experience in event organization in the sports industry, the Warriors hope he will be able to contribute significantly to the club's operations.