The final 25-man Singapore Youth Selection squad that will take part in the NexLions Cup has been announced, with a mix of players from Singapore's Youth Olympic Games [YOG] squad, the National Football Academy [NFA] Under-18, the LionsXII, the Courts Young Lions and S-League clubs included.
The most notable names include YOG stars Jeffrey Lightfoot and Ammirul Emmran, as well as S.League players Delwinder Singh, Shafiq Ghani and Raihan Rahman. Speedy winger Safirul Sulaiman, who played a major role in the LionsXII team that finished runners-up in the recently concluded Malaysian Super League, has also made the cut.
The squad, led by former Singapore skipper Aide Iskandar, played out a 2-2 draw against Fandi Ahmad's Johor FA in a friendly last Saturday night. That was on the back of two narrow 1-0 defeats to Johor FC ad Hougang United, as well as another 2-2 draw with Selangor FA in recent weeks.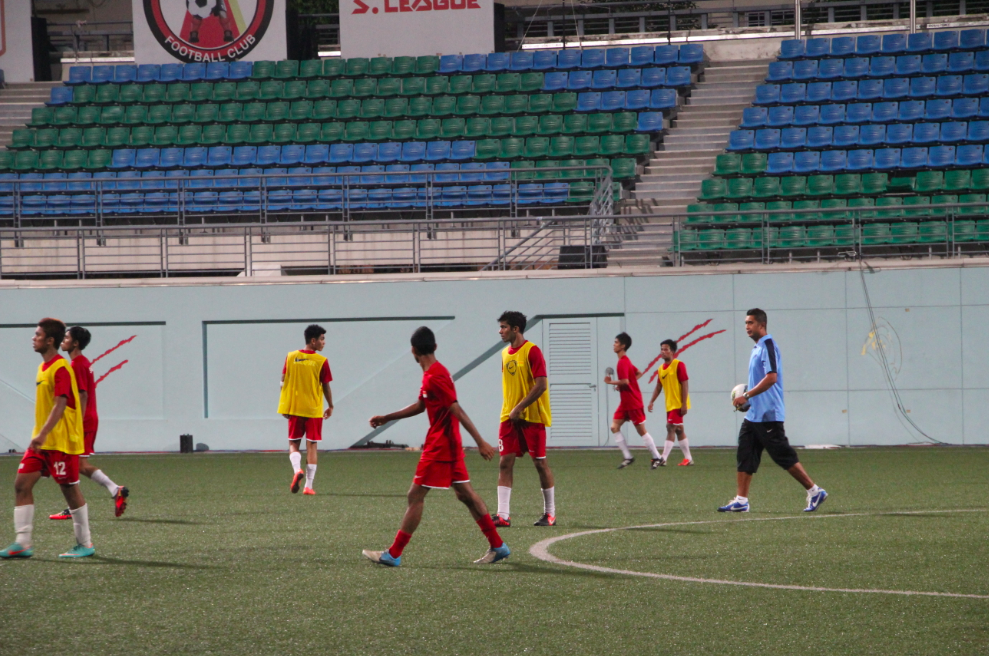 The Singapore side takes on Liverpool in their opening game on December 14, but Aide is unfazed by the challenge as his team is "well prepared" and "ready for the challenge".
"The boys are looking forward to play against a quality side in the form of Liverpool for the opening match of the tournament, and I am sure that they will give their all during the two matches," he confidently said.
FAS president Zainudin Nordin is confident the Singapore team will "do their best" in the inaugural tournament, and expressed hope that fans will flock down in support.
"I look forward to seeing the fans turn up in droves to support the teams and I am sure they will be treated to some exhilarating football action over the two days," he said.
The NexLions Cup is a joint initiative between the Football Association of Singapore [FAS] and Kirkwall, who are exclusive partners of Manchester United Soccer Schools and Sporting Lisbon Academy in South East Asia.
Tickets start at just $12 and are available at Ticketbooth outlets and online at www.ticketbooth.com.sg.
Each ticket entitles the holder a chance to win club merchandise signed by the first teams of Manchester United, Liverpool and Sporting Clube de Portugal. All ticket-holders are also automatically entered into a raffle to win Warrior and Puma products, as well as Manchester United Soccer Schools packages during the matches.
Type

Day 1 (Normal)

Day 2 (Normal)

Package

(Normal)

Early Bird (Day 1)

Early Bird (Day 2)

Early Bird Package

Grandstand

$20

$25

$40

$15

$20

$30

Gallery

$12

$14

$21

$10

$12

$18

Student / Senior Citizen

$5

$7

-

-

-

-
Singapore squad:
Goalkeepers: Rudy Khairullah, Abdul Qadir.
Defenders: Al-Qaasimy Rahman, Emmeric Ong, Delwinder Singh, Nurullah Hussein, Shannon Stephen, Ali Hudzaifi, Shakir Hamzah, Jeffrey Lightfoot, Faris Azienuddin.
Midfielders: Safirul Sulaiman, M Anumanthan, Ammirul Emmran, Iqbal Hussain, Nazrul Nazari, Shamil Sharif, Aqhari Abdullah, Samuel Benjamin, Raihan Rahman, Ignatius Ang.
Forwards: Amy Recha Pristifana, Syafiq Zainal, Shahfiq Ghani, Sahil Suhaimi.
Team Officials
:
1. Aide Iskandar - Head Coach
2. Aizat Ramli - Team Manager