| | |
| --- | --- |
| | By Afifah Ariffin |
Organized by the Arion Football Academy, the first-ever Kick Like A Girl Fiesta was held at Jalan Besar Stadium last Sunday afternoon. The event, which was postponed from the previous week, saw a total of 18 young girls aged 8 to 12 come dressed in their sports attire, all ready to kick some balls.
The enthusiastic girls were determined not to let the rain get in their way of having fun, as they began the clinic by learning basic exercises and footballing techniques.
The session included five station training exercises where the young ladies got to learn basic skills such as dribbling, shooting, goalkeeping, passing, as well as participating in a one-on-one scenario.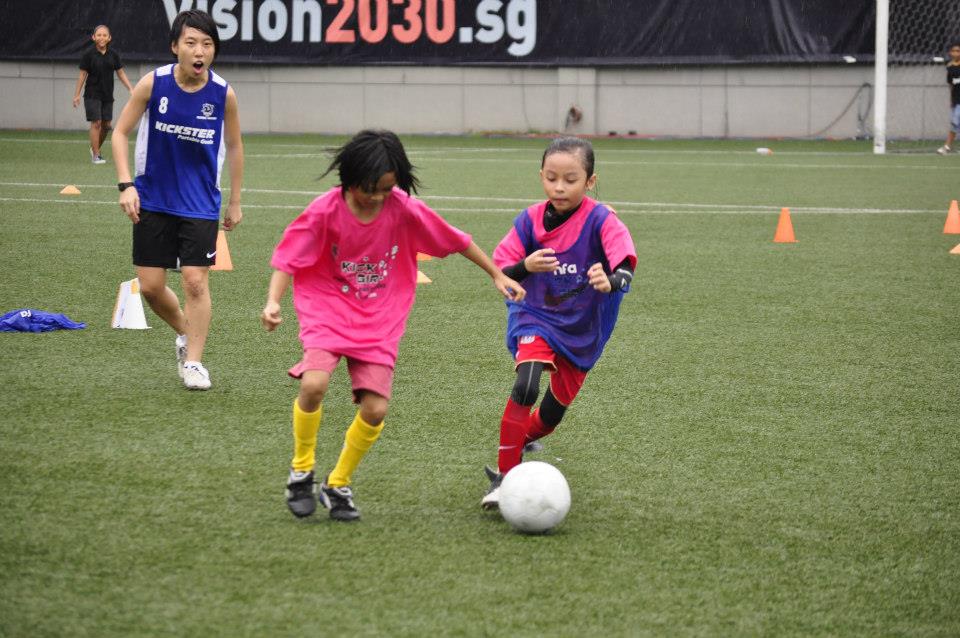 Despite the continuing bad weather, the smiling girls did not let the slight drizzle and cloudy skies dampen their spirits as they gallantly braved the weather to learn more about the game.
The girls ended the session with mini five-a-side matches, where they could put to the test all that they had learned.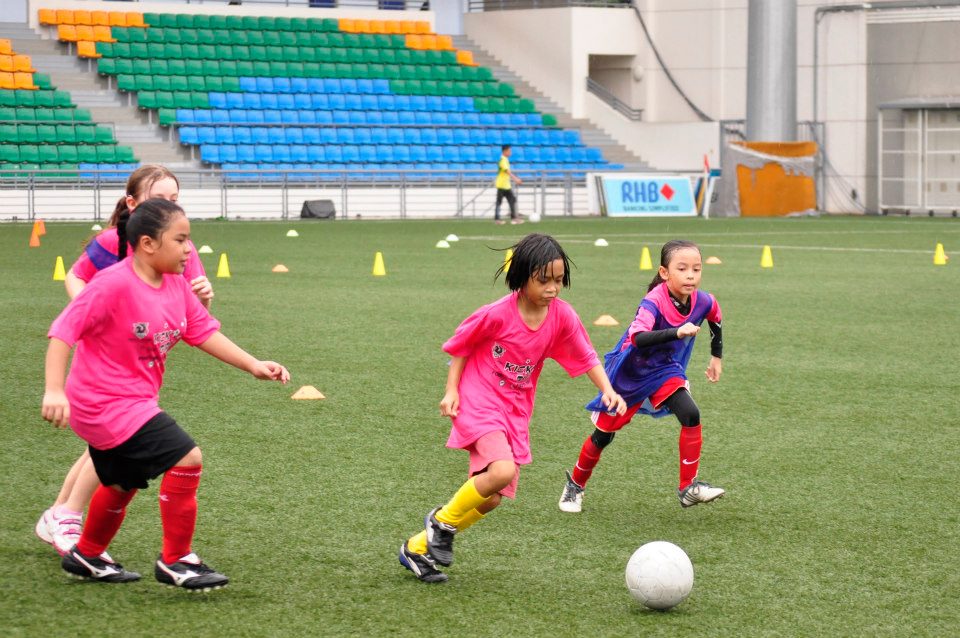 After the event, Goal.com Singapore spoke to Arion FA head coach Yeong Sheau Shyan, who was glad that everyone had fun.
"Although it rained at the start, the girls who came enjoyed themselves and that's the most important thing," the former Singapore international said.
"The mood was a bit stale at the beginning, but after the first station exercise the girls got into it and started to enjoy themselves. We taught them a lot today, ranging from dribbling to shooting, and even one-on-ones!"
Yeong, who holds an AFC 'B' coaching certificate, added: "We even had a girl who was just 5 years old! Her sister came to play, so we asked her to join in as well."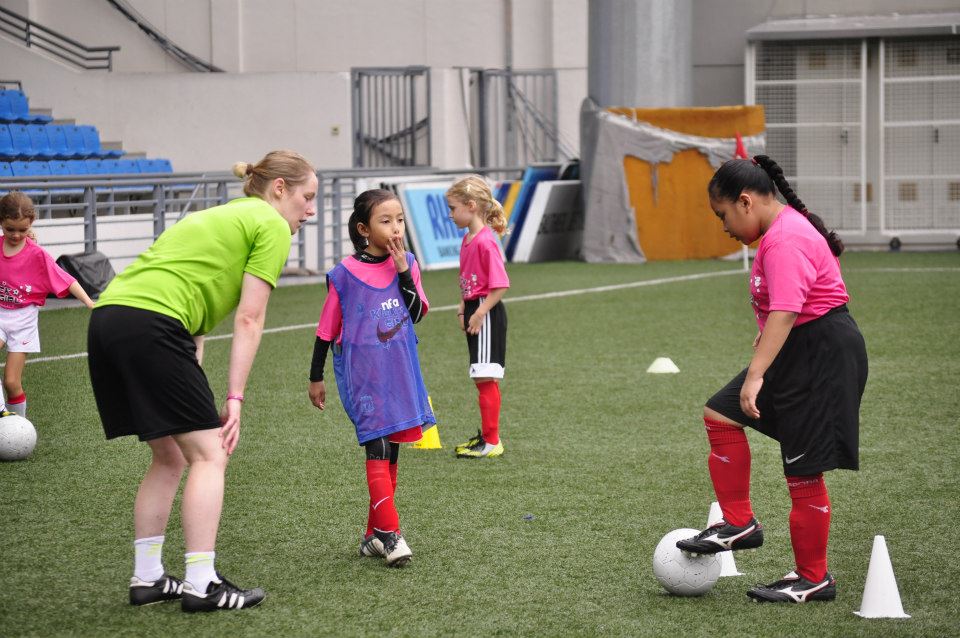 Although this year's turnout was not exactly what they were aiming for, Arion FA are optimistic of a better turnout the next time round.
"Even if the turnout is just 20, we are definitely going to carry on this event the next year. Parents were also wondering when the FAS [Football Association of Singapore] is going to start a youth program for the girls, and whether FAS was going to continue promoting the sport," Yeong said.
She hopes that the FAS will continue to support their initiative, and revealed that they have even bigger ambitions to promote women's football here.
"FIFA has this 'Live your Goals' initiative where they want to see football associations around the world promote the sport. After this experience, we are going to write in to FIFA and hopefully they can, in some way, provide support and resources," Yeong said in an upbeat tone.