National Football Academy [NFA] Under-16 player Adam Swandi set off for England with coah Saswadimata Dasuki and Football Association of Singapore [FAS] official Rikram Jit Singh on November 3, for a 13-day training stint at the academy of Premier League side Newcastle United.
Rikram has put together a four-day daily journal of Adam's activities on and off the training pitch.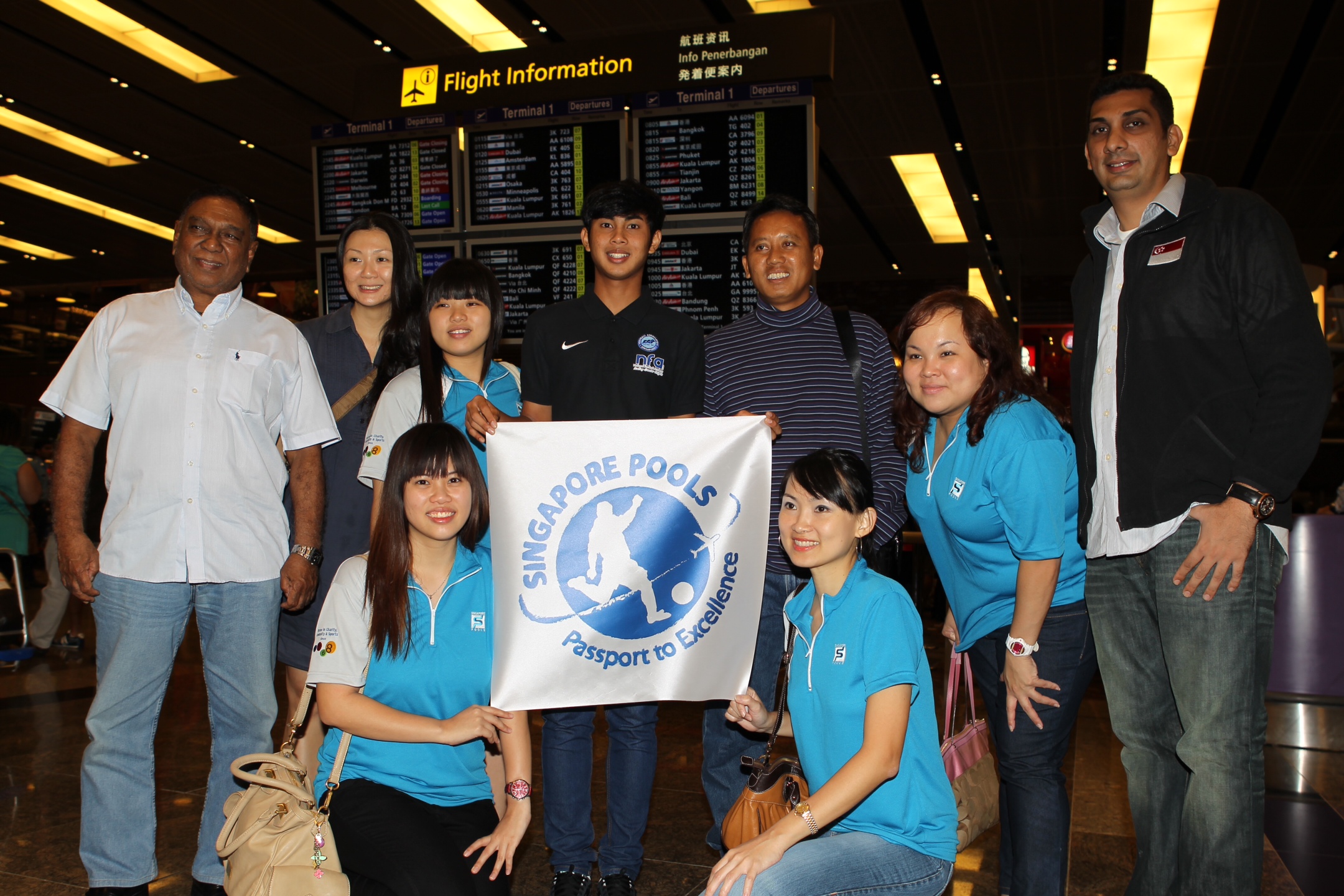 Day One, Saturday November 3
After a 16-hour flight which included an Istanbul transit, we landed safely at Manchester Airport at about 11am, UK time. A quick trip to Old Trafford - home of 19-time English champions Manchester United – to watch the home side take on Arsenal followed, as Adam experienced his first taste of an EPL matchday atmosphere. FAS officials took the opportunity to meet our Red Devils counterparts to touch base, after which the whole group embarked on a stadium tour. We then drove three hours to Newcastle, where we would be staying for the duration of Adam's training attachment.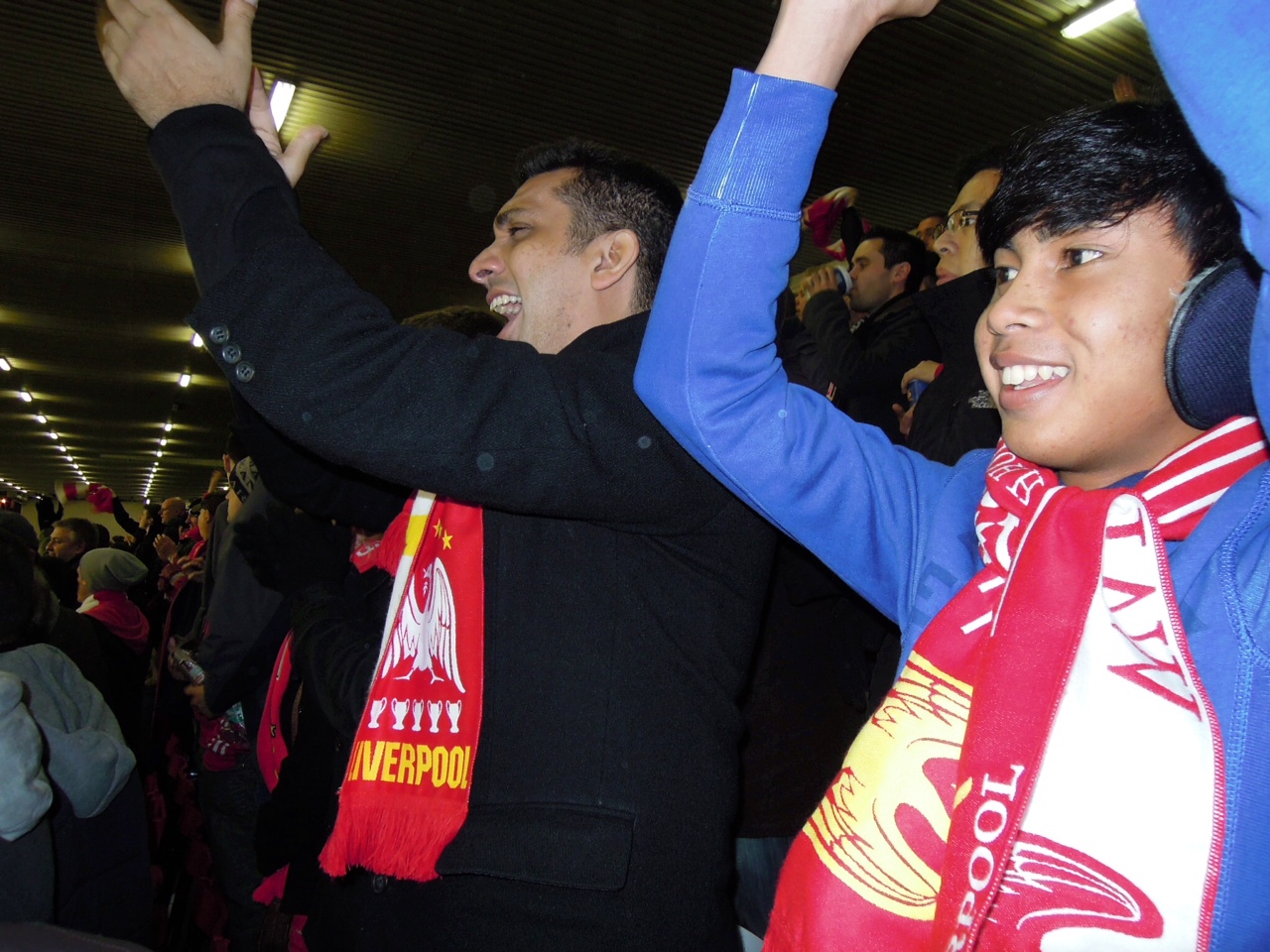 Day Two, Sunday November 4
With Adam due for training only on Monday morning, we travelled another three hours down to watch Liverpool take on Newcastle. Our tickets were sponsored by the Reds' official airline sponsors, Garuda Indonesia. Adam thoroughly enjoyed his experience at the hallowed Anfield ground and was on the edge of his seat as Liverpool salvaged a 1-1 draw thanks to a great equaliser from Luis Suarez.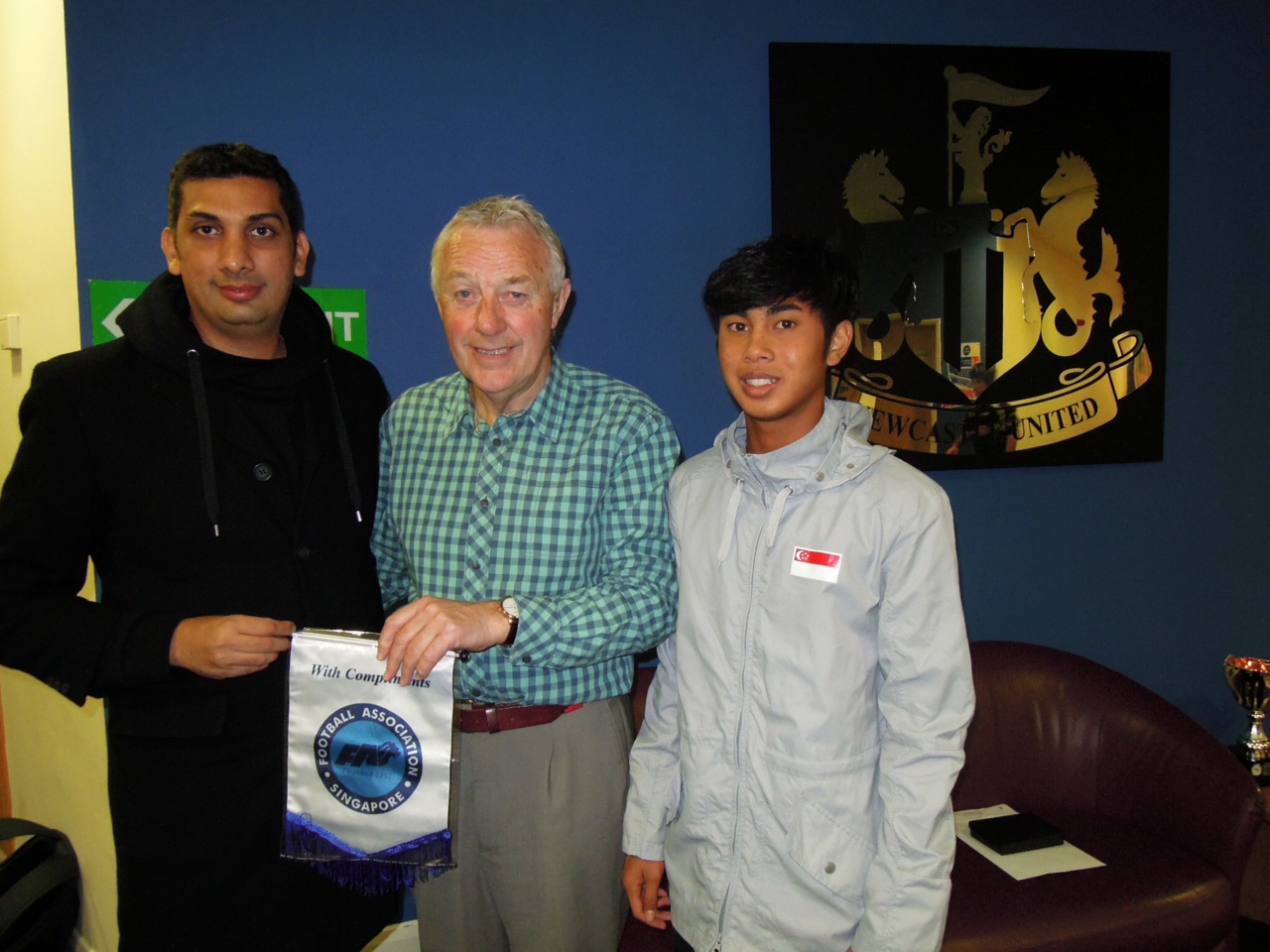 Day Three, Monday November 5
Adam began his training stint at 10am on a chilly morning at the Newcastle United academy, Little Benton. He was in for a treat though, as the Under-18 squad he was training with made their way to the senior team's training centre, which was a five-minute walk away. There, he trained on the same pitches and used the same facilities which Newcastle's millionaire stars do daily. His second training session after lunch was at Little Benton, after which his day concluded. NFA Under-18 coach Saswadimata was also allowed to film some of the team's training sessions for his own analysis, and he mingled with the other coaches as well.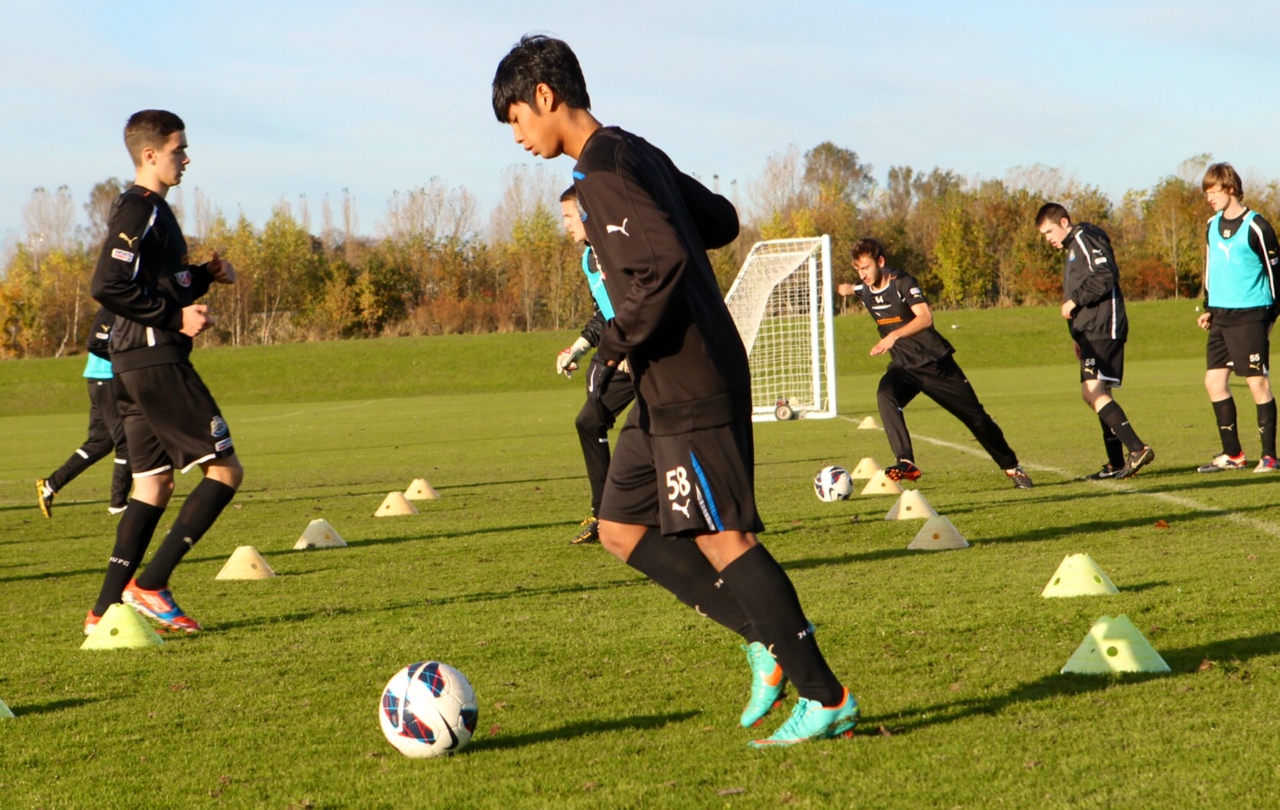 Day Four, Tuesday 6th November 6
A steady drizzle and winds of up to 27km/h did not dampen Adam's mood, as he launched head-first into training with the Under-18s again. Newcastle Under-18s head coach Dave Watson was impressed with how quickly Adam had adapted to the Tyneside cold.
The former England international said: "He's coped and settled very, very well. Technically, he's very good and he's got a great football brain too. I'm sure he's used to better weather in Singapore, but playing in these conditions will be good for his experience."
Adam's second session for the day saw him learn train under Newcastle's specialist midfield coach, former Aston Villa and England player Kevin Richardson. At the end of the day, coach Saswadimata had a one-on-one session with Watson, who answered questions on the tactical and technical aspects of coaching.