Pierre Van Hooijdonk and Tore Andre Flo inspired the EPL All-Star to victory in the final against a Singapore 'Dream Team' led by Fandi Ahmad in the inaugural Masters here.
The English Premier League (EPL) All-Stars team were crowned the champions of the first-ever EPL Masters Football Singapore Cup 2012, after bulldozing their way past every single obstacle in their path.
Although the Singapore 'Dream Team' led by local legend Fandi Ahmad mounted a sturdy resistance against the All-Stars in the final, they eventually had to be contented with a runners-up spot as they lost 5-3.
Former Glasgow Rangers striker Michael Mols scored the opener before ex-Chelsea player Tore Andre Flo grabbed a brace in quick succession.
The deficit was reduced before the break as Singapore's favourite footballing son Fandi showed nifty footwork and slammed the ball into the back of the net. That certainly got the crowd up on their feet, as they vociferously cheered on the Dream Team.
LionsXII coach V. Sundramoorthy got his team's second courtesy of a cheeky back-heel in the second half, before Fandi got his name on the score-sheet again to make it three apiece.
It was the Pierre Van Hooijdonk show from then on though, as the lanky Dutchman scored a stunning freekick before sealing victory with a superb individual effort.
Earlier on in the tournament, the Dream Team had got off to a brilliant start when they defeated a Robbie Fowler-led Liverpool 5-3, with Fandi grabbing a hat-trick, while the All-Stars were victorious against Manchester United with the same scoreline.
A large contingent of Liverpool fans made their presence known by constantly belting out Anfield anthem 'You Never Walk Alone' at the designated Kop end.
Joshua, a Liverpool fan, was delighted that he had brought his 12-year-old son to the Singapore Indoor Stadium to witness the stars of yesteryear.
"It would have been good if Liverpool had won the tournament," Joshua said.
"But I am proud that my son got up on his feet and cheered on the Dream Team in the final. Although they have retired for some years now, they are still able to win over new fans."
Liverpool won their second game against Manchester United 3-1 before playing out an entertaining 6-6 draw with the All-Stars.
Manchester United, on the other hand, ended the Masters without a win as they drew their last game against Dream Team after going down to All Stars in their first game.
Fandi bagged the Most Valuable Player of the tournament award after thumping in seven goals, as he rolled back the years and showed why he was once Singapore's top striker in his heyday.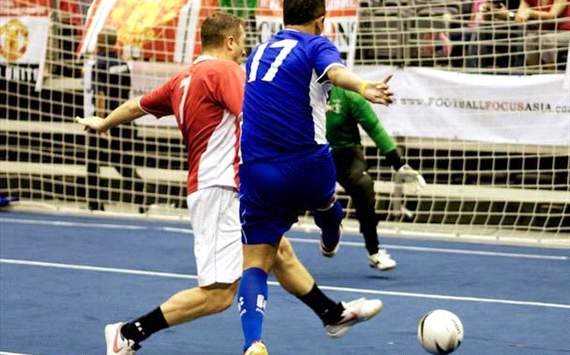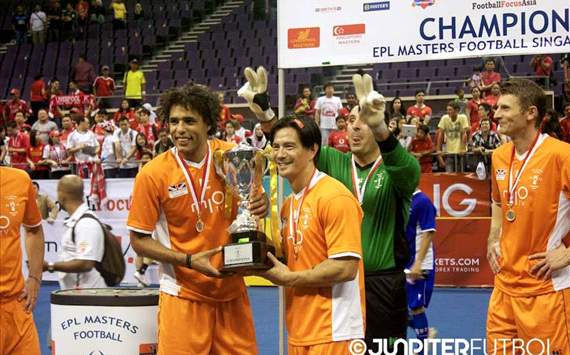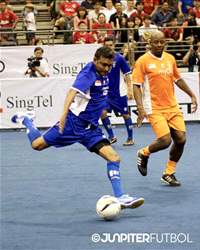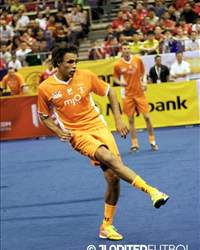 Photos courtesy of JunpiterFutbol