Members of Lions All the Way shaved their head at the Hair for Hope charity event on Saturday to raise funds for cancer research
Singapore football fan group Lions all the Way (LATW) who had pledged to shaved their heads for charity did so on Saturday at VivoCity in front of hundreds of spectators.
The charity event was organised by the Children's Cancer Foundation to raise funds for cancer research and to lend support for cancer patients.
The group of about 20 from LATW, led by founder, Arief Aditya, managed to raise a total of $1050, doubling their target amount, with the final tally expected to be higher.
"We are certainly very happy with the amount because we have surpassed our intended target and expectations of $500," explained Arief, speaking to
Goal.com Singapore
.
"As it stands on the event day, we have amassed a total of $1050 and this does not include the individual pledge cards we have submitted individually. All in all, we estimate that we have raised at least $1500 for the cause and we would like to thank everyone who has helped us in one way or another."
With players like Paul Cunningham and Delwinder Singh lending their support for the cause, Arief felt that the group had achieved their target, and that they might return for next year's event.
"We feel that we have achieved our target but that is just in terms of the dollars and cents," he said.
"Ultimately, we hope that we have been able to raise awareness on children suffering from cancer, especially amongst the local football fraternity.
"Players like Paul Cunningham, Delwinder Singh and Jordan Webb too were involved in our video on raising awareness for this cause and we are really thankful for that.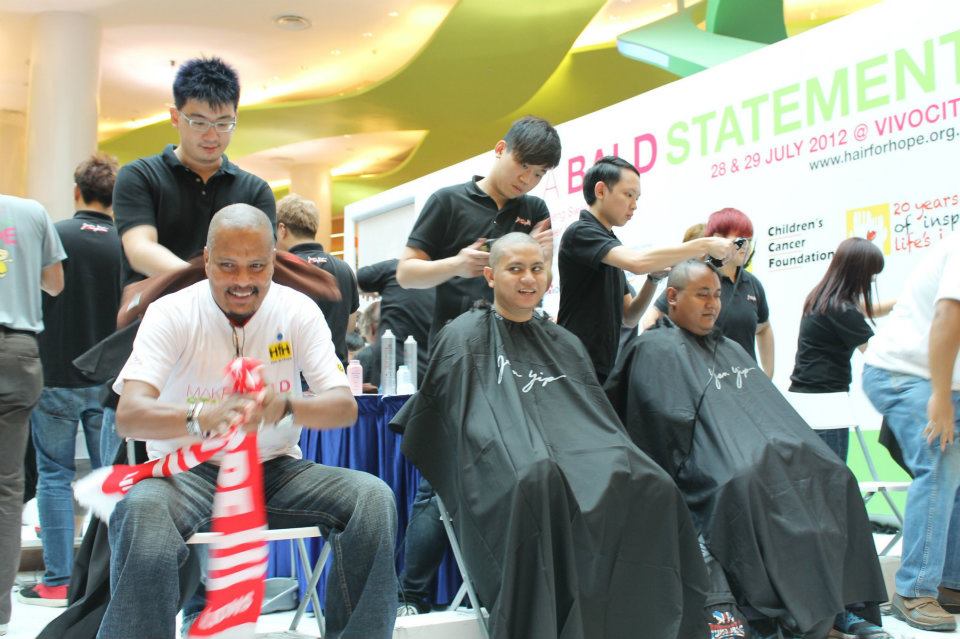 "Definitely we will be considering doing it again next year. Apart from being able to contribute back to society, honestly, it was a whole lot of fun doing it as a group! Also, we are looking at other various ways, apart from this particular cause that we can contribute back to society."
Arief went on to thank the supporters of the cause adding: We would like to thank
Goal.com
for kindly helping us publicise and together raising awareness on the cause. At the same time, we would also like to thank Mr Lim Chin (CEO of S.League) , Paul Cunningham of Balestier Khalsa, Delwinder Singh of Tanjong Pagar and Jordan Webb of Hougang United for helping us out during this campaign."
"Last but not least, we would like to thank all those who have donated generously and contributed in one way or another in raising awareness on children suffering from cancer.
"At the end of the day, to us Lions All the Way Crew, no matter how fanatic we are about football, life is not all about football."