The Young Lions crashed out of the AFC U22 qualifiers after coming close to progress. Goal.com Singapore's Bhas Kunju evaluates the lessons we can learn from the competition
COMMENT
By Bhas Kunju | Chief Editor | Goal.com Singapore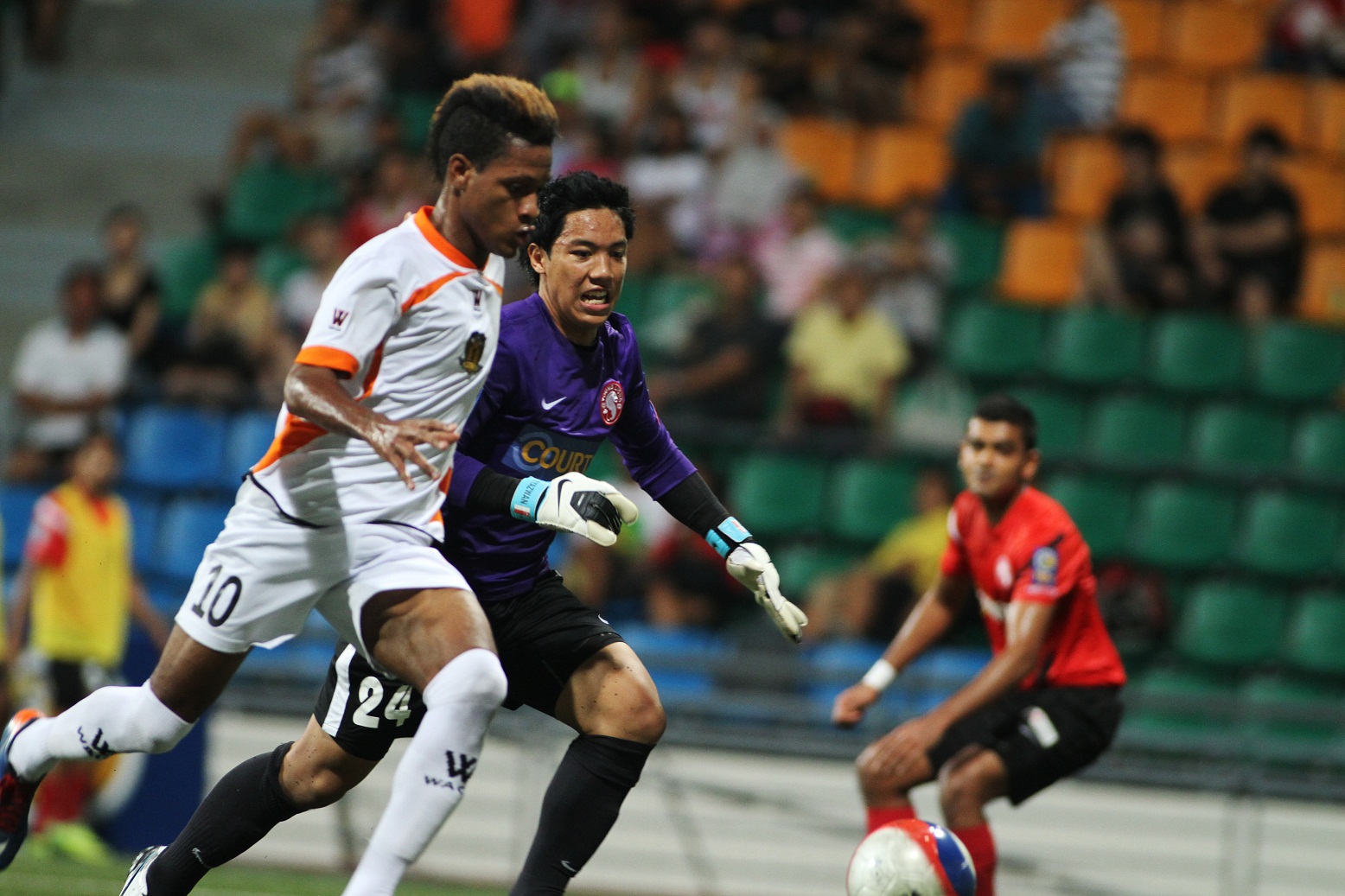 Syazwan Buhari is one for the future
With the retirement of Lionel Lewis from the national set-up, and injury to Hassan Sunny, Singapore looked to be doomed in the goalkeeping front. But up stepped a young Izwan Mahbud who has quietly cemented his status as Singapore's no.1. Injuries to Izwan pushed another young custodian, Hyrulnizam Juma'at to the forefront of the LionsXII and national team. The national selectors can add a third name to their list now. Syazwan Buhari, the Courts Young Lions goalkeeper was in sparkling form throughout the competition, often singlehandedly keeping the scoreline competitive against opponents of far greater repute. The 20-year-old might only just be getting a foot in on a regular run in the first team for club and country, but fans can be assured of another promising goalkeeper waiting in the wings.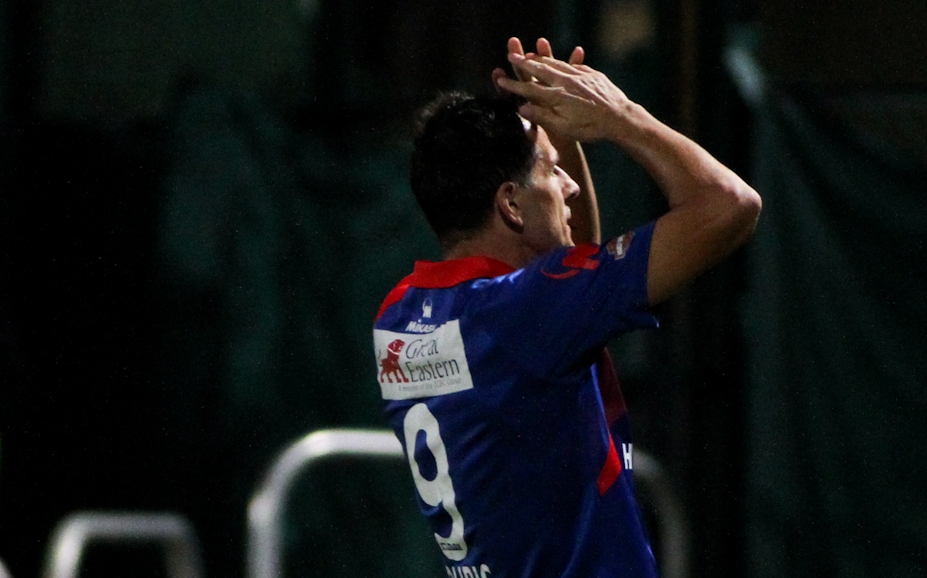 Singapore lacks attacking depth
Anyone watching the Singapore national team of late would be acutely aware of the fact that we are severely lacking in attacking depth. Our goalscoring abilities have run dry. There is only so much our rearguard can do to limit the scoreline, but if we are not scoring then basic arithmetic tells us we will always lose. Gone are the days when Noh Alam Shah could grab a 7-goal haul against weaker regional opponents. Against East Timor, our U22s managed a humble 2-1 win, and a mix of determination and good faith reeled in a 3-0 win over Macau. A win is a win regardless of the scoreline, but against opponents like Australia and Indonesia we struggled. Aleksandar Duric has not given up on his national team role, and Noh Alam Shah looks to be returning to the S.League with an eye on a national call-up. But beyond that all we have is an injury-stricken Qiu Li, and a green Khairul Nizam.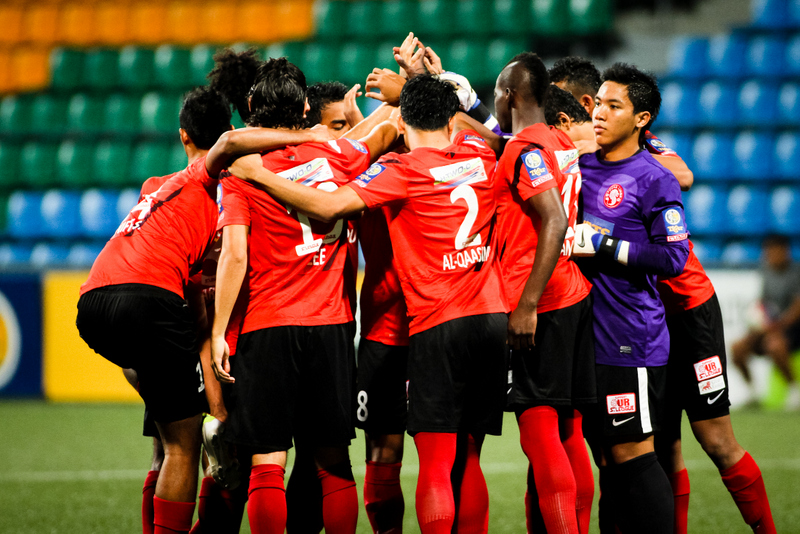 Is National Service really an issue?
Before the start of the qualifiers, the biggest issue, as always, was the availability of players for the team given National Service commitments. Allegedly up to 14 players were denied a chance to represent their country. But whichever side of the argument you are on, you cannot overlook the fact that the other participating countries had problems with selections as well. Indonesia fielded a severely weakened side, as players who were involved in the unofficial Indonesian Super League were excluded for fear of disqualification. Japan too fielded an under-strength side since the U23 side was in preparation for the upcoming London Olympics. The team that took part in the qualifiers was largely an U19 side which also included a player from the amateur scene. So is it not about time we got past the 'NS is a setback' lament? This is not the first time that the national selectors have had run-in with NS, and it would not be the last, it has been an outstanding problem for decades. If so, why have we not just worked around it yet? Why can't we be as resourceful as the Japanese or the Indonesians and work with what we have instead of what we wish we could have?
We CAN hold our own
Regardless of the problems discussed earlier, one cannot overlook the fact that the qualifiers did have several positives. Singapore's goalless draw with Australia might have been largely due to an ultra-defensive strategy, but it worked. Against Japan, the Young Lions managed to grab a consolation in a narrow 3-1 defeat, while Australia, who finished runners-up and progressed to the main competition, were crushed 5-0. There is a gulf between us and the rest of the Asian giants, but that gulf is slowly being closed down. What we need to ensure is that we do not take two steps back each time we make progress.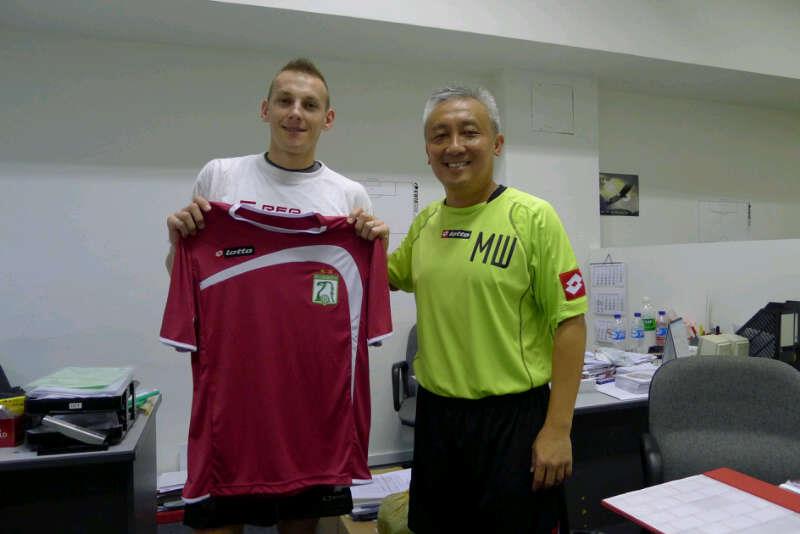 Redemption for Mike Wong
Singapore might have failed to qualify, but the results eked out, apart from the final day loss to Indonesia, were no less impressive. If any one person has to take credit it has to be Mike Wong. Unceremoniously dispatched by Geylang United at the start of the season, the experienced coach has achieved redemption. Wong spent four years with Eagles, winning the Singapore Cup in 2009, their first trophy in eight years before being shown the door in March this year after a heavy defeat to Home United. Geylang's dire financial situation has slowly reared its head in public and they sit dead last in the league table. With Wong on the ascendancy, one cannot help but feel that the former giants of local football may have made a mistake.