DPMM FC coach, Vejran Simunic was clearly not a happy man as he refused to answer if his team's 1-0 defeat to Tampines Rovers was a fair result, given how his team had played.
Simunic simply retorted: "If you think it's a fair result, then it is fair. What do you think?"
But the colourful Croatian went on to add: "That is football, we should not have seen any goal as I feel my goalkeeper had a good game today."
"I was extremely pleased that we played well with eight Bruneian players against a team that had six foreign players [ including naturalised Aleksandr Duric and Mustafic Fahruddin)."
"They have a decent team and now they have signed a very good striker.
"I know that several clubs in Croatia wanted to sign Sead Hadzibulic, so it's a good player that Tampines have in their squad now."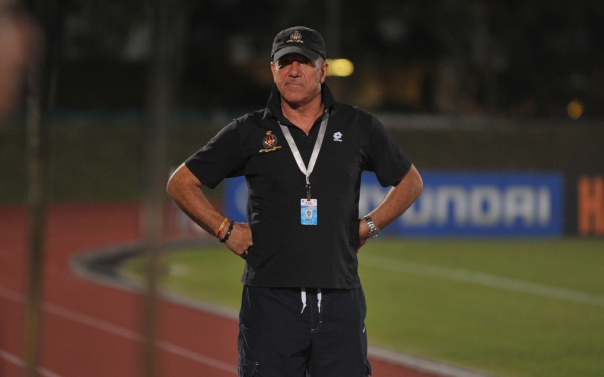 But Simunic did eventually let his emotions show.
"They took their last chance (and scored the goal), do you need to be lucky in football?" he rued mournfully.
"DPMM's league points gained so far this season is not because we are lucky but because we work hard for the points."
His counterpart Steven Tan, felt that his team deserved all three points given how they had performed.
"It's good to start again with a win and hopefully this win will carry us through all the way to the end of the season,"said the Tampines coach.
"I think DPMM are one of the toughest opponents around in the league. But it was difficult tonight as the opponents were having most of their men behind the ball tonight.
"Even from the start, you can see that they have eight to ten men behind the ball and they would attack on the counter.
"But credit to my boys for not giving up and they finally got the goal. They chased the loose ball and we got the winner."
Tan was also happy with his new forward Hadzibulic's performance.
"He did very well," praised the former Singapore international.
"He is able to win the ball and [can] also take some of the load off Duric and be the link-man in front of goal now."