Fresh out of Temasek Polytechnic and awaiting enlistment for National Service, Faris Ramli beat the odds on Tuesday in Jarkarta, Indonesia at the Nike 'The Chance' Academy's Regional Finals for a place in the World Finals to be held in Barcelons.
Speaing to Goal.com's Bima Said, Faris expressed his gratitude for being selected.
"I feel so honoured and so fortunate that I had this opportunity," said the 19-year-old.
"Nike gave me the chance and I don't hesitate to take it.
"From where I am now, I will continue to work on my football skills."
Four other Singapore players were in contention, namely Sim Li Ming, Randy Pay, Nazirul Islam and Afiq Mat Noor.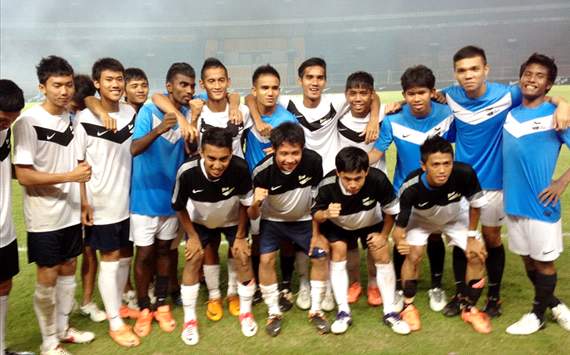 Faris, who was selected by a coaching team of four, comprising of Widodo C Putra, Ong Kim Swee, V Sundramoorthy, and Nophol Pibulvech from Indonesia, Malaysia, Singapore and Thailand respectively, talked about his versatility and his desire to get further in the competition.
"I can play as a winger, striker, second striker, anywhere forward," said the former Courts Young Lions player.
"I will not stop training, I will try double hard.
"Barcelona has the best football in the world. I'm expecting some of the players [in the World Finals] to perform with very high intensity. I will of course try to do my best and make sure to be prepared properly."
Faris, along with four other regional finalists, was selected from a group of 20 players to represent the region in the World Finals, where 16 will be selected by Pep Guardiola for matches against Manchester United, Juventus, and the USA junior teams.
That group will be further whittled down to four, to train at the Nike Academy in England. One of them will be permanently placed at the Nike Academy for another three months during the 2012/13 season, to be scouted for a professional contract.
The other regional finalists accompanying Faris on his journey will be Evan Dimas Darmono (Indonesia), Rahmat Che Hashim (Malaysia) and Napapon Sripratheep (Thailand).