It was supposed to be the renewal of a nearly century-old rivalry between two neighbours with intertwined history, but events occurring off field stole the limelight at the first leg of the Causeway Challenge.
An exchange of words between a large group of Malaysian Ultras and an unidentified group of Singapore fans at Jalan Besar Stadium sparked a scuffle that resulted in a 30-minute standoff.
Security forces on duty for the day were able to resolve the commotion, though the ill feelings from the incident were carried into the game. All Malaysian Ultras in attendance turned their back when the Singapore national anthem was played prior to kick-off.
One fan was also confirmed to have been arrested in an unrelated incident.
Singapore and Malaysia eventually played out a breathtaking 2-2 draw with Qiu Li grabbing a last-gasp equaliser after missing a penalty just minutes earlier.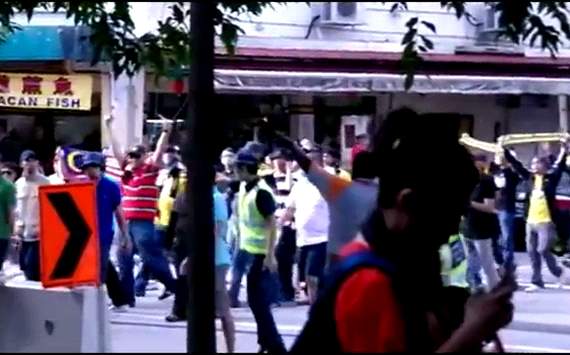 The Malaysian Ultras approach Jalan Besar stadium chanting loudly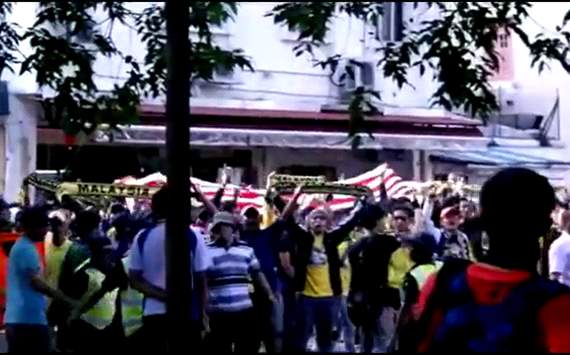 The Ultras make a stand along Home Road chanting: 'Ultras Malaya, the tail of Harimau Malaya, Ultras Malaya, the tail of Harimau Malaya, We come to Jalan Besar, One Spirit support Malaysia, Just Kill Singapore.'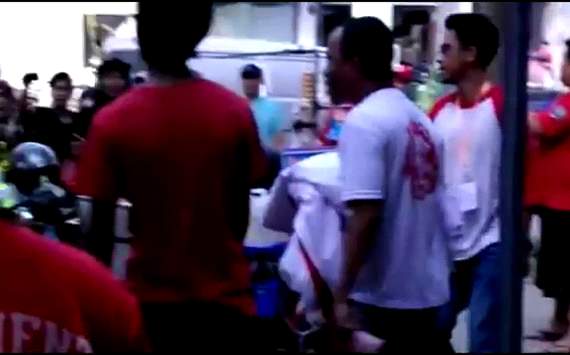 A Singaporean fan in white responds to the violent chants by Malaysian fans and yells something inaudible at the Ultras.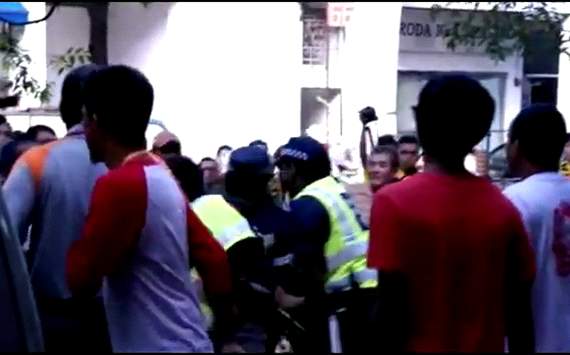 The Malaysian Ultras react badly to the Singaporean's words and the security forces struggle to hold them back.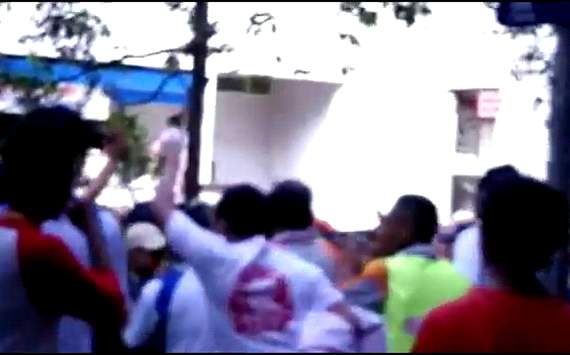 The Singaporean fan contiunes to shout back at the Malaysian Ultras.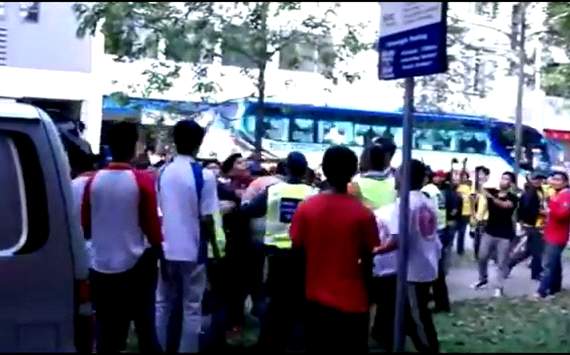 Words continue to be exchanged as security forces struggle to hold the Malaysians back.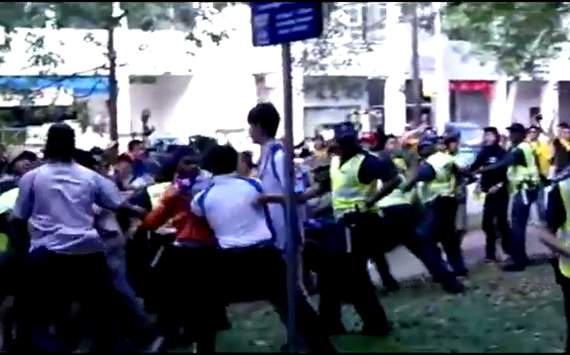 The Malaysian Ultras eventually break past the security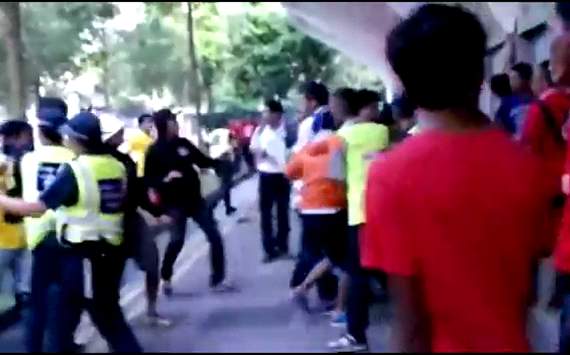 The Malaysian Ultras push past the security forces and charge towards a group of Singaporeans, including women, children and stadium officials
A Singaporean fan in black is dragged away by his friends as he tries to get physically involved in the fight.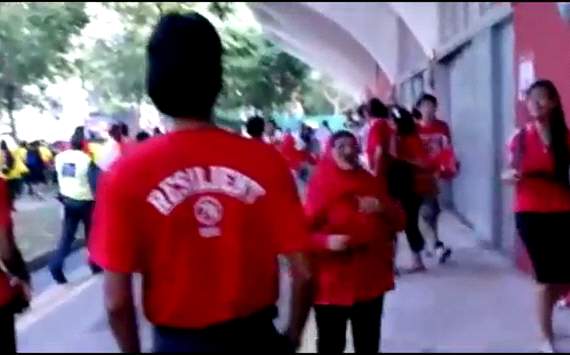 The confrontation moves towards King George's Avenue as security forces keep a close check on the matters and innocent Singapore supporters run from the vicinity.
The full video can be viewed
here
Follow Bhas Kunju on

Follow Goal.com Singapore on

and

!