GADJI TALLO IS (TOO) GOOD AT FAKING INJURY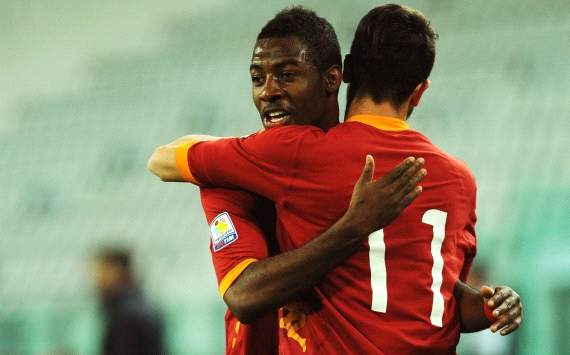 Goal Malaysia Columnist Zulhilmi Zainal, "During AC Ajaccio's French Ligue 1 match against Guingamp last week, their forward Gajdi Tallo went down like a sack of potatoes after being hit by a stray ball. The referee called for the stretcher, and he was taken off the field for treatment. His coach Fabrizio Ravanelli, reluctant to risk playing a seemingly injured man, swiftly brought on a substitute for him.
As it turned out, Tallo was not injured at all, and was just faking it, a theatrical act that was so good, he even fooled his own coach. Realising that he had been taken off needlessly, he confronted Ravanelli and threw a fit. Coincidentally, Ravanelli was sacked by Ajaccio a few days later. There was no confirmation however, whether this incident contributed to the club's decision. Better get in touch with Vinnie Jones, Tallo, to prepare for your post-football acting career."
@ZulhilmiZainal
PENALTY THAT WOULD'VE FINISHED PAHANG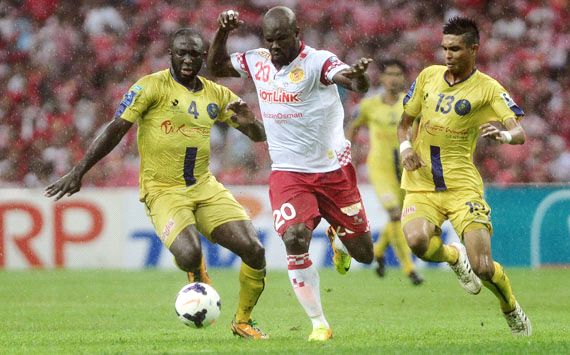 Goal Malaysia Deputy Editor Sadat Osman, "Kelantan and Pahang butted heads in the 2013 Malaysia Cup final on Sunday night in what was a match of end to end action. Both sides looked hungry for the title but it was Pahang who emerged victorious after 90 minutes thanks to Matias Conti's sublime header in the 59th minute. However, the referee almost made a huge mistake when he pointed to the spot in the 25th minute when Damion Stewart muscled Dickson Nwakaeme to the ground about two metres from the edge of the penalty area.
One would have expected an experienced referee like him to avoid such an error. There is no doubt that the Nigerian fell in the penalty box but the foul on Nwakaeme happened way outside. If the penalty was wrongfully awarded and converted by Kelantan, one can only imagine the outburst and in a worse cast scenario, the referee may have to fear for his life! Thankfully, the linesman saved the day, for Pahang and the referee, by reversing the decision and giving the Red Warriors a freekick instead, which was wasted in the end."
@SadatSedap
DOUBLE DISMISSAL FOR SUNDERLAND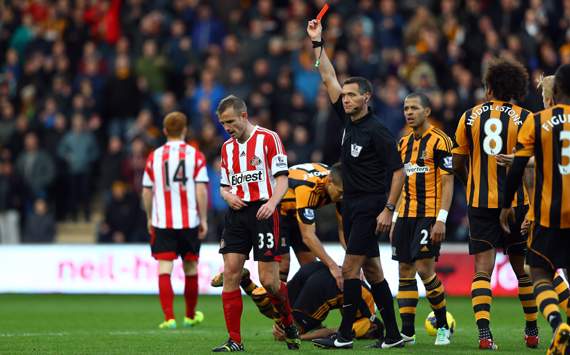 Goal Malaysia Sub Editor Mark Dawson, "Heading into stoppage time at the end of the first half, despite being a goal down, Sunderland manager Gus Poyet must have been hopeful that he'd be able to turn things round with a rousing team-talk at the break and an improved second half performance. Then his team imploded! Hatchet man Lee Cattermole put in yet another brainless challenge for his seventh EPL dismissal of all time, to let down yet another head coach. Then minutes after this on-loan Andrea Dossena put in a sickening and cowardly tackle on David Meyler to reduce his ten to nine men, and extinguish any chance of getting back into the game. Welcome to Sunderland Mr Poyet, these are the type of players you have to deal with."