VIDAL'S AUDACIOUS PENALTY APPEAL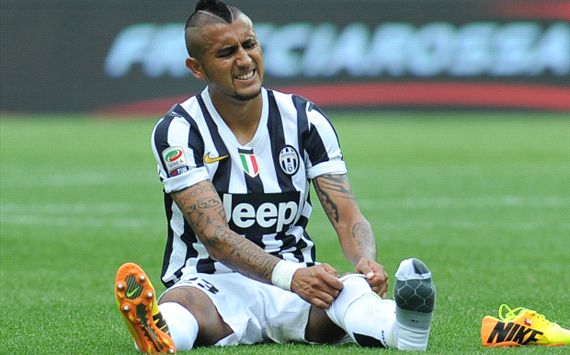 Goal Malaysia Columnist Ooi Kin Fai, "Real Madrid beat Juventus in the 3rd round of matches in the Champions League but the match will be remembered for the wrong reasons. Juventus midfielder Arturo Vidal showcased why this generation of footballers are derided for their actions on the field. Vidal had the audacity to appeal for a penalty after tumbling down inside of Real's penalty box. The audacity came from the fact that he only fell after embarrassingly kicking his own leg, without interference from any opposition player."
@Aeroberg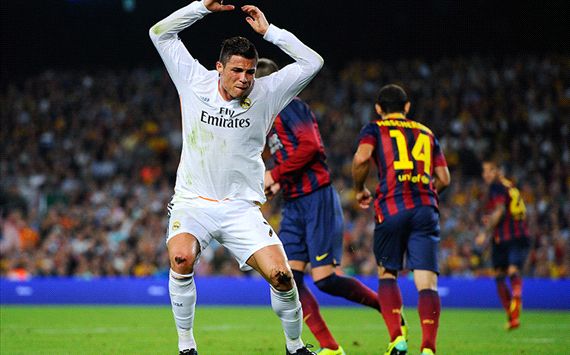 Goal Malaysia Deputy Editor Sadat Osman, "The Catalans came away with all three points but not without some controversy. Los Blancos started with Gareth Bale and Cristiano Ronaldo but they didn't threaten at all in the first 45 minutes. Neymar scored his first-ever Clasico goal but the highlight of the evening should have been Alexis Sanchez's belter that doubled Barcelona's lead. The game ended 2-1 with Jese Rodriguez scoring in added time but Real, spearheaded by Serigo Ramos, are 'crying' to the referee for not awarding a penalty when Javier Mascherano bumped into CR7 causing the latter to topple in the box. Although it did look like a foul, for a team as big as Real to stoop to that extent to explain their loss is just abominable. Surely they wouldn't have mentioned it if they'd equalised with any one of their 10 shots on goal. It's no shame losing to Barcelona as they do have the best player in the world in their ranks - it's just the complaining that strips away the class from the Clasico."
@SadatSedap
KUWAITI REF GOES KARATE-ING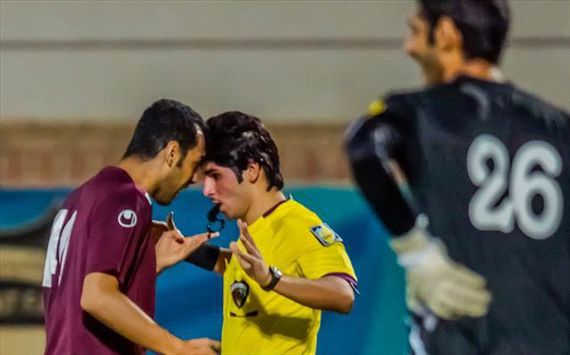 Goal Malaysia Columnist Zulhilmi Zainal, "One of the biggest issues in global football nowadays is the lack of protection for the referee while officiating matches. But not Saad Al-Fadhli, a referee who took matters into his own hands after awaring a penalty to Al-Arabi in the dying minutes of a Kuwaiti Premier League match against Al-Naser.

All hell broke loose when Saad was aggressively surrounded by Al-Naser players, with one of them grabbing his arm to complain of an earlier Al-Arabi infringement. So what did Saad do next? He showed how it should be done; by decking the player who was grabbing him causing even more fury to the already-incensed team. Following this, despite being shielded by his fellow officials, Saad ducked aside to sneak a side-kick to another player, before dismissing two Al-Naser players for good measure.

FIFA take note, Saad has just single-handedly solved the problem of dissent during matches. Referees should be allowed to karate chop into submission players who refuse to toe the line."
@ZulhilmiZainal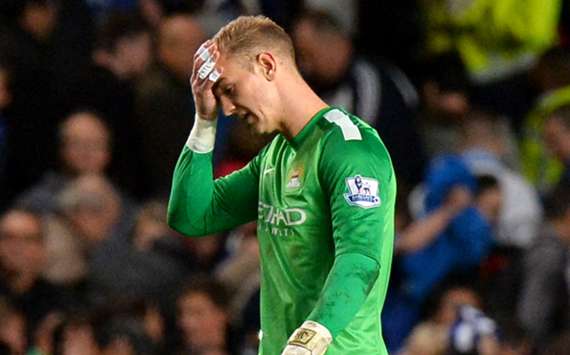 Goal Malaysia Sub Editor Mark Dawson, "With the 90 minutes almost up at Stamford Bridge, Manchester City looked to have gained a valuable, and deserved point, in this clash of the title contenders. Then Joe Hart made another all too common mistake as he dashed of the line to needlessly try and claim a ball that was never his to claim. By my count that six individual errors by Hart that have led to goals this season, and manager Mauricio Pellegrini was in no mood to defend his error prone keeper afterwards in a sign that surely his patience has finally ran out. Perhaps he'll make a call to Real Madrid and Iker Casillas to solve his goalkeeper problems, stranger things have happened!"