The Malaysian Super League season came to a close last week and here, Goal gives out our awards to the deserving players who have been head and shoulders above the rest
BEST GOALKEEPER - IZWAN MAHMUD (LIONSXII)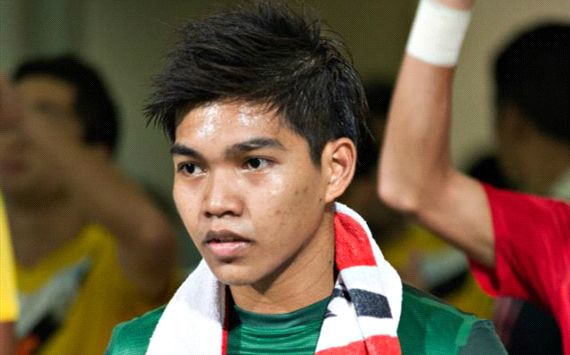 The LionsXII goalkeeper had a very consistent season in between the posts. Bolstered with a rock-solid defence, Izwan Mahmud was rarely called into action, but whenever he was needed, the 22-year-old displayed cat-like reflexes to help the 2013 Malaysian Super League (MSL) champions maintain the best defensive record this season; conceding only 15 goals. Towards the end of the season, he went on the hunt for goals by going up to take freekicks but was unfortunate to miss the target.
BEST DEFENDER - MAHALLI JASULI (SELANGOR)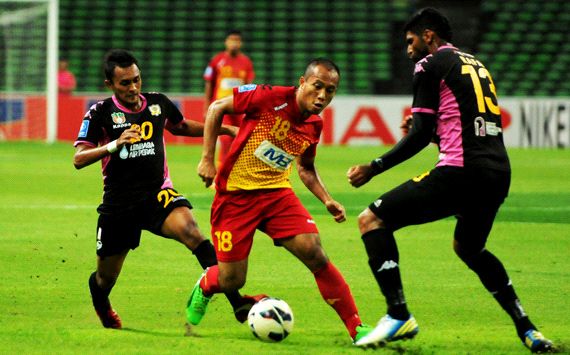 Malaysia's 'Cafu' is one of the best players for Selangor and one of the few who played consistently throughout the season. After some stellar performances for the national team, Mahalli Jasuli showed why he is the number one rightback in the MSL so far. In the 21 games he played (missing only one game) he defended and flew out with tackles everywhere, as well as dangerously steaming forward from time to time, helping his team upfront. With five assists and one goal to his name, he was also crucial in Selangor's quest in finishing second and recording the second-best defence in the league; conceding only 17 times.

BEST MIDFIELDER - BADHRI RADZI (KELANTAN)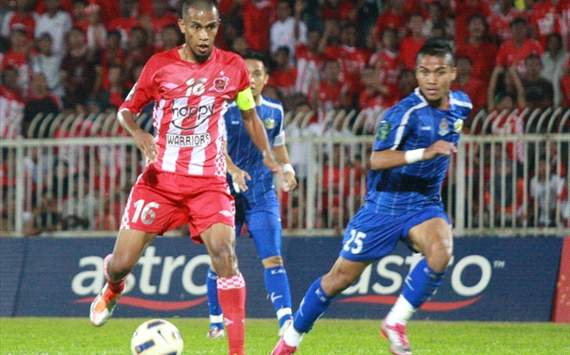 Badhri Radzi's season has been by far the most consistant this season. Whenever he took to the field, it was 100 per cent from the 31-year-old. Without him, Kelantan would have surely missed out on the FA Cup this season and the Red Warriors would have been nowhere near their eventual fourth-place finish. His phenomenal goals from corner kicks are just the at the tip of the of the iceberg. Watch out for transfer requests for the midfield maestro for the upcoming season!


BEST STRIKER - MARLON JAMES (ATM)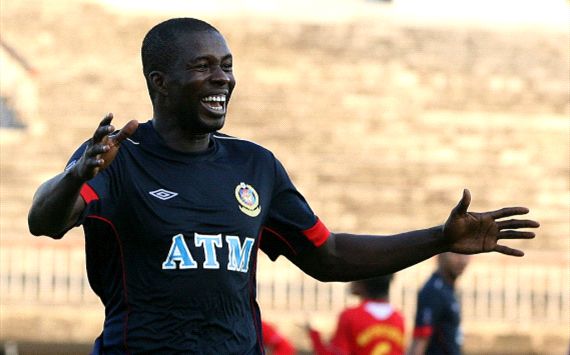 The experienced striker put in another wonderful shift for a 36-year-old. Sixteen goals and three assists in just 19 matches, Marlon James is guaranteed a goal in every single match, whether directly or indirectly. As with anyone growing in age, James has adapted to the demands of the MSL by relying less on his pace and more in his game intelligence. His combination play with Hairuddin Omar and Bruno Martelotto at times, seemed almost telepathic. If ATM harbour any hopes of winning the Malaysia Cup, they must ensure that the best striker in the league is well managed.
BEST PLAYER - BADHRI RADZI (KELANTAN)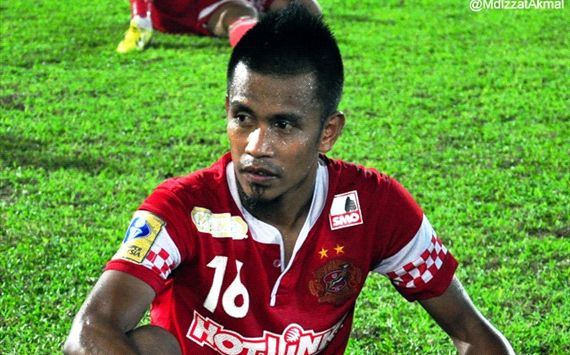 Kelantan's captain lived up to his 'Captain Marvel' moniker, guiding Kelantan to a fourth-placed finish in the MSL. Much like his Singaporean counterpart, Shahril Ishak, he was the rock upon which Kelantan's attacks were formed. However, the only flaw in his performance in this year's MSL is that he failed to guide his team to a better position, but six MSL goals including three scored straight from corner kicks have definitely silenced his critics, if there were any to begin with. Perhaps the national team coach Dato' K. Rajagobal know these critics and have listened exclusively to their suggestions, considering Badri Radzi has repeatedly been given the snub for the national squad.
BEST FOREIGN PLAYER - MARLON JAMES (ATM)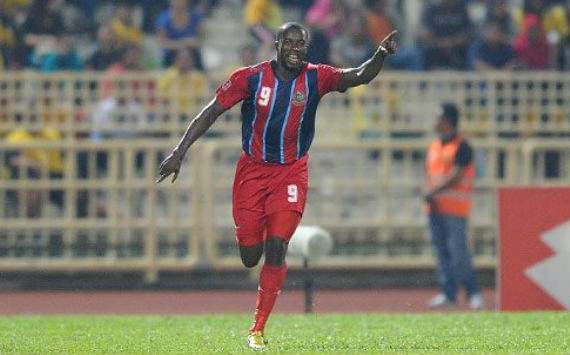 Marlon Alex James is hands down the best foreign player plying his trade in the country, at the moment. So great was his contribution to ATM, that when his performance dropped and he was suspended in the last few matches of the season, his team went on a five-match winless streak and dropped from second place in the MSL to fifth. However in the end he secured the golden boot award for himself with 16 MSL goals, and it is simply astonishing how he managed that achievement at the age of 37.
BEST COACH - V. SUNDRAMOORTHY (LIONSXII)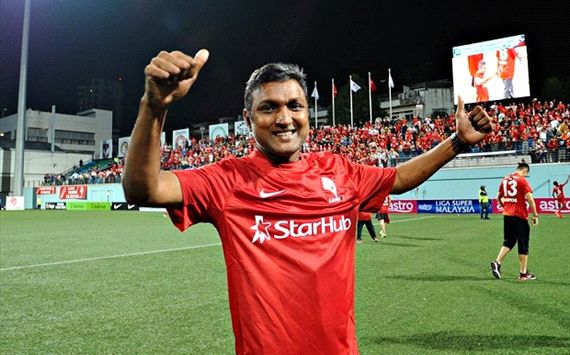 The LionsXII Head Coach managed to win the Malaysian Super League title in only his second term in-charge of the Singaporean club. Seeing that he had to deal with players being missing due to National Service commitments and key players' suspensions, Baihakki Khaizan, Safuwan Baharuddin and Isa Halim, the 47-year-old did well to re-organize his squad to get the results when it mattered to achieve a first-place finish in the league. He won the league with one game in hand.
BEST YOUNGSTER - NIK SHAHRUL (KELANTAN)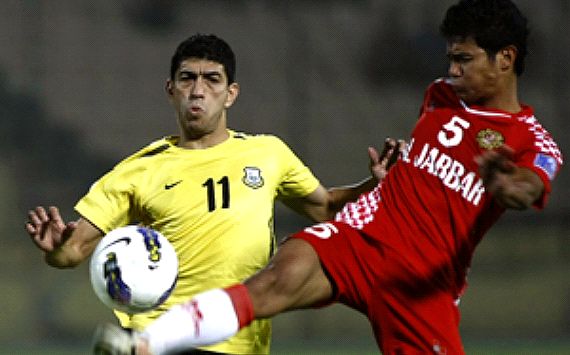 To say that Kelantan haven't missed injured defender S. Subramaniam this season would be unfair, but you can certainly say that his absence has not been devastating due to the progression of Nik Shahrul.Rarely do you notice Nik, but that's a good thing as his strength of anticipation often means that danger is averted before chances can occur.Despite his relatively young age, his reading of the game is equalled by few defenders in the league, and his pace complements his partner in defence Obinna nicely.He has already earned a call up to Malaysia's senior team and it would be little surprise to see him issuing a firm challenge to the often inconsistent Aidil Zafuan.

BEST TRANSFER - FAUZI ROSLAN (PAHANG)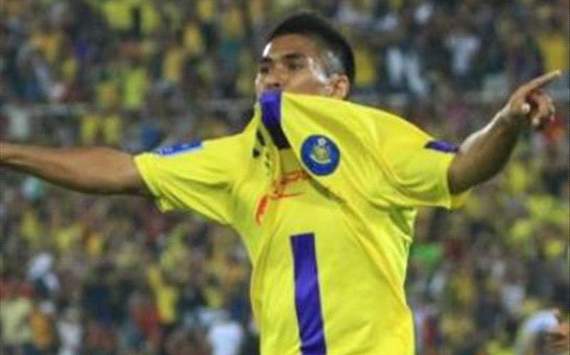 The 24-year-old former Shahzan Muda player has been a revelation since joining Pahang this season. He played in every single one of Pahang's league matches and has eight goals and six assists under his belt. Definitely a superb first year in the Malaysian top flight. His performance even caught the eye of national coach, K. Rajagopal and he has since been called up to the national squad. He helped Pahang achieve a top-half finish in their first season back in the Super League after their promotion in from the Malaysian Premier League. Confident on the ball and with plenty of creativity, the future looks bright for Fauzi.
WORST TRANSFER - NIKOLCHE KLECHKAROVSKI (PAHANG)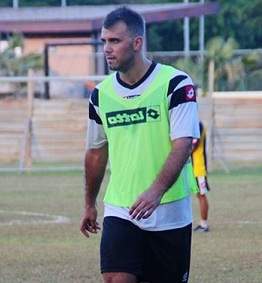 Klechkarovski, a Macedonian striker, only started one match and played a combined five minutes in the other two games when he came on as a substitute. This was in the first match of the league campaign where the 29-year-old only lasted until half-time. Not much techniques, not much talent and not much of everything. How was he signed up by Pahang in the first place?