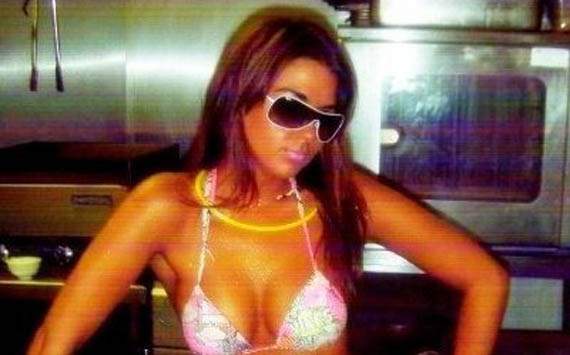 Yes, this is the woman known only for preying on
Wayne Rooney
and
Mario Balotelli
. And yes, she has now told the world about Super Mario.
To be fair, given the headlines that he's currently generating, Jenny Thompson will seem like a blessing. In quotes supplied to
The Sun
she said:
"Wayne may be the better footballer but when it comes to performance off the pitch Mario beats him in every way."
Take that Wayne. You may win the Premier League but you won't beat Ma ... erm.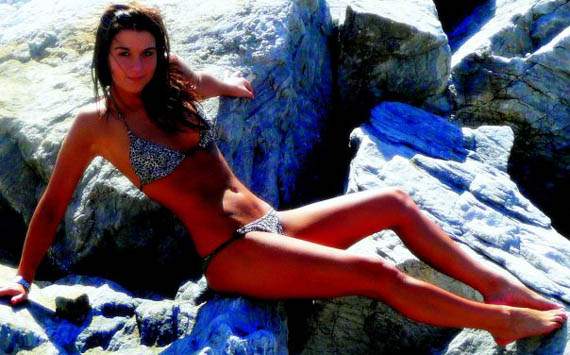 "You'd think most blokes wouldn't want to sleep with the same woman one of their mates or colleagues had but to be honest Mario seemed to love the fact I'd slept with Wayne."
Yes, you would think that, wouldn't you? Consider Extra Time of the opinion that we wouldn't go anywhere that Rooney has been first. And you can quote us on that.
So, the top and bottom of it is; Balotelli bedded this woman and she shamelessly told all to pocket some cash for herself. What a horrible character she seems.
We're not alone in thinking that either: apparently WAGs in the north of England have united to run her out of town, such is her reputation for being a homewrecker.
A spokesperson for the team of WAGs told the
Daily Star: "
All the partners of players at clubs in the North-West have teamed up to tip off each other if they see or hear she's in a club where their men might be going to.
"Once the alert has gone out, the WAGs will make sure their man doesn't go to the club or bar where Jenny is, or they get someone to keep a close eye on their man and make sure he doesn't get caught up in her arms."
Take that, Thompson!
Just to keep it interesting, this is who Mario cheated on. GAH! Oh Mario!