COMMENT
By
George Ankers
Chelsea
and
Liverpool
's rivalry has only been forged over the last decade of competition; yet it was strong enough for Blues fans to erupt in fury when
Rafa Benitez
took charge at Stamford Bridge.
Imagine if the two clubs were linked by the friction of proximity, a bitter historical feud stretching back for over 10 times as many years. Imagine if Benitez joined that hypothetical Chelsea, oversaw their relegation then bailed out shortly afterward to return to his "spiritual home" at Anfield.
Therein lies the basis of Southampton supporters' strength of feeling toward Harry Redknapp.
REDKNAPP'S TOP 3 SAINTS FAUX PAS

Portsmouth 4-1 Southampton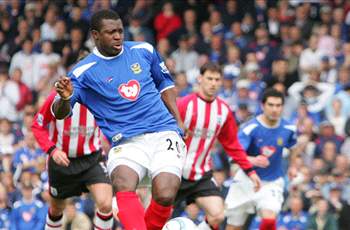 With a result badly needed to keep survival hopes alive, Redknapp's Saints were dreadful as their fierce rivals won comfortably to pile on the pressure.
Relegation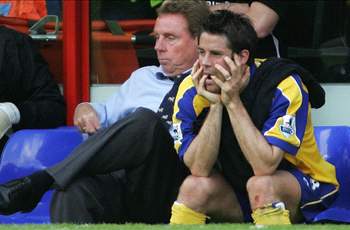 Not even £2m's Nigel Quashie or faded manager's son Jamie could save Southampton from a 2-1 last-day defeat to Manchester United, condemning them to the start of a plunge down the divisions.
"Spiritual home"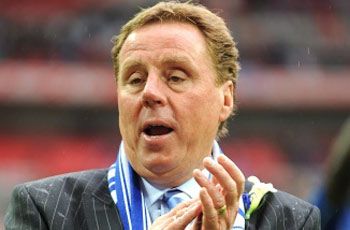 Having taken Saints down, Redknapp confessed that his heart had never been in the job and resigned in December 2005. Days later, he was back at Portsmouth.
The 66-year-old returns to St Mary's Stadium on Saturday for the first time since his departure in December 2005, now at the helm of QPR, a team for whom most Saints fans would cynically argue he is well suited.
Redknapp is often portrayed as a lovable figure, a "real football man". On any given Southampton fan forum, you are more likely to see him described as a "chancer" or "mercenary".
Those people would point to the financial states in which he left first club Bournemouth and, eventually, Portsmouth. In this respect, Redknapp enjoys a similarity with Jose Mourinho – in that he tends to leave behind a scorched earth when he departs any given team. The perception is that he takes the money, spends it, enjoys the good times then takes off just before the house of cards collapses around him.
His actual spell in charge of the Saints was no complete disaster, though far from a success. Just weeks after resigning at Fratton Park, he was hired to rescue Southampton from the drop. "I've never been relegated from the Premier League and I don't intend to start now," he boasted. Ring any bells, QPR?
Redknapp's hands were slightly tied due to existing financial issues at St Mary's Stadium, which forced him to sell striker James Beattie to Everton for £6 million shortly after his arrival. That did not, however, stop him spending £2m of that on serial relegatee Nigel Quashie and his own son, Jamie Redknapp, by that point fading and oft-injured.
When it came down to the last day, the south-coast side could have stayed up with a home win against Manchester United. They lost; few were truly surprised. They might not have needed the result, however, if they had not feebly capitulated to the old enemy some weeks before, a depressing 4-1 defeat by Pompey, who gloried in barracking their defected former boss.
Specifics aside, beating the drop that year was a difficult but achievable task; Redknapp failed. He might have been forgiven for it if not for his next move.
There were more damaging figures at work at St Mary's at the same time; mad, despotic chairman Rupert Lowe astonished and embarrassed fans by appointing rugby union icon Sir Clive Woodward in a meaningful capacity the following season. Yet when Redknapp resigned he still came off worse; for he admitted that his heart had never been in it – he should never have left his "spiritual home" at Portsmouth.
Within days, he was back at Fratton Park. Now the Saints faithful were furious; would a "real football man" have taken a job working for the fierce rivals of his spiritual home? And could their club have been spared the financial ruin of relegation if they had had a more emotionally invested manager?
Redknapp went on to live the dream at his spiritual home, Leeds-style. In the following two-and-a-half years, Pompey threw money at anything that moved in chasing short-term success. The 66-year-old, whose transfer dealings are the subject of affectionate chuckling from many, eventually bought himself the FA Cup.
Then, at the apex of his south-coast success, he left for Tottenham. As Saints fans angrily observed, his spiritual home had moved house – perhaps because the last one was burning to the ground. Adrift and penniless at the bottom of League One, Portsmouth are still paying for the recklessness of the Redknapp era.
His moderately successful Spurs spell was a period during which the Southampton faithful had to watch him managing Gareth Bale, the greatest of the many young talents desperately exported to keep their club afloat. Salt in the wounds.
Now, with Tottenham successor Andre Villas-Boas improving on his work, Redknapp is at QPR, a move greeted with a great wave of south-coast cynicism.
He arrived at Loftus Road condemning the irresponsible overspending on wages yet, surprise surprise, soon oversaw the monstrously expensive recruitment of the likes of Chris Samba and Loic Remy to a cause far more unlikely than Southampton's had been. Yet still, Redknapp will insist that he is "no wheeler-dealer".
Redknapp always offers a good soundbite but Saints fans see only an opportunistic turncloak with little regard for the safety of the clubs that he proclaims to love. They will welcome him back to St Mary's lusty with venom.
Follow George Ankers on