By
Wayne Veysey
| Chief Correspondent
Premier League
clubs have voted in favour of introducing a domestic financial fair play model from next season.
The breakaway group of Arsenal, Liverpool, Manchester United and Tottenham failed to push through a strict 'break-even' rule at a showdown meeting in London on Thursday afternoon but club bosses agreed to a compromise system that limits a club's losses to £105million over a three-year period.
The top-flight clubs also approved a cap on wage increases as the Premier League imposed the first spending controls by a first major European league.
It was agreed in principle that there will be a ceiling on how much of the funds distributed by the Premier League are spent on players' wages each season from 2013/14 to 2015/16. In the first of a three-year cycle, wage bills can rise by £4million, in the second year by £8m, and by £12m in the third.
The cost control measures apply only to clubs with wage bills in excess of £52m in 2013/14, £56m in 2014/15 and £60m in 2015/16.
The Premier League revealed that clubs who breach the loss limits and wage increase controls face points deductions.
Moreover, the League will ask owners that wish to bankroll losses to show proof they can pay, in a bid to avoid a repeat of the situation at financially-crippled Portsmouth.
It is not yet known which clubs supported the new measures but 14 of the 20 votes were required to push through the reforms at the shareholders' meeting.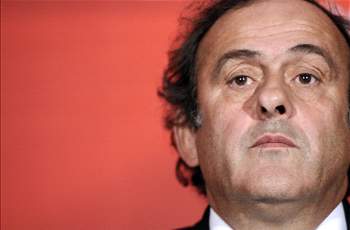 Insiders say that the Premier League FFP system will be a more "sophisticated" version than Uefa's

At the last full shareholders' meeting in November, Arsenal, Chelsea, Everton, Liverpool, Manchester United, Newcastle United, Norwich City, QPR, Reading, Southampton, Stoke City, Sunderland, Swansea City, Tottenham, West Ham and Wigan had all indicated that they were in favour of stricter financial regulation.
This came after four breakaway clubs – Arsenal, Liverpool, Manchester United and Tottenham – attempted a coup in a bid to
push through a strict break-even rule
.
The four clubs most likely to have opposed the introduction of cost-control measures at the meeting in a London hotel were expected to be Aston Villa, Fulham, Manchester City and West Brom.
The Premier League's FFP system mirrors that of Uefa's, which comes into force next season and limits owners to covering losses £38.9 million losses over the first three years.
The 'gang of four' had pushed hard for a strict interpretation of the Uefa model but instead had to settle for a compromised system.
In a statement, Premier League chief executive Richard Scudamore said: "The clubs have voted in principle for new financial regulations that will further benefit the sustainable running of their businesses, while allowing secure owner investment, as well as enhance the reputation of the Premier League as an organisation that takes its responsibilities in the governance arena seriously.
"I would like to thank the clubs for the time, effort and thought that they have applied throughout this process and the attention they have applied to helping secure the continued success and health of Premier League football both on and off the pitch."
The measures will come into effect from the start of next season if they are approved at a full Premier League board meeting in April.