By Ryan Benson
In the eyes of many, Arsenal's penalty shoot-out defeat to Bradford City in the Capital One Cup on Tuesday was their most humiliating result in recent history, with some now questioning the once-untouchable Arsene Wenger.
The Frenchman has of course led the Gunners through triumphant spells where they won as many trophies as they could squeeze into the cabinet, saw world class superstars lining up every week and even masterminded a full Premier League season unbeaten.
However, their trophy room is rather cobweb-laden these days, and after seven-and-a-half years without being able to call themselves champions of a meaningful competition, Gunners fans and those connected with the club may be growing tired of the manager.
In recent years 'in Arsene we trust' has become an all-too-familiar phrase as fans clung on to the hope that the glory days would return, but now that patience seems to be wearing thin.
With loyalties and opinions appearing split, who is on what side? Goal.com examines the reaction of those in the pro-Wenger corner, and those against.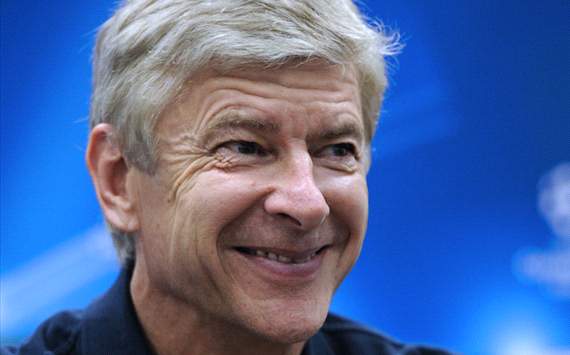 It would be fair to say that there are Arsenal sympathisers who are not so at peace with the thought of giving Wenger the boot, even after such a humiliating defeat. But not many.
On the back of a loss to fourth-tier opposition, it is easy to forget about other matters and competitions at hand for the club, and a quick glance at the Premier League table shows the Gunners just two points behind the final Champions League place.
NEW LOW FOR WENGER However, it is that very fact which shows how far Arsenal appear to have reverted since their last trophy triumph in 2005, with the season's target simply being a top-four finish, as Premier League glory seems a world away currently.
Yet, Wenger still has people on his side, not least a number of his former players; players from successful years that are now just a faint memory.
Former Gunners left-back Nigel Winterburn is one of those, and he told Sky News: "When your team isn't winning it is very difficult to trust somebody.
"I have great respect for Arsene Wenger and I still think he is the right man to be at the football club but people are starting to doubt him."
Winterburn's former team-mate Martin Keown had similar thoughts, highlighting Wenger's quality as a manager, before strongly urging the club and their fans to think carefully about how they treat the Frenchman.
"Without doubt Arsene Wenger is a top, top manager," he told the BBC. "I think that [calling for Wenger to be sacked] really would be ill-advised.
"The Emirates, that stadium they sit in and enjoy really is a legacy of Arsene Wenger. It's about making the necessary signings in the future, and certainly Arsene Wenger is the man for that."
On a day when the future of Wenger has been called into question arguably more than at any other time in his Arsenal tenure, few people have spoken up, calling him the right man for the job, but it does seem he has the backing of those who really matter.
Club chief executive Ivan Gazidis admitted on Wednesday night at a meeting with the Arsenal Supporters' Trust that he and majority shareholder Stan Kroenke were not pleased with recent performances, however he claimed Wenger will receive financial backing in January.
He said: "The squad needs something. We've got money to spend, but does that mean that he's [potential targets] available. That's something else."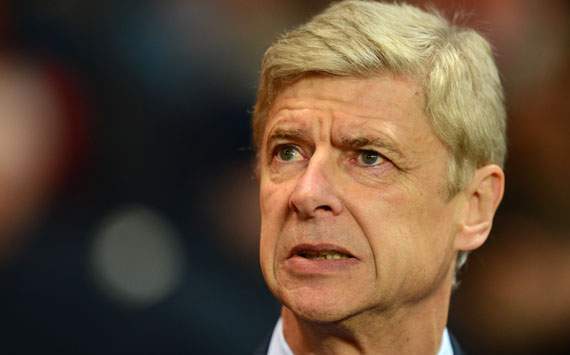 If Wenger had his own Twitter account, or just simply had a look through various Arsenal fans and bloggers, he would likely come across more calling for his head than offering support.
Obviously many of these will have been heat-of-the-moment ramblings, but there are some more influential people Wenger knows personally whom have been less than impressed with recent events, saying the Frenchman should be worried.
Former Arsenal player – and commentator for the club until recently – Stewart Robson went on a rather long-winded tirade about Wenger, notably referring to him as a "dictator" before demanding he be shown the exit.
He told Sky Sports: "I am embarrassed with the way Arsene Wenger conducts himself these days. In my view it was time up for him three or four years ago. The fans have stuck by him, they always say 'In Arsene We Trust', but I don't think that can be the case anymore.
"Last year he said the press are brainwashing the public, but the only person who is brainwashing people is Arsene Wenger."
Former striker Ian Wright may not not have been so explicitly against Wenger like Robson, but he too feels there are serious issues at the club and believes the manager should be sweating over his future.
"What frightens me about it is Wenger has said that he's not embarrassed by the loss," he told Absolute Radio.
"You've got to look at Arsene Wenger and everything that's going wrong. There's major problems. It's one of those where I think that he should be worried about his future."
In terms of the expectations of the 'old' Arsenal, this season should already be considered a write-off. Sixteen matches in and Wenger's side are a massive 15 points behind pace-setters Manchester United, while those sides hoping for Champions League glory would most probably laugh off the threat of Gervinho and Co.
With fans seemingly growing more disillusioned by the week and already little left to play for this term, Wenger must concentrate on tying down key players such as contract rebel Theo Walcott, or risk losing him to one of the Manchester clubs.
A Tweet from QPR man Hogan Ephraim on Tuesday night suggested Jack Wilshere should make the move to Old Trafford, and if the recent trend of selling key players continues, what reason would he have to remain?