She is the Mancunian beauty whom Vincent married last year and, we have to admit, much like his on-pitch performances this season, he's done rather well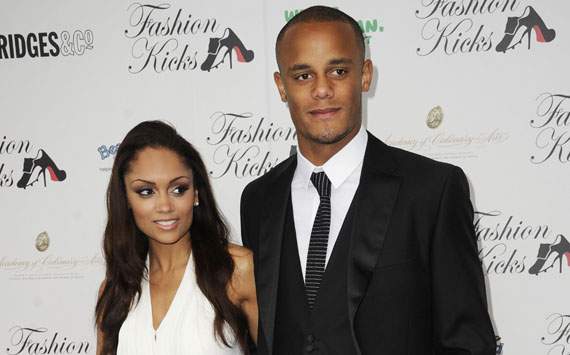 The way I picture it is thus:
Vincent Kompany
,
Manchester City
captain, is laid low by a minor injury, keeping him out of crucial
Premier League
game after crucial game.
Vinny feels low, a tad depressed perhaps, he considers his club's chances of a maiden title - 'could we blow it?'. As worry descends over his visage, wife Carla pops her head around the corner. 'Carlitos is here'. All is well once more.
Part of the above is true I suppose. Vincent has been laid low with a calf strain and has probably been fretting about how the team will do without him. Or more likely, how the team will do with Stefan Savic in his place...
Obviously, he and Carla were not joined in a romantic menage a trois with Carlos Tevez. That would just be silly. His wife Carla is a Mancunian girl though, and was treated to a fairly spectacular wedding by all accounts.
The City and Belgium captain called in help from the London Community Gospel choir and scattered a mere thousand flowers and orchids around the castle the ceremony was held in. It sounded quite good.
Why is she WAG of the day? Well, City are the talk of the town right now. Can they keep pace with those relentless champions? Kompany is due back away at Stoke on Saturday. It all ties in seamlessly. Have some pictures...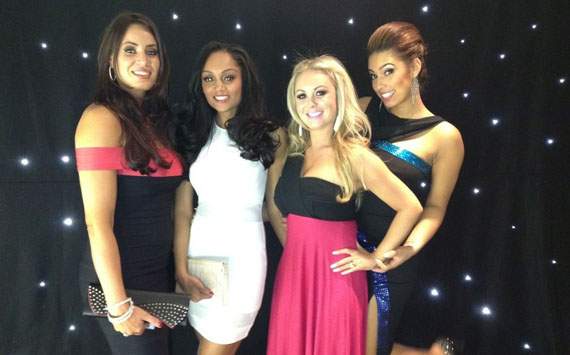 Wagalicious! | Carla (white) alongside Miss Ireland (pink) and Miss Heskey (blue)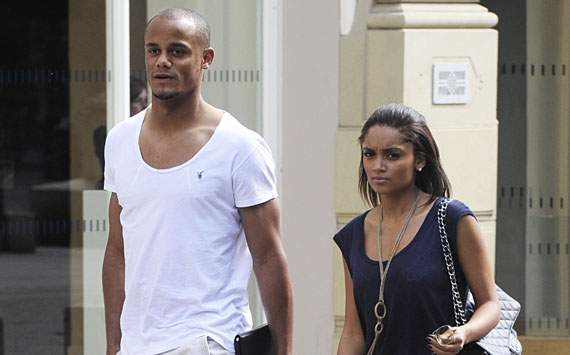 "Yes, I'm aware I'm with an alien, but he's the captain of City AND Belgium alright?"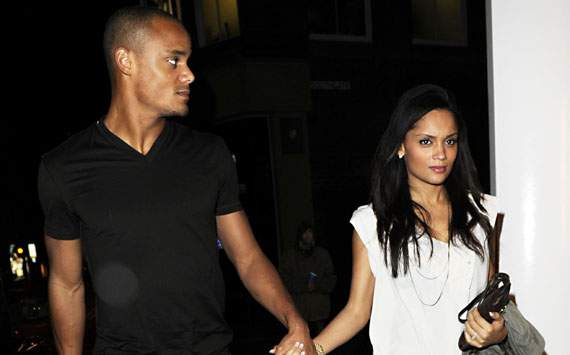 Just so you know: Money + Power = Woman