So, the January transfer window is done and dusted and it's business as usual for clubs after a whole month of uncertainty regarding their players.
A few weeks ago,
Goal Singapore
looked at the
top five players who have made a difference
to their clubs after joining during the January transfer window.

But really, what are the chances of players coming to a club midway through the season and make a telling difference in a rather short time? Already, we have seen
Arsenal
's loan signing Kim Kallstrom suffering an injury setback.
In this week's Top 5, we take a look at the worst January signings that were made in the
Premier League
in recent years.
5. Christopher Samba
Queens Park Rangers (2012/13 season)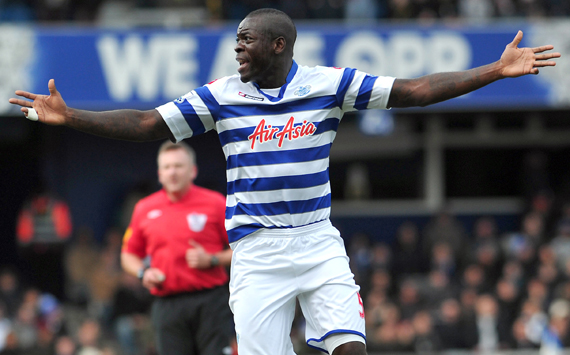 Christopher Samba comes in fifth as the only defender to make the list.

In the 2012/13 season, Queens Park Rangers manager Harry Redknapp told club chairman Tony Fernandes that it was of paramount importance that they sign the player, who was plying his trade at Anzhi Makhachkala at that time.

Fernandes concurred, and splashed a whopping £12.5 million for the 29-year-old in hope that the former Blackburn Rovers captain would steer them away from relegation.

"Chris is just what we need," Redknapp was quoted saying following his transfer.

"He's a monster. Great in the air, quick, a leader, strong, fantastic in both boxes, hard as nails. He's a proper centre-half."

Needless to say, Samba failed miserably in preventing QPR from suffering from the drop and was immediately shipped back to Anzhi less than seven months later.
4. Georgios Samaras
Manchester City (2005/06 season)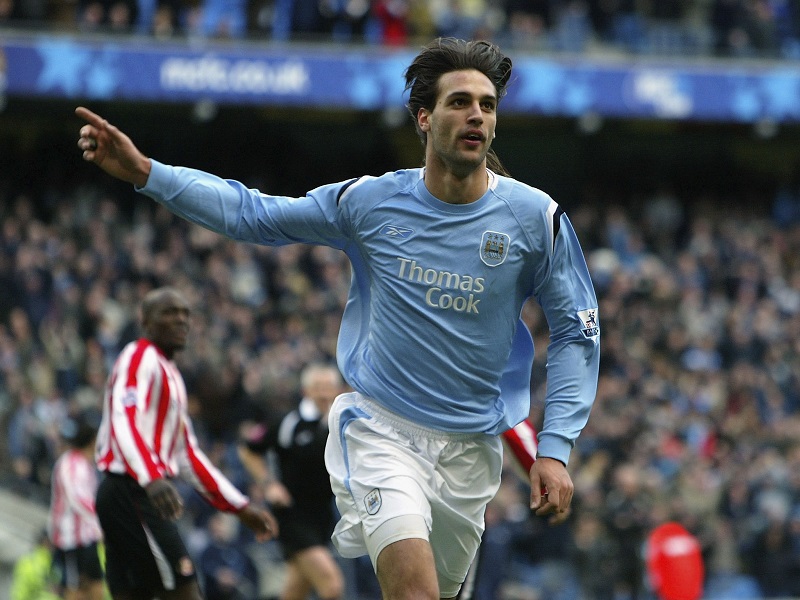 In January 2006, long before Manchester City had obtained all the wealth from the Middle East, they signed Georgios Samaras for £6 million - the highest amount ever paid for a Greek player then.

Samaras himself had high hopes when he joined the Eastlands club, saying how he saw the move as beneficial to his career development.

However, the Greek striker failed to regularly nail down a starting berth in the squad and was used as a substitute for most of his two years there. With only 12 goals in 63 appearances, he was shipped to Celtic, where he has since thrived.
3.
Afonso Alves
Middlesbrough (2007/08 season)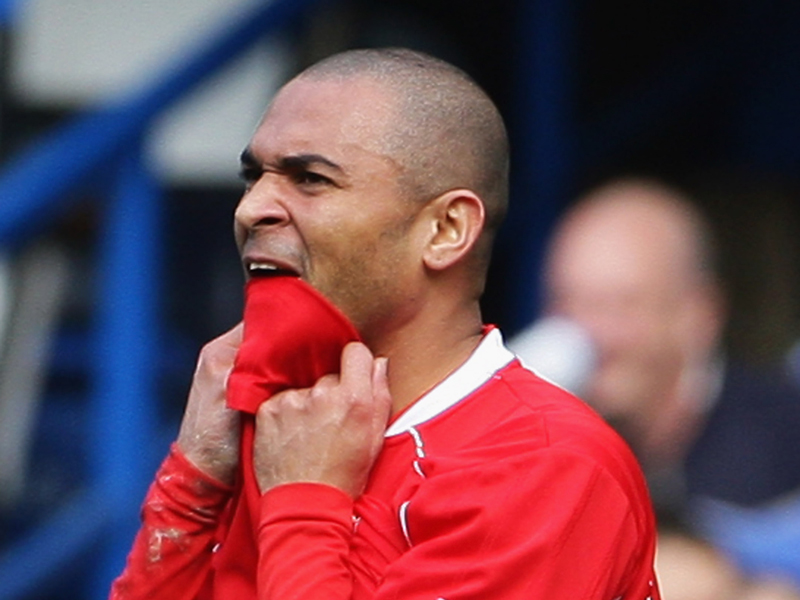 Top Brazilian strikers are usually a revered species in football and when Middlesbrough got their hands on Afonso Alves for €20 million on a four-and-a-half-year contract in January 2008, they thought they had signed a top class player.

With a phenomenal goal-scoring record for Dutch club Heerenveen, where he scored 45 goals in 39 appearances, one would be excused for getting carried away with the hype.

However, expectations fell flat soon as Alves struggled to settle in the club. Aside from a hat-trick against Manchester City in an 8-1 home victory in the final game of the 2007/2008 season, his goal-to-game ratio became almost non-existent the following season, resulting in the club's relegation in 2009 to the Championship.

Middlesbrough have not been back to the Premier League since, while Alves signed for Qatar side Al-Sadd at the end of the season.
2. Andy Carroll
Liverpool (2010/11 season)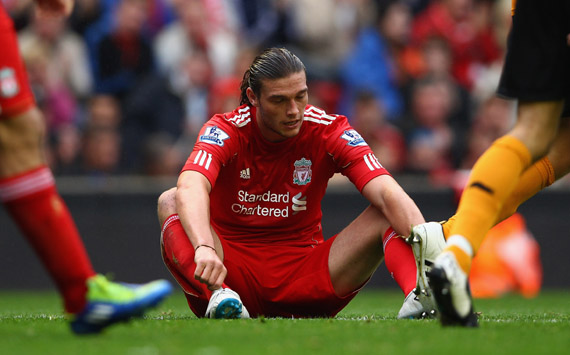 Now playing for Sam Allardyce in West Ham, Andy Carroll was a highly sought after player when he burst into the Premier League scene with Newcastle during the 2010/11 season. The huge centre forward was wrecking havoc in opponent's defenses with his hold-up play, physicality and aerial presence.

Unsurprisingly, he was the subject of interest from other clubs but Liverpool, who seemed desperate (and much richer) at that time after the departure of Fernando Torres, offered £35 million to bring Carroll to Anfield, making him the most expensive British footballer of all time.

With the huge price tag on his head, he struggled to live up to such high expectations. It didn't help that he was injured when he signed and made his debut only in March, two months after his move.

Still, he didn't fit in Brandon Rodgers' system of play and was eventually sent on loan to West Ham a little over a season after the record signing. A permanent deal was made last summer, much to the relief of everyone, especially Liverpool.
1. Fernando Torres
Chelsea (2010/11 season)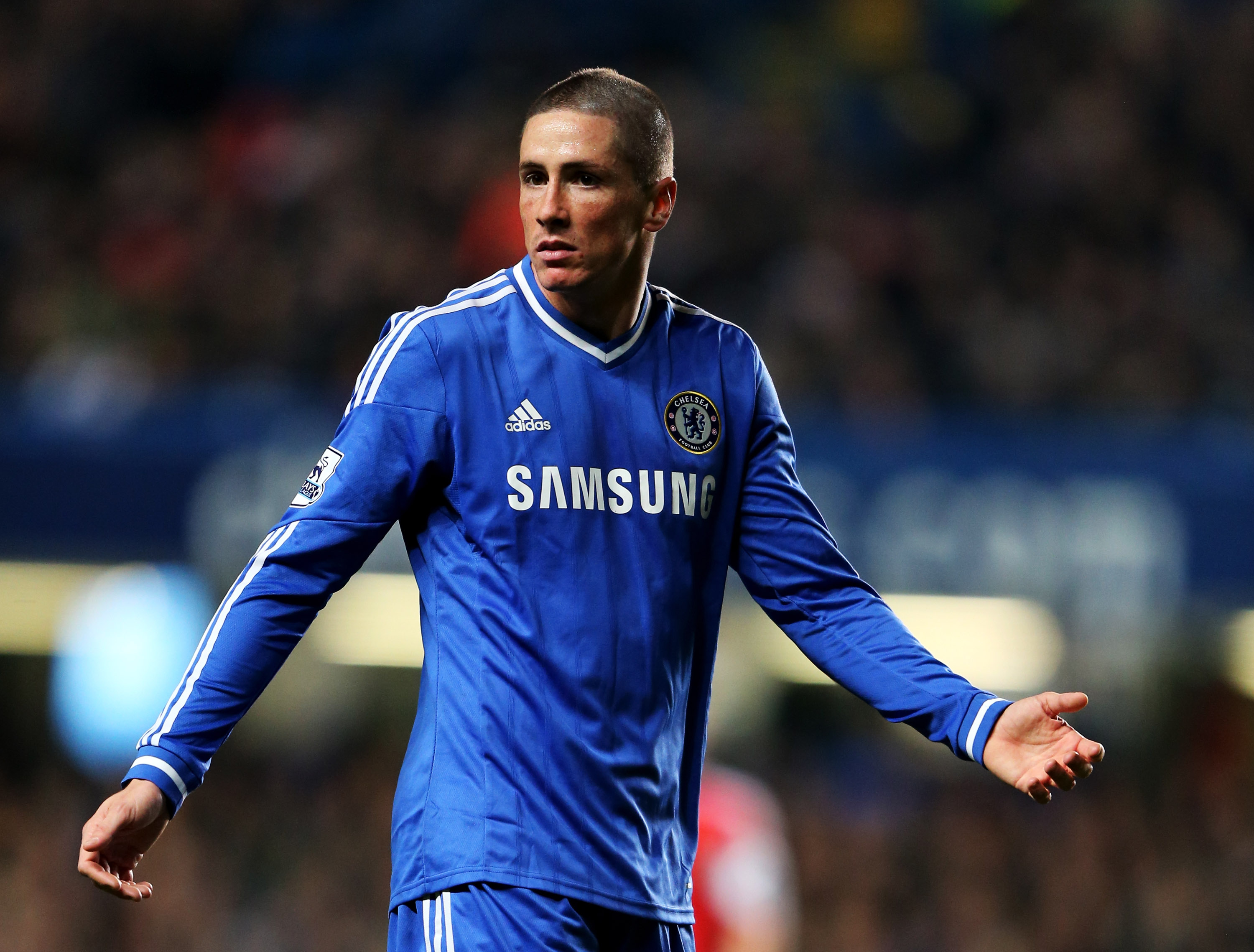 What a difference a transfer move can make.

From being one of the most feared strikers in the world, Fernando Torres's £50 million transfer to Chelsea in January 2011 caused his reputation to take a severe nosedive.

His consistently impressive performances for Liverpool made him a revered figure in the club, but the desire to play in Europe was too much for the Spaniard, who sent in a transfer request to make sure the move to London materialised.

Ironically, he lost his debut match for Chelsea against, yes, Liverpool. It served to be an omen as it took the 29-year-old more than 900 minutes to score his first goal for the Blues.

In the following season, he scored 11 goals in 49 games, including a goal in the final of the Champions League. He doubled his tally the following season, although he played over 60 games in that year.


Still, despite his slowly increasing goal tally, Torres has proved to be more of a flop than a success, considering the amount Chelsea paid for him. It is a shame that a striker of his quality will likely be remembered more for the sitters he has missed than for the talent he actually has.