ANALYSIS
By Ewan Roberts
"TRANSFER SPLURGES UNSETTLE A SQUAD"
Given Arsenal's sensational deadline-day swoop for Mesut Ozil, you could be forgiven for forgetting that the only player who cost the Gunners any money this summer was the Germany international. Up until Monday, the club had been dwarfed by nine-figure-spending north London rivals Tottenham.
Arsene Wenger's response to Spurs' summer spree had been cutting: "There is a technical risk when you buy more than three players as you unbalance a bit the stability of your squad." The assumption has always been that more players take longer to integrate and bond with each other.
WENGER: IN TWO MINDS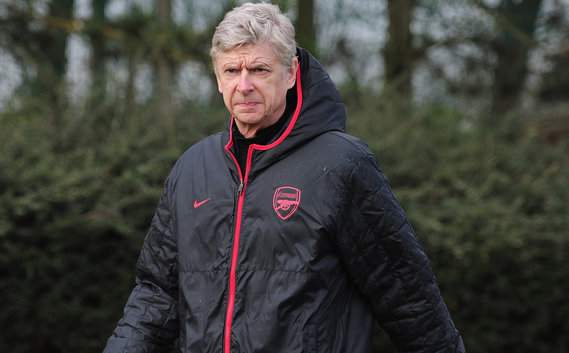 "There is a technical risk when you buy more than three players as you unbalance a bit the stability of your squad" - Wenger

SUMMER SIGNINGS MADE PRIOR TO 1997-98 TITLE WIN: EIGHT
Wenger's comments, however, betray his own splurges, with previous title challenges having yielded great reward for the 63-year-old. The Frenchman's maiden Premier League crown was preceded by eight summer signings, while five more arrived in the summer before the club's 2001-02 win.
The rapid growth of English football's financial behemoths, specifically Chelsea and Manchester City, has proven that massive influxes of players are not always disruptive but, rather, completely necessary.
City's rise from relegation-flirters to champions saw them average seven summer signings per season since 2006, while Jose Mourinho made eight additions – five of whom featured in the Blues' most-used XI – en route to claiming the title in 2004-05, while 12 new faces had arrived just a year earlier.
Elsewhere, Liverpool's 86-point second-place finish under Rafa Benitez came after the club had signed six first-team players, while his first-choice teamsheet included just two, Steven Gerrard and Jamie Carragher, who were at the club before he took over. Tottenham's club-record points haul last term came after the club had brought in six new faces.
At the other end of the table, QPR's relegation was blamed on the 11 signings made by Mark Hughes. Yet Wigan recruited just two first-team players in the same window, while Wolves bought three players in when they finished bottom of the table in 2011-12. A raft of new signings does not automatically herald instability, nor, clearly, does a settled squad bring success.
"ENGLISH PLAYERS ARE OVERVALUED"
The highest-scoring Englishman in the Premier League last season, Southampton's Rickie Lambert, cost just £1 million – or, in what has swiftly become the universal means of valuing players, half a Michu. Lambert struck just three fewer goals than the Spaniard, who has widely been hailed as a token of Europe's enduring value for money over England's own shores.
Each of Michu's goals last season cost around £111,000, while Lambert's 15 strikes – which had been preceded by 78 league goals in his three previous years at the club and back-to-back promotions – cost only £66,000.
HOME-GROWN V FOREIGN TALENT

NATHAN REDMOND | NORWICH CITY

GAMES PLAYED: 3
GOALS: 1
ASSISTS: 0
SUCCESSFUL DRIBBLES: 13
PASS SUCCESS: 86.6%
PRICE: £2m
JESUS NAVAS | MANCHESTER CITY

GAMES PLAYED: 3
GOALS: 0
ASSISTS: 0
SUCCESSFUL DRIBBLES: 1
PASS SUCCESS: 84.6%
PRICE: £14.9m
This summer, according to financial analysts Deloitte, 25 of the 137 signings made by Premier League clubs were English (18.2 per cent), yet they only cost, combined, £60m, or 9.5%, of the total gross spend. That means that English players were, per head, £2.7m less expensive than their foreign, supposedly cheaper, counterparts.
Is Marouane Fellaini (£27.5m) really five times better than Jonjo Shelvey (£5m)? Is Mamadou Sakho (£19.4m) really worth twice as much as Steven Caulker (£9m)?
Norwich's signing of Nathan Redmond is a great example of English players often being undervalued – perhaps simply through association with the duds who have shared their nationality in the past.
The 22-year-old, signed for an initial £2m, opened his account for the Canaries against Southampton and has successfully completed the second-most dribbles in the league (4.3 per game) – behind only England's Andros Townsend (5.5) and ahead of countryman Alex Oxlade-Chamberlain (4). Jesus Navas, at over seven times the cost, has yet to score or assist this season.
Despite the influx of foreign talent, English players have accounted for 31.8% of the Premier League's goalscorers this season – more than any other single nation (the next best is Spain, with 11%).
Far from being overvalued, English players are often under-appreciated. There is excellent value to be found, especially in the lower leagues, while the home-grown rules make them essential commodities.
"YOU MUST GET YOUR BUSINESS DONE EARLY"
"Getting business done early was always the aim," said then-QPR boss Mark Hughes in June 2012. "Hopefully the early work we've done will reap benefits in the future." Fast-forward 14 months and the Rs are preparing for a Championship clash against Birmingham City while the west London club's former manager is at his fourth club in as many years.
Swift action in the transfer market does not always herald success and, in fact, acting too quickly can be to the detriment of a squad that is still being shaped.
Crystal Palace, for example, signed Stephen Dobbie for just shy of £1m when the transfer window opened at the start of July, yet, by the time Ian Holloway had dotted the Is and crossed the Ts on his 15th signing of the summer, the 30-year-old had become surplus to requirements and omitted from the Eagles' 25-man Premier League squad.
LEAVING IT LATE V EARLY ACTION

SAMUEL ETO'O | CHELSEA - AUGUST 30

AGE: 32
CAREER APPEARANCES: 529
GOALS: 286
ASSISTS: 87
MINS/GOAL: 154
PRICE: FREE

STEVAN JOVETIC | MANCHESTER CITY - JULY 19

AGE: 23
CAREER APPEARANCES: 196
GOALS: 64
ASSISTS: 40
MINS/GOAL: 229
PRICE: £22m
Arsenal's capture of Ozil, meanwhile, may be the second-largest in Premier League history but it was largely an optimistic swoop facilitated by the arrival of Gareth Bale at the Santiago Bernabeu for a world-record fee a day earlier. The Welshman's transfer was officially announced at the same time as
Goal broke news of Arsenal's swoop for Ozil
.
Had Wenger blinked and brought in a player before Monday's deadline, he would have missed out on the most spectacular deal of the summer. Across town, Jose Mourinho and Chelsea must wish that they had hijacked a different north London club's move for a No.10; Ozil's 108 combined goals and assists for Madrid rather dwarf the 61 made by Willian over the same period, who cost a mere £8m less.
Ozil's switch to the Spanish capital three years ago had also triggered one of the greatest deadline day deals in recent history, with the Germany international's arrival on August 17 2010 meaning that Rafael van der Vaart was, rather belatedly in the window, no longer needed.
Tottenham moved in to sign the Netherlands star, who hit the ground running with 12 goals in his first 20 league games – including three against rivals Arsenal – in a year which saw Spurs reach the quarter-finals of the Champions League.
Andrey Arshavin was another deal left late – so late that he was confirmed 24 hours after the window had shut – but his six goals and eight assists upon arrival in January 2009, including four strikes in a memorable 4-4 draw against Liverpool, helped the Gunners to fourth spot, bumping their points per game from 1.75 before he joined to 2.05, with the team only losing once in the league to Chelsea after the Russian had turned up at the Emirates Stadium.
Elsewhere, Dimitar Berbatov's deadline-day move to Manchester United saw the Red Devils win the Premier League title the same year, a feat that they would repeat two seasons later with the Bulgarian topping the division's scoring charts. Ashley's Cole's protracted move to Chelsea, for the retrospectively humble fee of £5m plus William Gallas, highlights that the early bird does not always catch the juiciest worms.
Follow Ewan Roberts on