Former England international midfielder Ray Parlour has stated his belief that Arsenal need to sign more players before they can realistically aim for the Premier League crown.

"If they can get a couple of real key players, then there's definitely the chance of winning the league," he told Goal Singapore after the press conference for the 2013 Singapore IG Masters Football Sixes on Wednesday afternoon at the Marriott Hotel.
Amid reports that the Gunners were interested in Bayern Munich's Luis Gustavo, Parlour stated his belief that such a signing would benefit his former club.
"They are talking about Gustavo, a midfielder, which would be a good addition," he said.

"You are always looking at the flair going forward, like [Jack] Wilshere, [Santi] Carzola, [Theo] Walcott, and [Lukas] Poldoski. But sometimes you need that holding midfielder as well, who is going to dictate games."
Parlour's positive sentiments about Gustavo was also fuelled by his belief that Arsenal were over-reliant on Mikel Arteta and would suffer should the Spaniard get injured.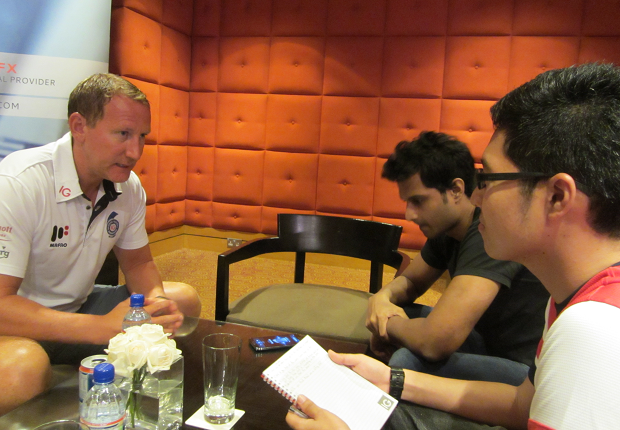 "Arteta has done a great job last year but if he got injured, they might be lacking a little bit of a player in there," he added.
However, Parlour believes Arsenal are adequately stocked down the wings and should instead focus their transfer targets at players in the defensive positions.

"I think down the wings they are okay; there's [Alex] Oxlade-Chamberlain, you've got [Lukas] Podolski and [Theo] Walcott, so I think they are okay down the wings situation," the 40-year-old said.
"I am hoping [Thomas] Vermaelen has a better season, because he lost his form last year. I know he is injured at the moment, but when he gets fit again, [I hope] he gets a better season.

"You might look at the goalkeeping situation [too]. [Wojciech] Szczesny is in there at the moment, but there is not a lot of competition for him.
"[Lukasz] Fabianski has come in and done okay last year but I know [Julio] Cesar was mentioned from QPR as a possible signing, that would be a good signing for me."
Parlour will be playing for the English Premier League All-Stars side in the tournament in October, and tickets are available for purchase through SISTIC.