Manchester United look beaten in their chase for Cesc Fabregas as they refuse to increase their bid for the Barcelona midfielder.
The Red Devils have however been involved in some of the highest transfer spendings in Premier League history, the sale of Cristiano Ronaldo to Real Madrid in 2007 for £80 million in the summer of 2009 is still a world record that may stand for a long time to come unless Gareth Bale has his way.
We take a look at the top five transfer fees ever paid by the Premier League champions after adjusting for inflation and come up with some surprising numbers.
5. Ruud van Nistelrooy from PSV Eindhoven £26.6 million* June 2001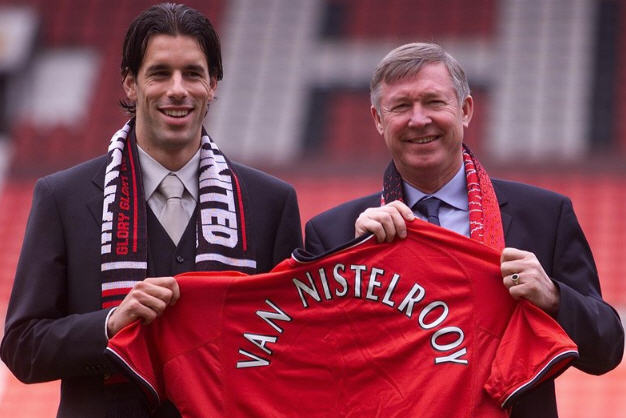 Although Robin van Persie was prised away from rivals Arsenal for £24 million just one summer ago, and stands as the fifth most expensive investment by Manchester United in absolute numbers, it's Dutch hitman Ruud van Nistelrooy who pips him to the expense race when adjusted for inflation. Originally earmarked for transfer in the summer of June 2000, a knee injury meant the move was put on ice and eventually seen through a year later. A feared forward in the Eredivisie, Nistelrooy proved to be an instant success when brought in for £18.5million, a price that had little effect on the player. He scored 23 goals in the league in his first season and eventually netted 150 goals from 219 games in a near 5-year long career before being shipped off to Real Madrid.
4. Dimitar Berbatov from Tottenham £34.75 million* September 2008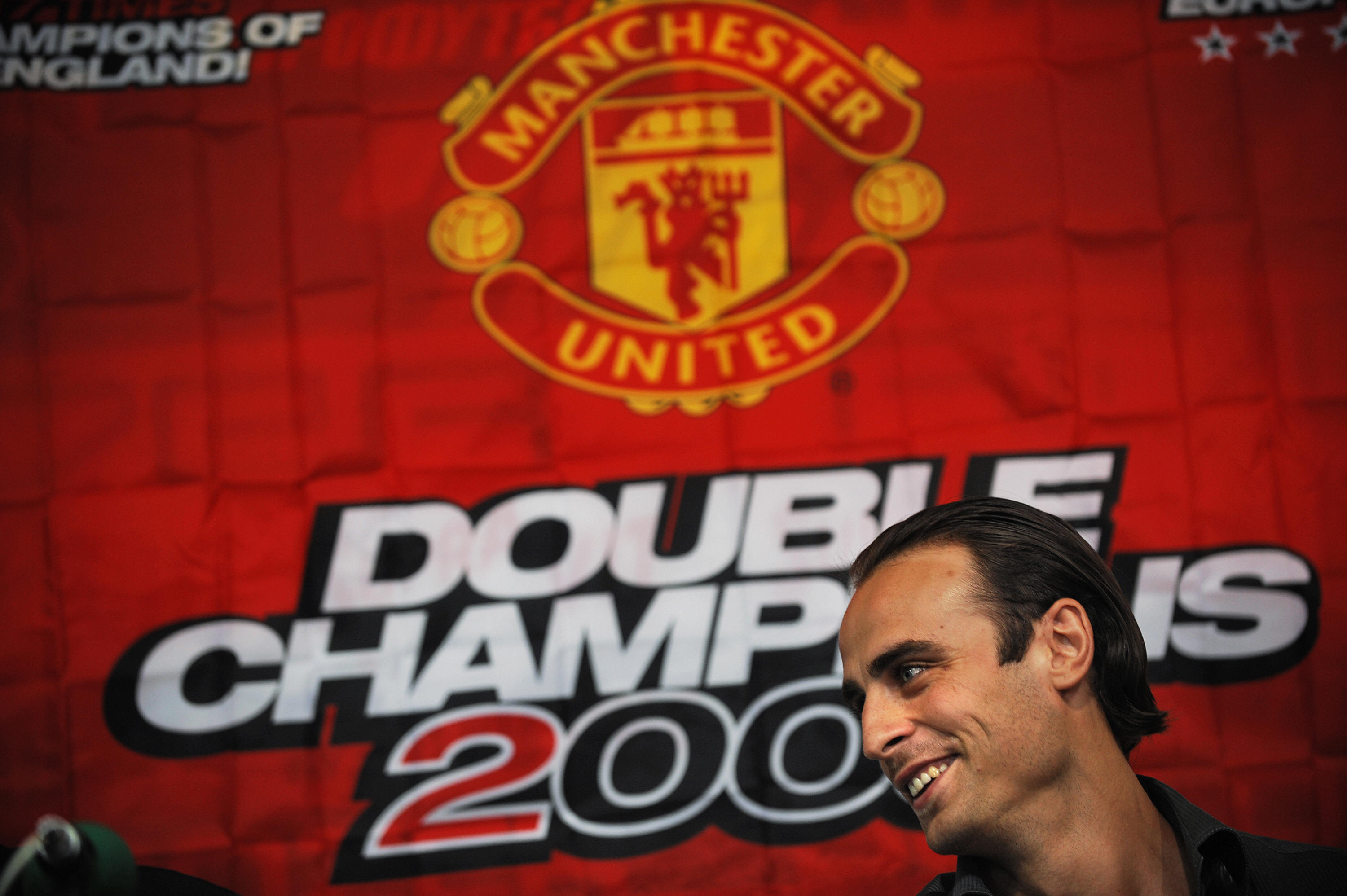 Alex Ferguson has a penchant for collecting goal scorers and he did just that when he started wooing the Bulgarian international who was a surprise hit at White Hart Lane. After making his intentions of signing the player known, Ferguson eventually got his man in September of 2008. A difficult first season saw Berbatov still win the League title with his new club but inconsistency and a sharp dip in goalscoring form left a question mark over the player's contribution to the club in the years to come; the high price tag doing no favours either. After 57 goals from 149 games, Berbatov departed for the modest pastures of Fulham FC for an undisclosed fee in 2012.
3. Wayne Rooney from Everton £35.1 million* August 2004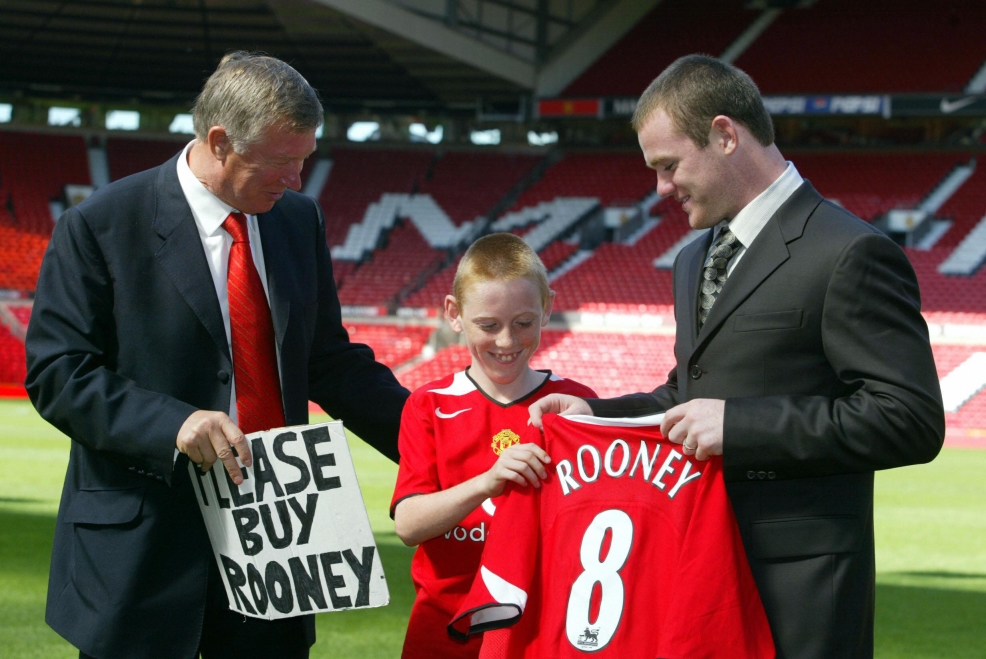 Signed for £27 million in the summer of 2004, Wayne Rooney's transfer is now valued at £35.1 million, the third highest in Manchester United's books. Having broken the record for the youngest ever England international in 2003, it was not long before Alex Ferguson came calling. Fending off interest from Newcastle United, Everton manager David Moyes reluctantly let his rising star depart for a then record price for a teenager of £25.6 million. Rooney was still only 18. He marked his debut with a hat-trick against Fenerbahce in the Champions League in a 6-2 home win. He has since scored 197 goals from 402 games for the Old Trafford side but the good days seem to be reaching its end with the player itching for another move after a near-decade long stay.
2. Juan Sebastian Veron from Lazio £39.4 million* July 2001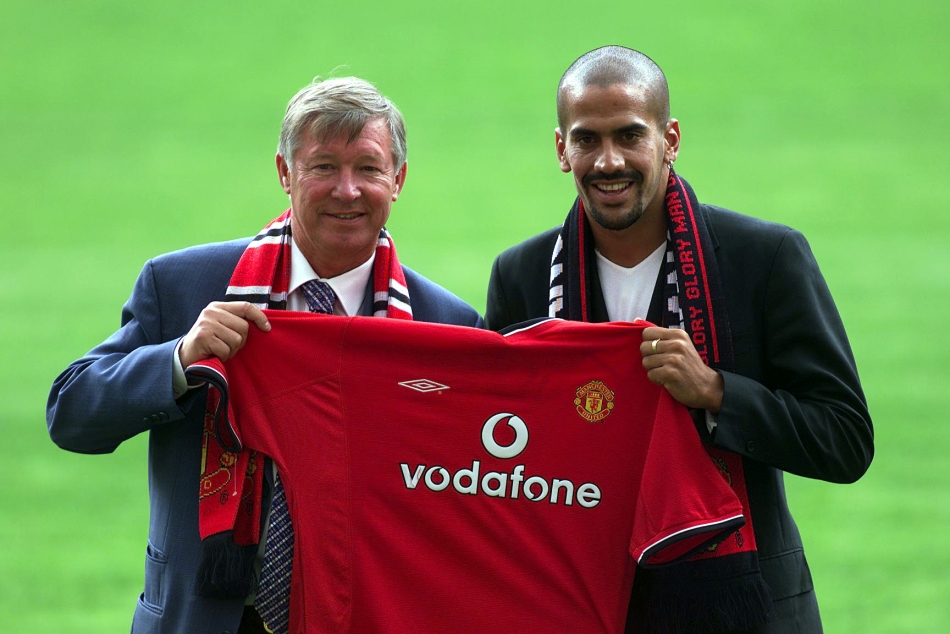 Argentine international Veron was brought to Old Trafford on the back of an illegal citizenship investigation for a then British record transfer fee of £28.1 million (now £39.4 million) in July of 2001. The midfielder was a driving force of the Sven-Goran Ericksson led Lazio side that captured the Scudetto, Coppa Italia and the Italian Super Cup. Veron was also notably Ferguson's first big splash for a foreign player and that always meant the player was going to come under extra scrutiny. Unsurprisingly his spell at Man Utd was troubled and the player was only a shadow of himself, the large transfer fee also weighing heavily. Ferguson however has always been in defence of the player and once famously blurted out when questioned by reporters: "Veron is a f***ing great player and you're all f***ing idiots." A move to Chelsea two years later proved to be semi-successful until injuries took its toll. Subsequent spell at Inter was much more fruitful with the player winning championships again before returning to Argentina.
1. Rio Ferdinand from Leeds United £40.4 million* July 2002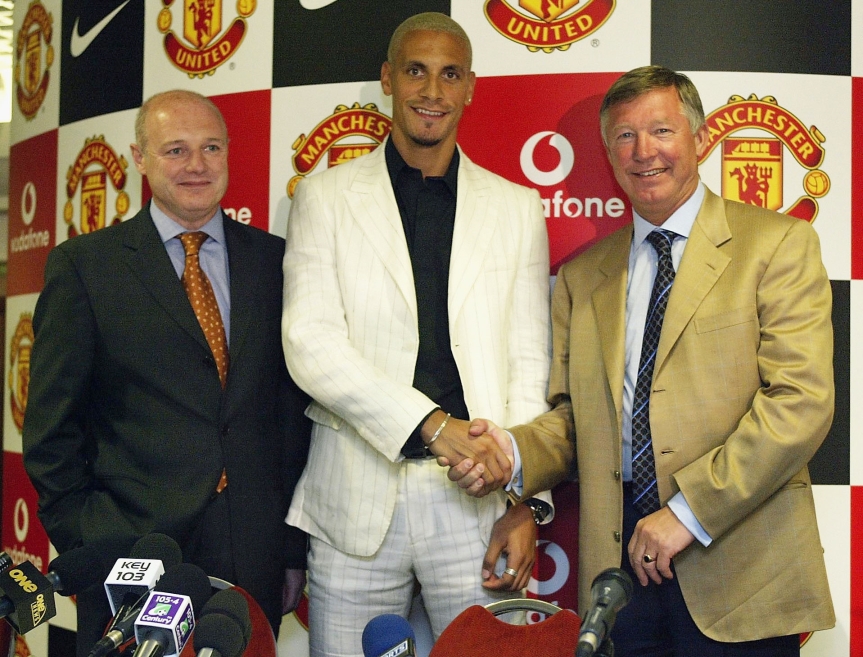 For the second successive summer Alex Ferguson dove into the transfer market to break the transfer record to sign 23-year-old Rio Ferdinand who had had a splendid World Cup outing in the summer with England in the Far East. The world's most expensive defender when he moved from West Ham to Leeds, Ferdinand reclaimed that title upon his arrival at Old Trafford. His first season was a success as he endured a difficult adjustment period to win the league title with the Red Devils, but Ferdinand's most difficult test would come the following summer. A failure to show up for a mandatory drug test led to the defender being handed an unprecedented 8-month ban, drawing attention from Fifa President Sepp Blatter himself. The incident was quickly put behind as Ferdinand firmly established himself as part of the backbone of the Manchester United side that would go on to claim further accolades and at 34 has at least one more season left at Old Trafford.
*Figures have been adjusted for inflation