Luis Suarez who is currently playing in the Confederations Cup, is the ultimate transfer target of many clubs this summer, including Spanish giants Real Madrid but the striker has not been short of controversy. His questionable antics on the field have generated a massive hype of media interest around the world.
Suarez has publicly declared his desire to join Madrid, saying that it would be the pinnacle of any player's career.
He has also admitted that he is disappointed that Liverpool will not be playing in Europe next season.
The 26-year-old, whose contract with Anfield only expires in 2016, has held talks with the Spanish side, but while Liverpool is hesitant to sell off their most prized asset, a price tag of over $40million will definitely test the club's resolve.
Liverpool legend John Barnes acknowledged that Suarez as an amazing player, but insisted that the departure of the Uruguayan would be all part and parcel of football.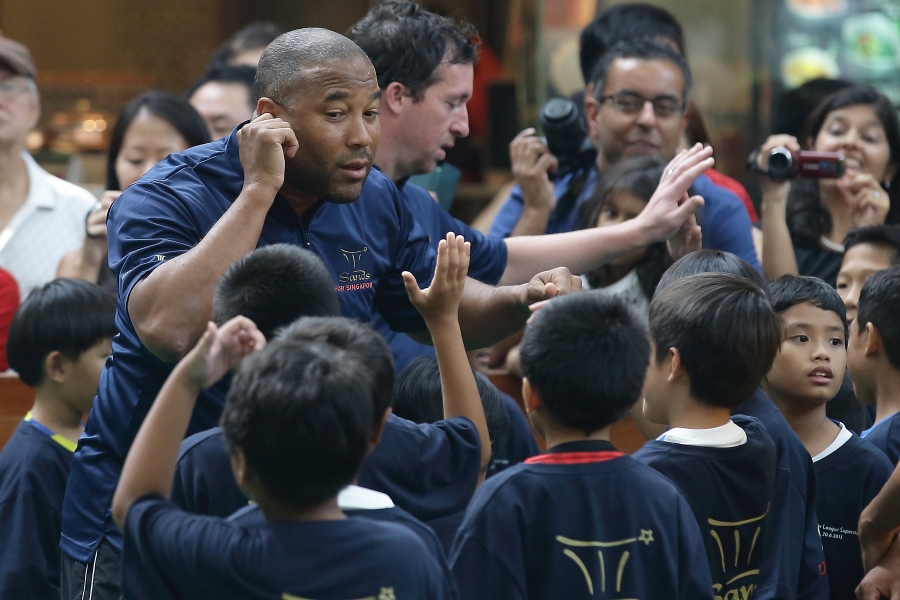 "I'd love for Suarez to stay, I think he's a fantastic player, but if he decides he wants to go, then that's part of football," Barnes stated. The former Liverpool player was in Singapore with a host of other EPL stars for a charity event organised by Marina Bay Sands Singapore.
However, the Jamaican-born Englishman believes that Liverpool will continue to survive even without Suarez, as they have done in the past with the departure of key players such as Torres.
"What I always say, the club is the most important thing," he reiterated.
"If Luiz Suarez doesn't want to be at Liverpool, Liverpool will still survive. They've survived from Ian Rush [leaving], people before and people after," he explained.
"I don't have a problem with Luis Suarez at all, but the club is the most important thing."