By
Alex Hess



THE PERMIER LEAGUE MANAGERS' DEADLINE DAY WISHLISTS!

Arsene Wenger:
"Most certainly not Robin van Persie, Samir Nasri, Gael Clichy, Alex Song, or Cesc Fabregas. Good riddance to the lot of them. Never liked them anyway. I'll take David Villa if he's going, but reinforcements are hardly necessary given that Abou Diaby and Tomas Rosicky will be *grits teeth* just like new signings."
Paul Lambert:
"As if a simple transfer or two could lift the air of doom here at Villa Park. Just bring me a bottle of scotch and a video of Norwich's promotion season of 2011-12."
Rafa Benitez:
"I would like the club to be relocated to Merseyside, the kit to be changed to a glorious red, and the stands to be filled with adoring Scousers singing my name. Failing that, bring me Jerzy Dudek, Steve Finnan, Sami Hyypia, Jamie Carragher, Djimi Traore, Didi Hamann, Xabi Alondo, Luis Garcia, John Arne Riise, Harry Kewell and Milan Baros, and a one-way ticket to Istanbul."
ASK ALEX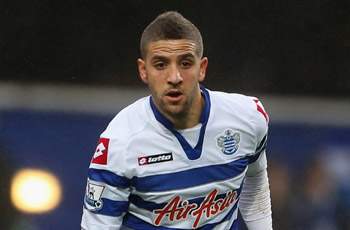 This is getting ridiculous. January 30 and still nobody has tried to sign me?! Does Jose Mourinho not realise I am eligible for the Champions League? Does Tito Villanova not see how perfectly my flicks and tricks would slot in alongside Messi and Iniesta? Has Carlo Ancelotti not envisaged the wondrous striking partnership that me and Zlatan would make?

Okay, I guess those three clubs can just about be forgiven since they have decent squads, but what about the rest of Europe - the rest of the Premier League even? Sure someone must have noticed that in among the overpaid mercenaries and antiquated has-beens at Loftus Road there lies Adel Taarabt: a man so clearly destined for greatness! Fergie? Wenger? Hell, Rodgers, even - I'll take what I can get!

I was sure that this month would finally mark my escape from west London, but it looks ever more unlikely. My path to Ballon d'Or winner, European champion and heir to Zidane's throne has been delayed once more.

...And I'm going to have to spend another six months trying to mask my indignation at having to play alongside Shaun Derry and Clint Hill.


- Adel, 23, west London
David Moyes:
"It might be asking a bit much of the chairman, but I'd like a pot in which to urinate. Keeping hold of that big Belgian lad would be handy, too."
Martin Jol:
"Season tickets for my wife, Carmela, and my kids, Meadow and Anthony Jr. On the pitch, what this club really needs is another work-shy, high-technique attacker. A loan bid for Robinho would be ideal."
Brendan Rodgers:
"Looking at my current options of Borini, Sturridge and Coutinho, what my attack could definitely do with is an unproven lightweight wide forward who's been discarded by a more successful club, and preferably who I've managed before. A-ha - bring me Scott Sinclair!"
Roberto Mancini:
"A blank 'league winner's bonus' cheque to dangle tantalizingly in the face of Carlos Tevez – that'll sort his form out. And, just for a laugh, let's have another player from Arsenal – that old joke is nothing if not funny. Cazorla, maybe? Wilshere?"
Sir Alex Ferguson:
"Your finest bottle of 1975 Chateau Beaucaillou, ready to crack open at 5:45pm on May 19, thank you very much."
Alan Pardew:
"My business is done, so just a plate of baked camembert, a well-buttered baguette and a crème brûlée for dessert.
Parfait
."
Chris Hughton:
"An invisibility cloak that will hide Wes Hoolahan from any onlooking Premier League managers. That, and a beautician who can make my hair a single consistent colour."
Harry Redknapp:
"I don't talk about other club's players, Geoff. But Peter Odemwindie, Christopher Samba, Peter Crouch, John Utaka and Paolo Di Canio would be laaavely."
Brian McDermott:
"Given that the chairman will not let me return to my day job of presenting Masterchef, I would like to procure the signatures of Rickie "braised" Lambert and, and Pat Rice recruited as my new assistant."
Mauricio Pochettino:
"Anything that'll help me become a popular as the last guy. A book of Victorian poems, to read from in my next press conference, perhaps?"
Michael Laudrup:
"I need nothing! Nothing! Given that I am indisputably this season's managerial flavour of the month, I need simply spend the next six months biding my time, running my fingers through my thick, illustrious hair, and awaiting the inevitable call from Roman Abramovich. Ka-ching!"
Martin O'Neill:
"If you don't already know what Party Marty demands during transfer windows, simply ask Marlon Harewood. Or Steve Sidwell. Or Nigel Reo-Coker. Or Curtis Davies, or Wayne Routledge, or Zat Knight, or Nicky Shorey – mediocre, overpriced Brits, and plenty of them - though I suppose Routledge has done a bit better recently. Andy Carroll, you say? Sounds perfect!"
Tony Pulis:
"Football is a man's game. So I need men. Real men. Not women. MEN. Get me Jason Statham, Stone Cold Steve Austin and Rocky Balboa."
Andre Villas-Boas:
"Come on, Mr Levy. Pleeeeeeeeeeeeaaase get me Moutinho this time. He won't cost any more than you need to pay, and he will be worth every penny and more – I promise. Have you seen Scott Parker attempt to pass a ball? Have you seen Tom Huddlestone try and run, or even move at all? I need Moutinho!"
Steve Clarke:
"As long as Roman Abramovich's perverse faith in Fernando Torres continues, and Chelsea's most promising striker remains at the Hawthornes, I'm a happy man."
Sam Allardyce:
"Any player with a disproportionately large backside, or sharpened elbows. Branislav Ivanovic? Marouane Fellaini? Grant Holt? Hell, I'd even re-employ the tectonic plate-buttocks of Kevin Davies!"
Roberto Martinez:
"No new players for me, thanks. We're just getting to the time of year when I start getting my players to do new things, like practice football during the week, and not schedule their weekly Jager-drinking contest the night before a match. So I'm sure we'll hit form soon."
WHAT THEY REALLY MEANT
TODAY'S BIGGEST

RUMOURS

Fulham want Huddlestone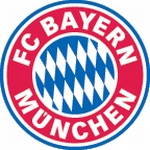 Guardiola lines up Chico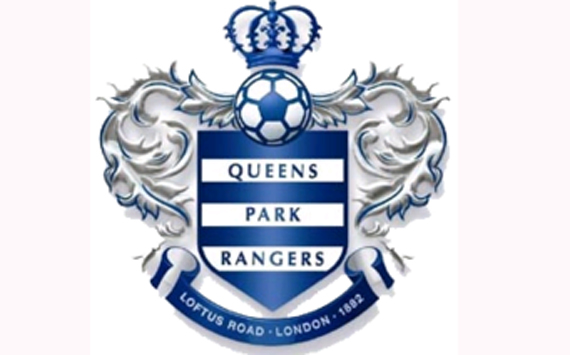 Redknapp targets Parker

Robinho
: "Balotelli is a great player and will definitely help the squad. We are happy he has arrived and we are all going to welcome him. Let's hope he does well for Milan."
Decoded: "Bizarrely overhyped, you say? Bafflingly overrated? Performances like Old Trafford 2011 and Warsaw 2012 are the exception to the rule? Don't be silly – Balotelli has the talent of Messi and Ronaldo. He says so himself!"
Jupp Heynckes
: "It's obviously a shame that I can't play all the good players we have, but [Arjen Robben] will have to accept it [when he is not picked]. Victories are the priority."
Decoded: "Remember that penalty last May, Arjen? Remember it? Well now it's payback time. Payback for all your blind runs down the wing, thinking you are Maradona.
"Payback for all your shanked efforts from pointless angles when your team-mates were better positioned. Most of all, payback for running like you're carrying a handbag. Enjoy the substitutes' bench, sunshine."
Follow Alex Hess on