As imagined by Alex Hess
ABRAMOVICH WRITES TO DROGBA
Didier,
It is not often that Emperor Roman admits an error of judgement – almost never, in fact – but this letter marks one such occasion.
My heart weeps, Didier, and it weeps for you. It seems that the adage "you don't know what you've got till it's gone" could not be truer.
ASK ALEX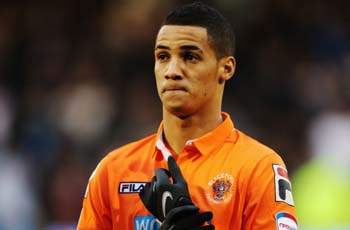 What's going on? I was told that my re-employment at Anfield was a done deal, but I've heard nothing since the start of January! Deadline day is approaching fast, and Mr Rodgers has still not been in touch.

I'm beginning to worry that what was supposed to be a short stopover in Blackpool may turn out to last longer than I'd hoped!

Please, Brendan, come and rescue me from this land of middle-aged darts fanatics. I will never be one of the names in your envelopes, I promise!


- Thomas, 20, Blackpool
I will cut straight to the point. Didier, I miss you. I need you. Come back to west London. Give me one more chance – we can still be happy together.
I'm sorry for all I have done to drive you away. For bringing in Shevchenko and sacking Mourinho. For hiring a second croaky-voiced Portuguese flavour of the month and asking him to overhaul the squad.
Most of all, Didier, I'm sorry for turning my attentions elsewhere on that fateful January day in 2011. Two years have passed, but the ache in my heart only becomes more intense. My sense of regret only grows stronger. The tearful, sleepless nights show no sign of ceasing.
You must understand, I have always had a weakness for brooding, pouting blondes, and when I cast my gluttonous eyes over Fernando Torres, it was a case of pure lust. I am only human. It was a one-off mistake, Didier! It meant nothing!
Come back, Didier. I will never doubt you again. It can still be like the good old days – the Scolari days, if you will – when I hired and fired managers not with the pretence of my own long-term plan, but on the whims of the squad's biggest egos.
I know I can still make you happy.
I pray that you can find it in your heart to forgive me,
Roman
DROGBA'S RESPONSE...
Mr Abramovich,
I appreciate you writing to me, but you know as well as I do that our relationship is beyond repair.
When you turned your back on me for a younger, leggier, rosier-cheeked striker two years ago, I knew I would never be able to forgive you. Your first betrayal, with that cheap Ukrainian flame, was bad enough, but, stupidly, I was convinced that you'd learnt your lesson. How foolish I was. I should have known that it was only a matter of time until your eyes wandered once again.
Anyway, now I am gone, gone forever, and you are left reaping what you have sowed.
I am heading for Istanbul, Roman, to
build a house from bricks of cash
bask in its glorious sunshine. And I know this will be painful for you, but I will be with someone else in the Champions League. I know how much you like that competition, Roman, and I know that seeing me bully centre-backs, bury long-range free kicks, and arch my back in faux agony upon the slightest of touches for a European rival will only compound your misery. But, when you look closer to home, and see your new hubby shanking good chance after good chance in the direction of the corner flag, you know deep down that you only have yourself to blame.
You had me, Roman. You had me, and you lost me.
Didier
WHAT THEY REALLY MEANT
TODAY'S BIGGEST

RUMOURS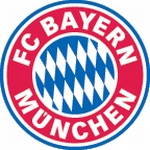 Bayern want Suarez


Chelsea in for Butland




Pogatetz set for West Ham

Sir Alex Ferguson
: "The options we've got now all round the park, if we can keep everyone fit, are as good as I've had in my time here."
Decoded: "Sometimes, I look out onto the pitch at my current midfield of Young-Carrick-Anderson-Nani, think back to the days of Giggs-Keane-Scholes-Beckham, and weep uncontrollably into my cabernet sauvignon."
Alan Pardew:
"[Wilfried] Zaha is a typical example of trying to take a young player out of the Championship. I like him. I wanted to take him but, seriously, we had no chance. We just can't pay that."
Decoded: "An Englishman? From England?
Ne me faites pas rire
."
Rafa Benitez
: "It is quite possible that John [Terry] has the good qualities to become a manager."
Decoded: "John is stubborn, egotistical, self-centred, rampantly unpopular outside of his own club and oozes a sense of smug, unwarranted entitlement. He would make the transition into top-level management effortlessly."
Follow Alex Hess on