FORTALEZA


Population: 2,452,185
Location: North east

Stadium:

Estadio Castelao


Big Clubs: Ceara

Welcome to Fortaleza for World Cup 2014
The fifth-largest city in Brazil welcomes visitors for the World Cup, with its sweeping beaches sat on the Atlantic Ocean set to attract many.
In Three Words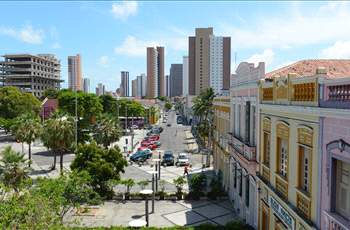 Beach, craftwork &
Forro
.
Local History
The city was discovered in the 1500s by Spanish settlers and has since been in the hands of the Portuguese and Dutch, with the latter establishing
Fort Schoonenborch
where the modern city gets its name from.
The cotton industry boomed in the area in the 19th century, leading to a population increase in the region of Ceara - where Fortaleza is the state capital.
Where To Party
To eat - Vojnilo Restaurant (below)
: A specialist seafood restaurant that ranks among the best in the state, offering a range of treats from the ocean. The chefs come out and show your meal before it hits your plate to make sure it's exactly to your requirements!
To drink - Orbita Bar
: Whether you like a beer or something a bit more fruity, Orbita has it. Blues and rock tends to be the music played in a friendly atmosphere, while you can also try your hand at snooker, if that tickles your fancy.
To dance - Forro do Pirata:
The Pirate Bar looks out over the Atlantic, and features barmen dressed as, that's right... pirates. The
New York Times
once claimed: "Travelling to Fortaleza and not visiting the Pirate is like visiting to Rome and not seeing the Coliseum."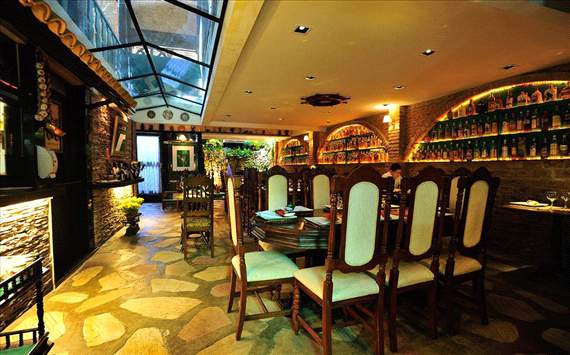 Famous Players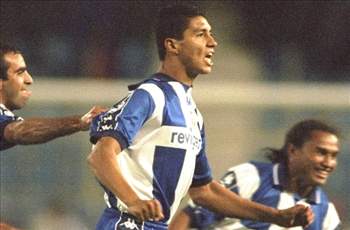 He may not have set the Premier League alight when at Bolton, but Fortaleza's Mario Jardel was undoubtedly one of Europe's hottest strikers for several years in the late 1990s and early 2000s. The striker only ever picked up 10 caps for his country, but his overall record across six seasons in Portuguese football for Porto and Sporting Lisbon, 233 goals in 231 games, is a phenomenal statistic that is unlikely to be matched. An injury sustained falling into a swimming pool, while spending time back in Fortaleza led to his decline that saw his failing career take in Australia, Cyprus and a trial with St Mirren before retiring in 2011.
Famous Attractions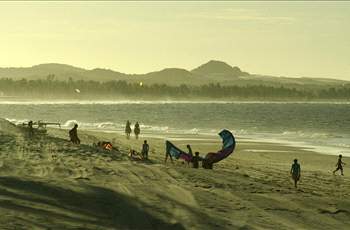 Cumbuco Beach (right):
A short drive to the north, Cumbuco is a small fishing village that has been transformed in recent years by its popularity with kite surfers. The dunes and palm tree-lined stretch are added to by quaint little restaurants and cafes, although you're best to avoid travelling on the weekends as it is packed!
The English Bridge:
A photographer's dream. The wooden and metal structure, initially built as a drop-off point for cargo from the sea, gives stunning views of Fortaleza and the adjacent ocean, with many gathering at sunset in order to get the best snaps.
Maracatu Museum:
Maracatu is a traditional style of dance, that has its very own flavour in the region of Ceara. It is designed to mix samba styles with storytelling, particularly that of Brazil's slavery past.
Did You Know?
The Castelao stadium in Fortaleza became the first World Cup venue to be fully and finally refurbished in 2012.
Famous Citizen


Shelda Bede is one of the most famous female beach volleyball players in Brazil, and hails from the shores of Fortaleza. She grabbed a silver medal for her country at the 2000 and 2004 Olympic Games and has won the Beach Volleyball Women's World Tour seven times, including five time consecutively between 1997 and 2001.