Gary Lineker is hoping for a quick resolution to the riots in
Brazil
during the
Confederations Cup
and wonders when it will be England's turn to host an international competition.
Elsewhere, one Premier League superstar stays up late for last night's important NBA clash whilst a recently released defender struggles to stay awake.
A one-time England international hints at a transfer whilst another pokes fun at Peter Crouch. Read all about it in today's edition of
Word on the Tweet
...
"Hope Brazil resolve their issues and host WC without problems. Think though,the only way England will ever host it again will be by default."
Gary Lineker
reflects on the recent riots in
Brazil
and ponders when
England
will have the chance to host the World Cup.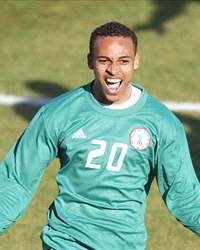 "Spain 1st in the group, so will not play with full strength. Could be our chance(1998). Tahiti defend well, we get a chance to advance."
West Brom
's
Peter Odemwingie
is feeling optimistic about Nigeria's chances of progressing in the Confederations Cup.
"Worth waiting up for!!! heatnation unbelievable series though"
Tottenham
midfielder
Tom Huddlestone
stay up past his bedtime to watch Miami Heat claim the NBA title...
"As good as this game has been I don't want it to go into overtime because I'm soooo tired and need to sleep."
...although it's all getting too much for former
Sunderland
man
Titus Bramble,
who was desperate for the game to end so he could head off to sleep. It was near 5am, so we'll forgive you Titus.
"Off to bed can't say I'm looking forward to returning to the Bolton Climate. Oh well might not be for long!! Night"
Bolton
striker
Kevin Davies
tweets on his last night in Las Vegas, hinting at a possible move away from his club amid rumours of a re-union with Owen Coyle at Wigan. Oh, you tease.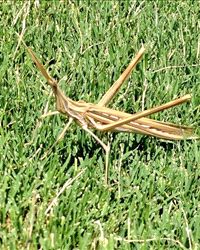 "10x45 seconds runs on the beach done now time for breakfast then I aint moving from my sun bed all day!!"
Life is hard for
Phil Neville,
who has significantly reduced his training regime since retiring from professional football.
"Just seen Peter Crouch there, laying on the green he was catching a few rays..."
Joey Barton
posts a photo (left) of a scrawny insect he found on the golf course and sees a resemblance to
Peter Crouch.
Don't be so mean, Joey. You're normally as good as gold.
"Congratulations! to my Good Friend @VirgilvDijk with his move to Celtic. Well done. #Succes"
Chelsea
youngster
Jeffrey Bruma
congratulates compatriot
Virgil van Dijk
on his move to
Celtic.