There could only be one major talking point on Twitter over the past 24 hours, as the football world attempts to come to terms with
Borussia Dortmund's annihilation of Real Madrid
.
Fabrice Muamba sees a shift in power from Spain to Germany and Vincent Kompany expects England to follow the German example, though Stan Collymore disagrees. All of which only served to overshadow Matt Le Tissier's less-than-triumphant comeback...
Read all about it in Thursday's edition of the
Word on the Tweet
...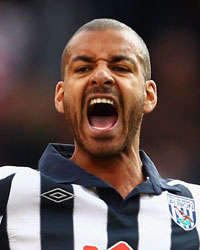 "Is anyone not wearing yellow besides @realmadrid and the ref @BVB at the stadium tonight @ChampionsLeague? #Massive support"
Edwin van der Sar
is impressed with the Dortmund fans. Just wait until he sees of what their players are capable...
"Can't have this Madrid GK keeping Casillas out wearing full length tights!!"
West Brom's
Steven Reid
(pictured right) disagrees with
Jose Mourinho's
selection policy on sartorial grounds.
"Im in shock at what ive witnessed these past 24hrs #barca #madrid #destroyed"
Andros Townsend
is not the only one...
"Dortmund is the fairy tale story of European football. Back from the brink of bankruptcy, now on the verge of a Champions League final."
After
Jurgen Klopp
compared his side to Robin Hood,
Joey Barton
casts them as Cinderella.
"There's a transition going on now in football and we're witnessing bundesliga in a better condition than any other league"
Fabrice Muamba
can feel a wind of change blowing through European football.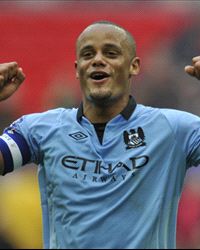 "
I think it's fair to say that German football is in decent order."
Gary Lineker
succinctly says what we are all thinking. He's quite the wordsmith.
"The huge investments in youth development that England is currently making will prove to pay off in time. Dortmund is the proof."

Vincent Kompany
(pictured left) thinks that English football can take a lot of hope from the rise of German football...
"A Prem chairman came into studio 3 yrs ago and said''Bundesliga model cant/won't work here''. Agreed, you're all too greedy."
... But
Stan Collymore
disagrees with the Manchester City skipper.
"Got a 10 minute run out as sub for @GuernseyFC tonight sadly we lost 4-2, good luck at the weekend boys #maybeiamajinx!!"
In the other big game of the evening,
Matt Le Tissier
's comeback for his local side does not go according to plan after defeat to Colliers Wood.