Unsurprisingly, Monday night's clash between QPR and Fulham has been the talk of the Twittersphere over the last 24 hours with neutrals enjoying the excitement Rs fans noticeably less so.
There's yet another social network spat involving Joey Barton, the dullest man on Twitter's bizarre team of the season selection and plenty more...
It must be
Goal.com
's
Word on the Tweet
.
"I'm really sorry I let the side down,reallyupset with my 1st half performance I can't say sorry enough to all the supporters,won't give up."
QPR
defender
Chris Samba
apologises to fans after his nightmare performance against Fulham sent the Rs closer to the drop.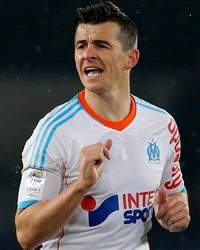 "I am not sure I can watch the second half."
On-loan
QPR
midfielder and part-time Francophile
Joey Barton
didn't seem to enjoy the game very much.
"Thiago Silva. That the same p**** thats been injured all season. Another over rated Brazilian. Sort your hamstrings out FatBoy..."
In fact, the result seems to have put Barton in such a bad mood that he just can't resist having a swipe at
Thiago Silva
after the
PSG
defender referred to him as "a player I can't remember." Stay classy, Joey.
"Kevin Davies is a super STAR player in the Bolton WFC. For always. Thank you Davo for to PLAY WITH you and to love a wounferfull mom w you!!"
Former
Bolton
midfielder
Ivan Campo
there paying tribute to
Kevin Davies
.
WOTT
is just curious what it would be like to "love a wounderfull mom" with Ivan?
"Not often players look forward to pre-season training but this is yet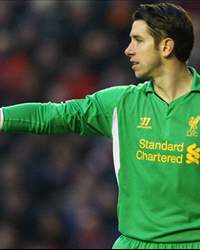 another brilliant looking tour for #LFC! #cantwait"
Liverpool
goalkeeper
Brad Jones
is evidently pleased to hear that the club will head to his homeland of Australia over the summer.
"Does anyoneelse keep getting random ' Chris Wood is a Kiwi' tweets?"
Oddest question of the day goes to radio's own
Stan Collymore.
No Stan, no we don't
.
"Routlage was my surprise pick on the right. Been very impressed every time I have seen him this season. Hazard was a possible too."
Meanwhile,
Michael Owen
nominates
Wayne Routledge
for his team of the year. That's right, you read correctly, Wayne Routledge over Eden Hazard.