Abou Diaby
is not a lucky man. The
Arsenal
midfielder was hit by another serious blow to his career when he was ruled out for up to nine months with an anterior cruciate ligament injury.
The Frenchman has drawn plenty of sympathy online for his latest medical malady, with team-mate Lukas Podolski leading the queue on Friday.
Elsewhere on the footballing Twittersphere, a Newcastle player cooks his first ever meal (it's never too late to start) and more - it must be
Word on the Tweet
...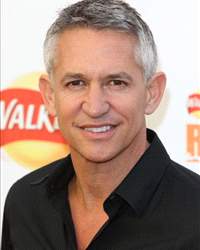 "Good morning !! Passing by to leave my positive thought to our dear #Diaby hope you get better soon pal"
Arsenal
striker
Lukas Podolski
offers his support to team-mate
Abou Diaby
after another wrenching setback.
"It's that time of the year when we should remind ourselves of our belief, for all its frailties, in the game of football."
As Easter Sunday approaches, former England international
Gary Lineker
(pictured right) gets philosophical.
"Happy birthday mon petit.you are a big boy now. @HazardThorgan8 #hazardfamily"
Chelsea's
wing wizard
Eden Hazard
is celebrating in style as he wishes his younger brother, the magnificently named Thorgan, many happy returns.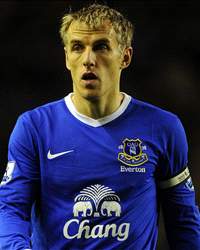 "Morning all happy easter-seems an age since we beat man city-need same level of performance vs stoke tomorrow-we r now on the home straight!"
Everton
captain
Phil Neville
(pictured left) rallies the troops ahead of a potentially tricky return to club action.
"Made my first ever meal this evening...mama was so proud! #stirfry #whatuuuup"
Sammy Ameobi
tests his culinary skills ... he may be 20 but, well, it's a starting point at least.
"Time to hit the sack. May watch half an hour of Golf before I drop off! Don't care what sport it is, I can watch anything that's played well"
Stoke City
striker
Michael Owen
indulges in some late-night sporting television - presumably there will be plenty of playing on his horizon as well as watching.