Twitter was awash with talk about
Real Madrid
's 3-1 win over
Barcelona
at the Nou Camp on Tuesday evening, with
Norwich
winger
Robert Snodgrass
particularly critical of some of the amateur dramatics.
Gary Neville was caught between a rock and a hard place, as the Clasico clashed with brother Phil's FA Cup tie against Oldham. Lionel Messi and Cristiano Ronaldo, or Oldham? Hmmmm.
Brotherly love, Clasico debate and Peri-Peri chicken, what more could you ask for? Here's
Goal.com
's latest offering of
The Word on the Tweet
.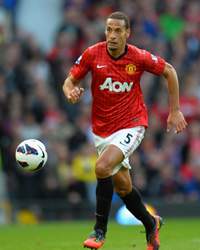 "Not the best of games but some of the dives have been crackers great acting aswell #sniper"
Norwich
winger
Robert Snodgrass
pays tribute to the theatrics of
Barcelona
and
Real Madrid
's superstars – if the whole football thing doesn't work out, I'm sure Jordi Alba would fit right in on the set of Hollyoaks. Oh wait, Snodgrass said "great acting".
"The referees positioning to block the Barca player was superb....great defensive nous!"
Manchester United
defender
Rio Ferdinand
is clearly amused by the referee's penalty box block on
Lionel Messi
.
"In my opinion, Varane showed again today what a great defender he is. Well done to him. #ElClasico"
Manchester City
centre-back
Vincent Kompany
adorns
Real Madrid
's young French defender
Raphael Varane
with praise after he grabbed another goal against the Catalan giants.
"

Right big decision My Brother or Messi/Ronaldo!

"
Decisions, decisions. Given the lack of communication between the pair since, I think it's fair to say
Gary Neville
blew off brother
Phil
's match against
Oldham
and, as any sane person (other than
Oldham
and
Everton
fans) would do, watched the Clasico instead.
"I'm sorry but are Mike Oliver's eyes painted on tonight! That's a peno!!"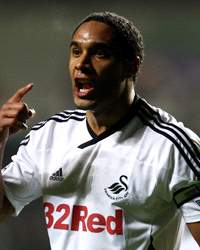 But fear not
Phil Neville
, for there was at least one person watching you against
Oldham
!
Reading
striker
Noel Hunt
, the very definition of a football hipster, watches the FA Cup instead of the Clasico, though he was not impressed with the refereeing.
"Open top bus followed by Nandos! Perfect day :)"

Ashley Williams
has just won the Capital One Cup, the greatest achievement in
Swansea
's 100 year history, how does he celebrate? Spicy chicken, of course.
"People mentioning Bale in the same breath as @Cristiano + Messi really don't know football! Bale been 1 of best 2 in PL this year but he is not on CR7 + Messi's level yet...he carries on doing what he is doing for 2/3yrs then there can be a debate."

Rio Ferdinand
(yes, him again) shoots down claims that
Gareth Bale
is playing on the same level as
Messi
and
Ronaldo
, and he knows football.
"Hearing '180' doesnt quite have the same effect as it does in darts when your being told how much your parking fine is!!"
QPR
's on-loan winger
Andros Townsend
picks up a hefty fine – if only he hadn't parked on those DOUBLE yellow lines (see what I did there?).